On the evening before their wedding, Andrew and Alyssa couldn't have hoped for a more beautiful wedding. On the evening after, they couldn't have been happier with the perfection that surrounded their big day. Together with their closest friends and family, they shared one of the most important moments of their lives at the elegant, yet rustic West Manor Estate in Bedford, VA. From a timeless Virginia tradition emerged a beautiful new beginning. Andrew and Alyssa embarked on the first day of their new life together shrouded in the light from the evening sun as it set behind the Blue Ridge Mountains.
Anna Bowser was present for the entire day, chronicling each adventure. Let's take a look!
---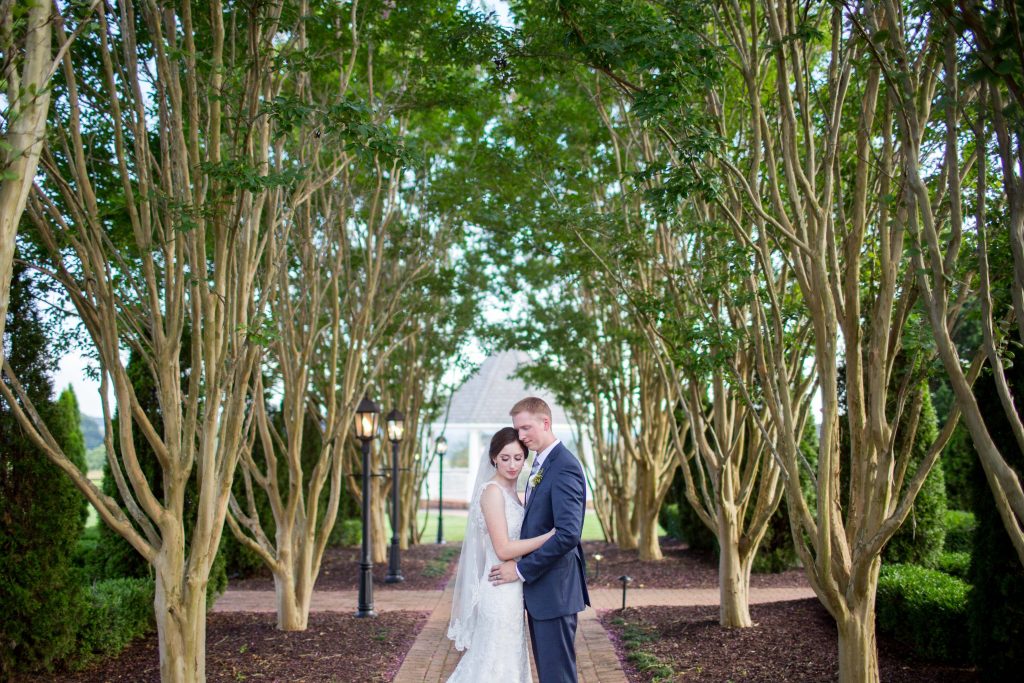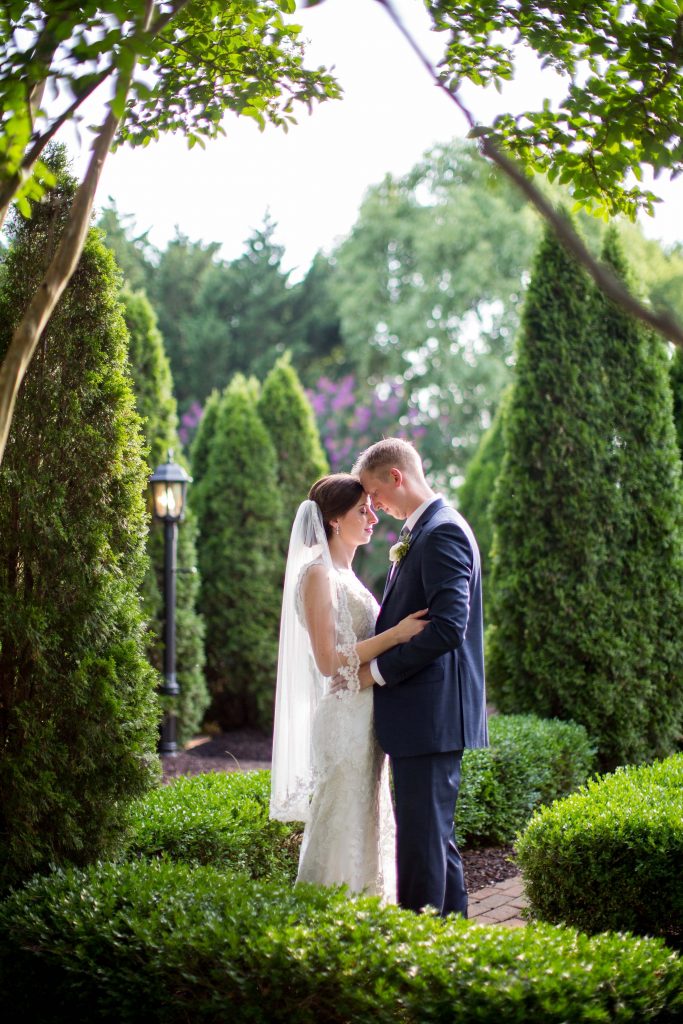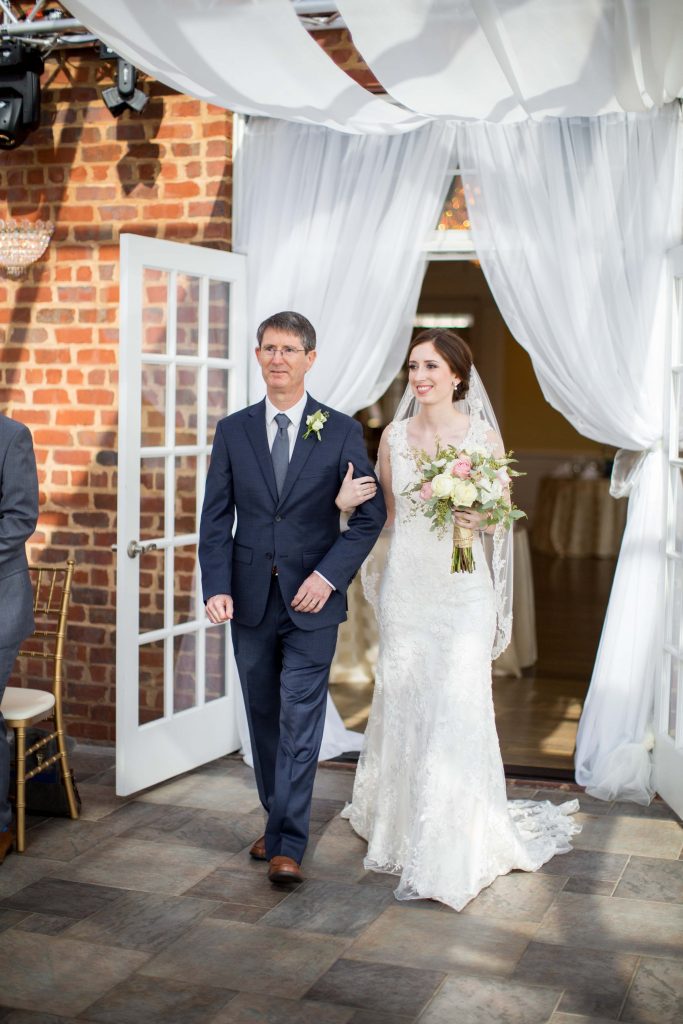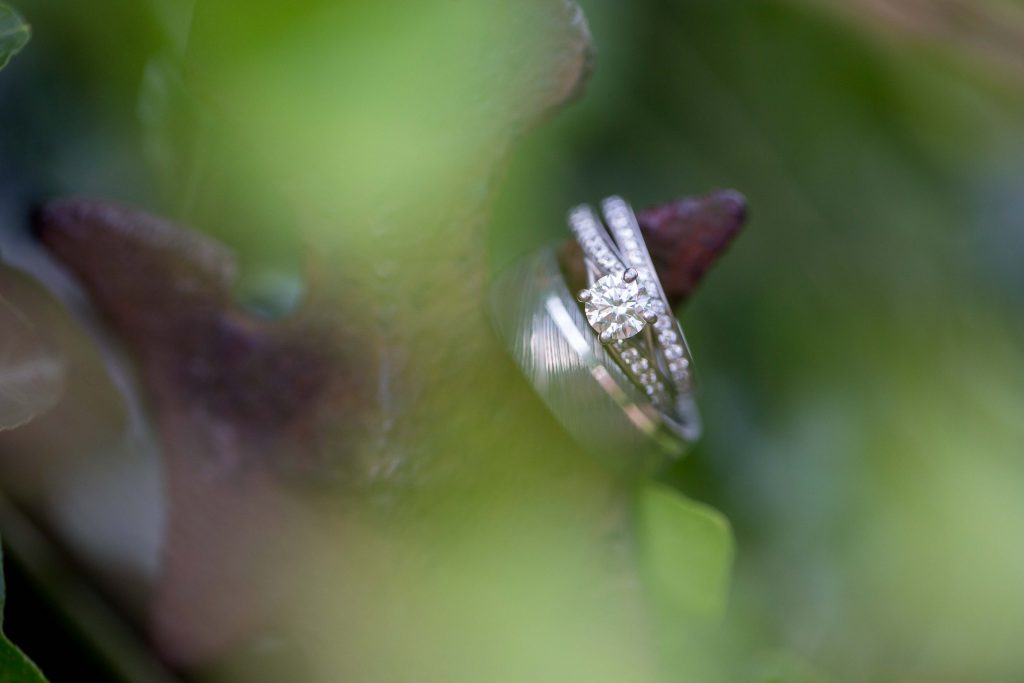 Anna Bowser snaps a great shot of both wedding rings resting on West Manor's cast iron fence
---
Alyssa and Andrew had the perfect wedding, from the bridal party's dresses and suits, down to even the favors and invitations. The soft blue and gold theme of this wedding resounded through the entire reception space, painting the room with brilliance and bringing smiles to the faces of everyone in attendance.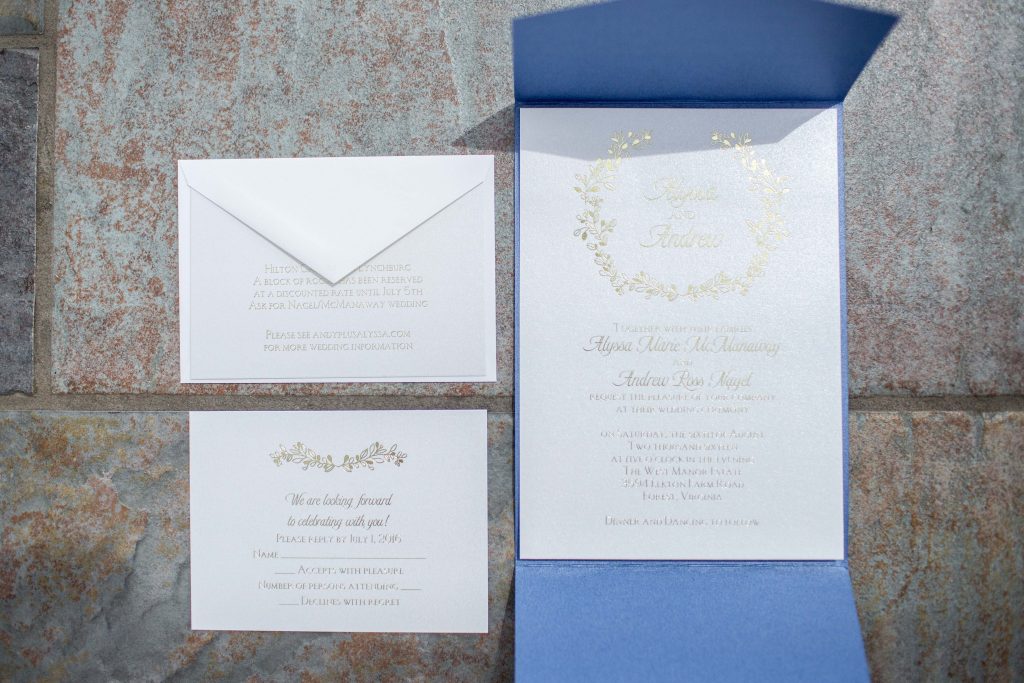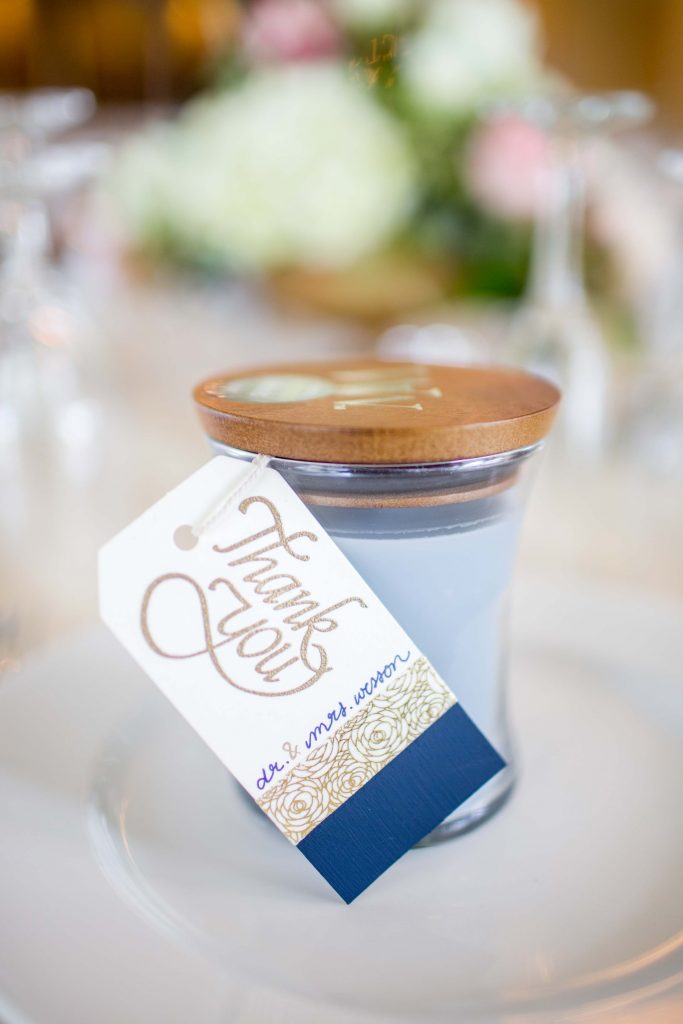 The bride and groom gave out these lovely WoodWick Candles to their guests. What better way than this to show appreciation to your friends and family?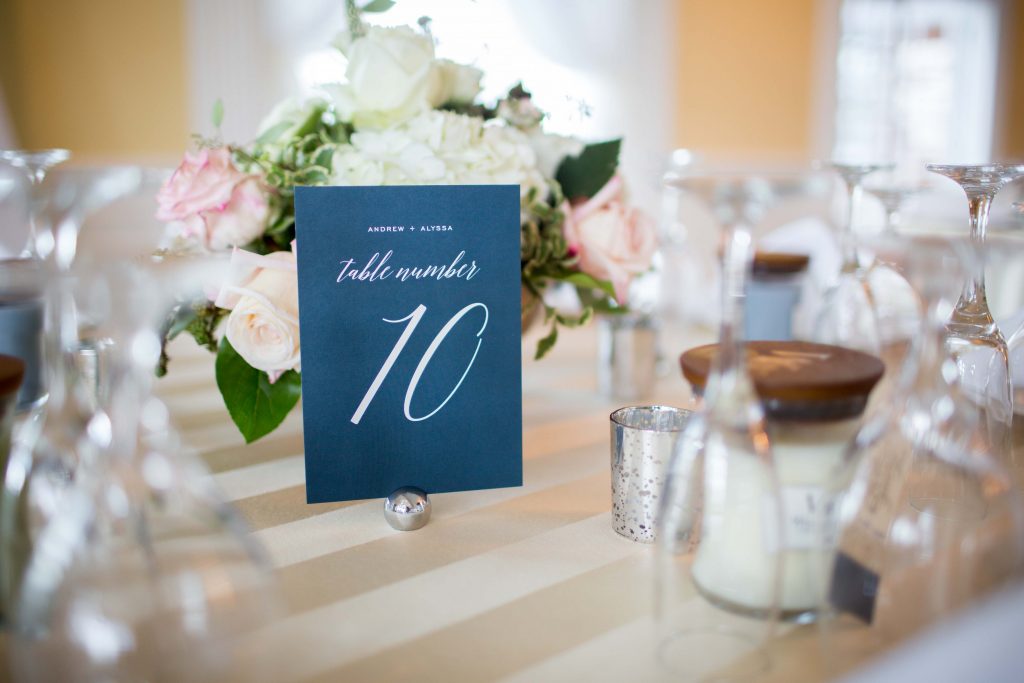 ---
From the cream-colored satin-striped head table, to the stately columns and floral arrangements in the Glass Atrium, Alyssa and Andrew's ceremony exuded warmth and beckoned with a very inviting feel. Each piece of this beautifully-designed wedding looked as if it fit perfectly and naturally with the next. Our team at Entwined Events truly did a marvelous job.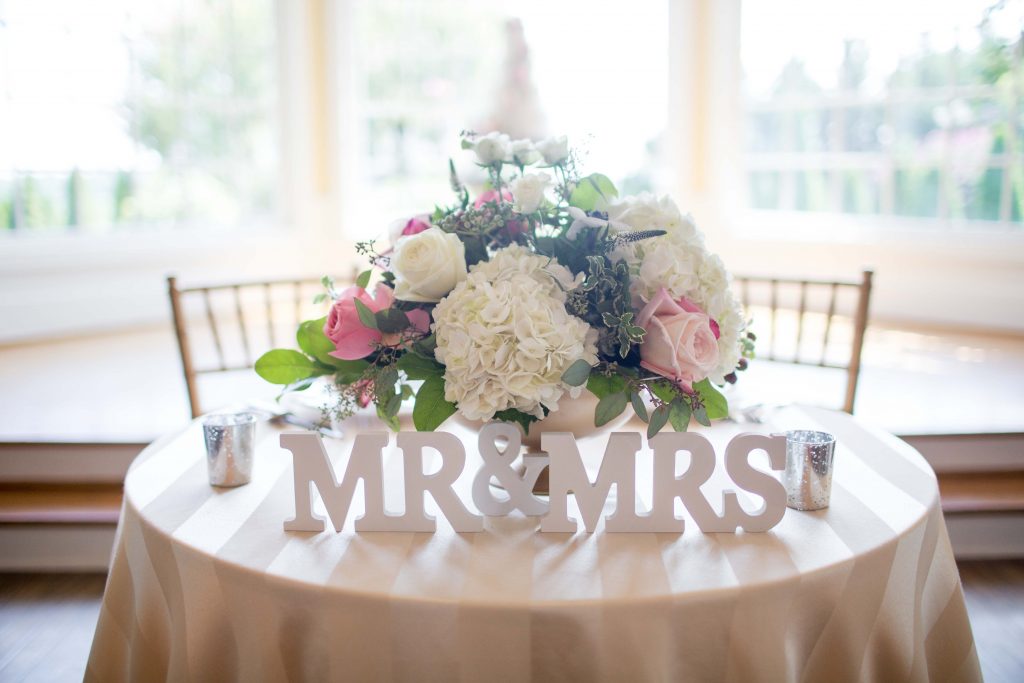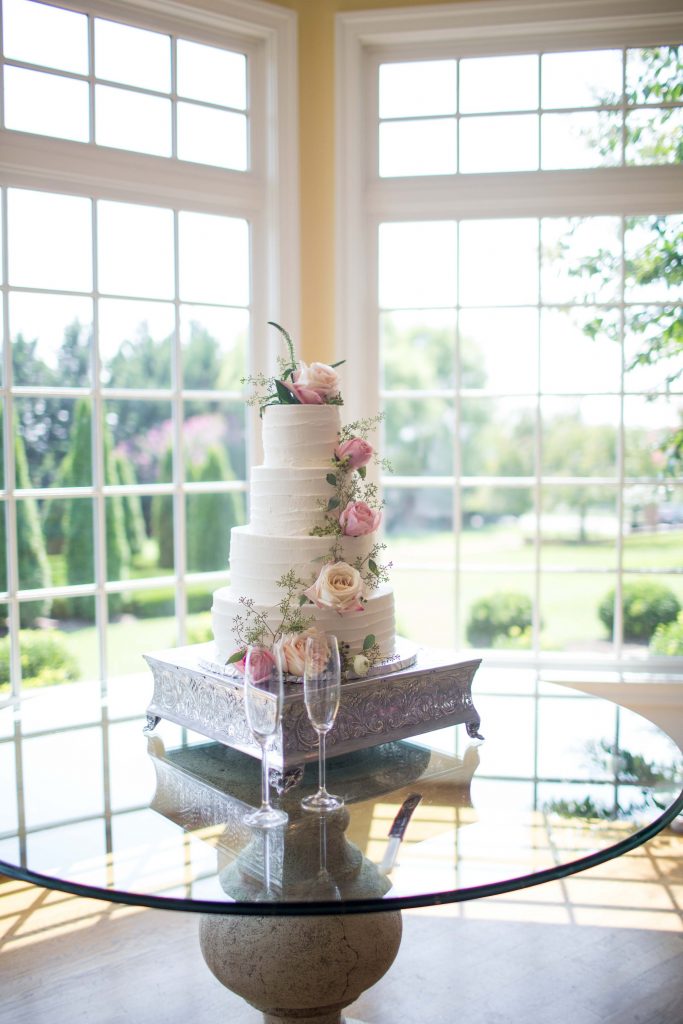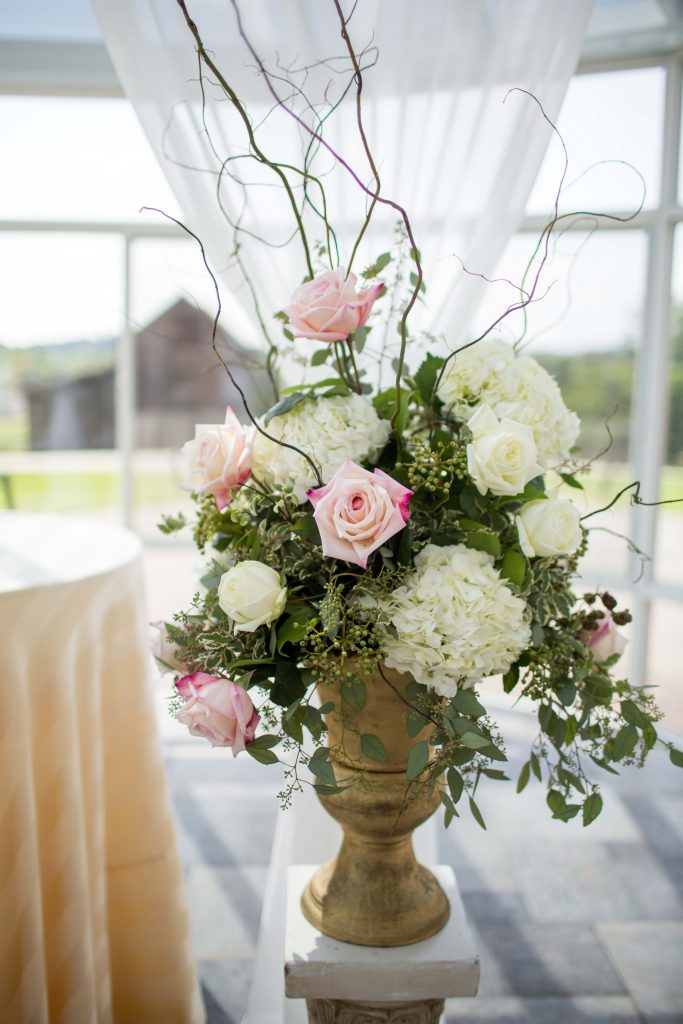 Alyssa and Andrew's cake samples flowers from the floral arrangements at the ceremony site. Truly a thoughtful touch!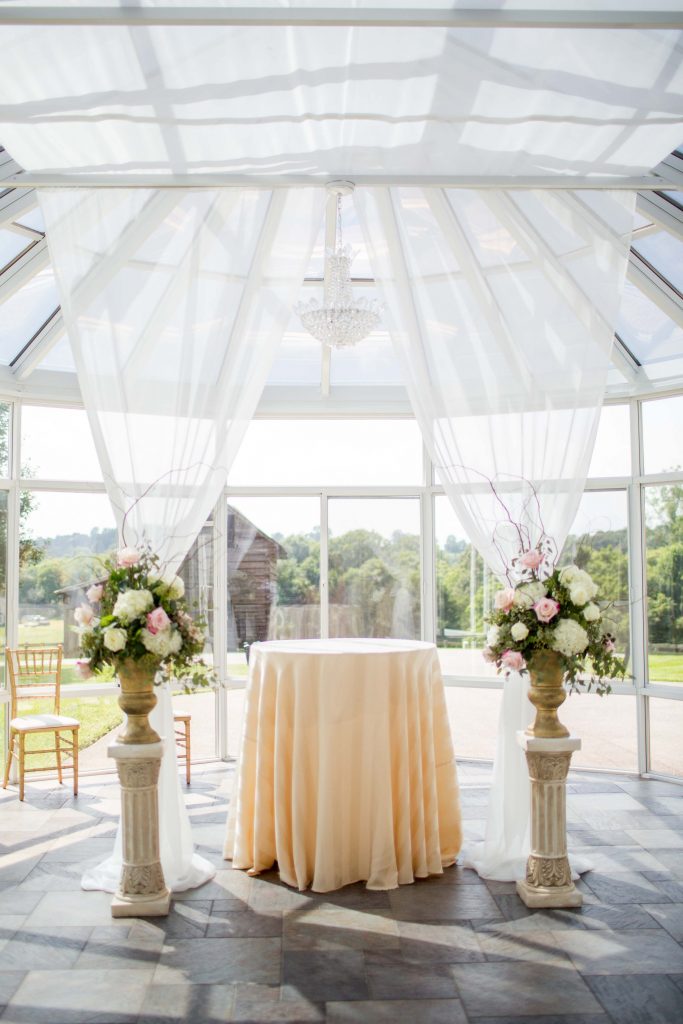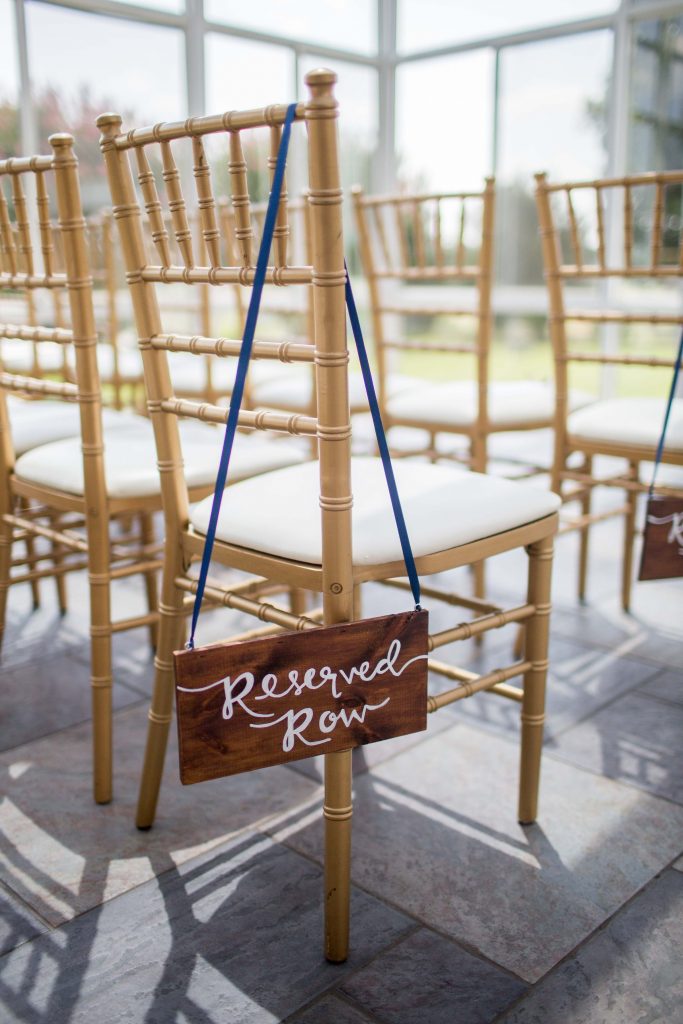 ---
Look at all these beautiful beaded dresses! Alyssa's bridesmaids decided to ditch the uniform look of the traditional bridal party, and instead add their own personal style and taste to the group. The result? As you can see, the six stunning gold dresses each feature shimmering beads and, while they may be different, couldn't fit together any better.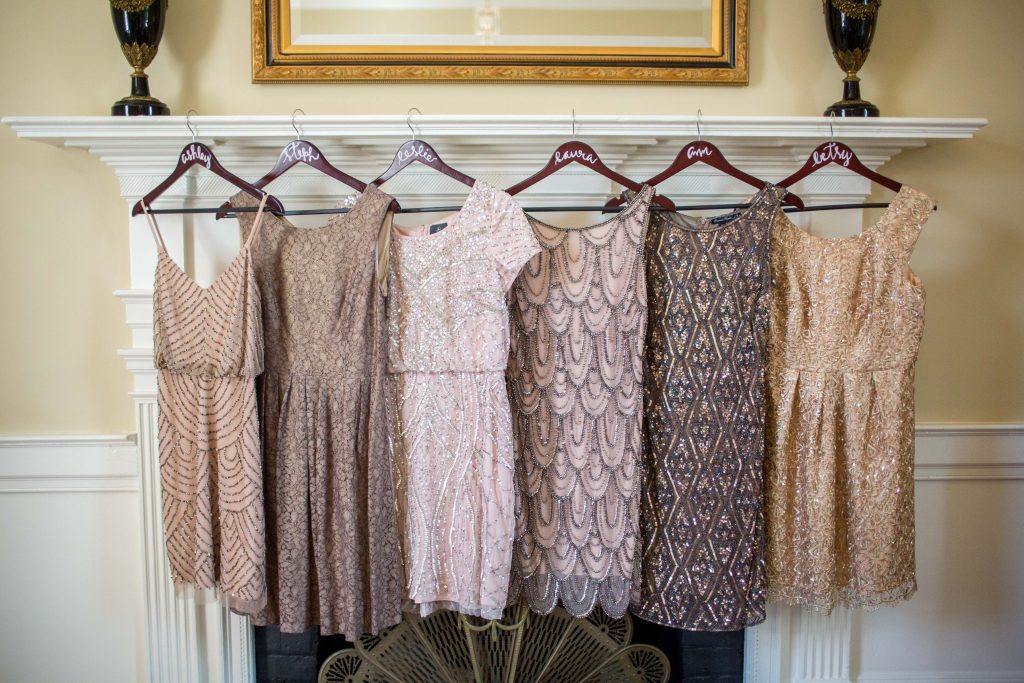 Six beautiful bridesmaids and the stunning bride.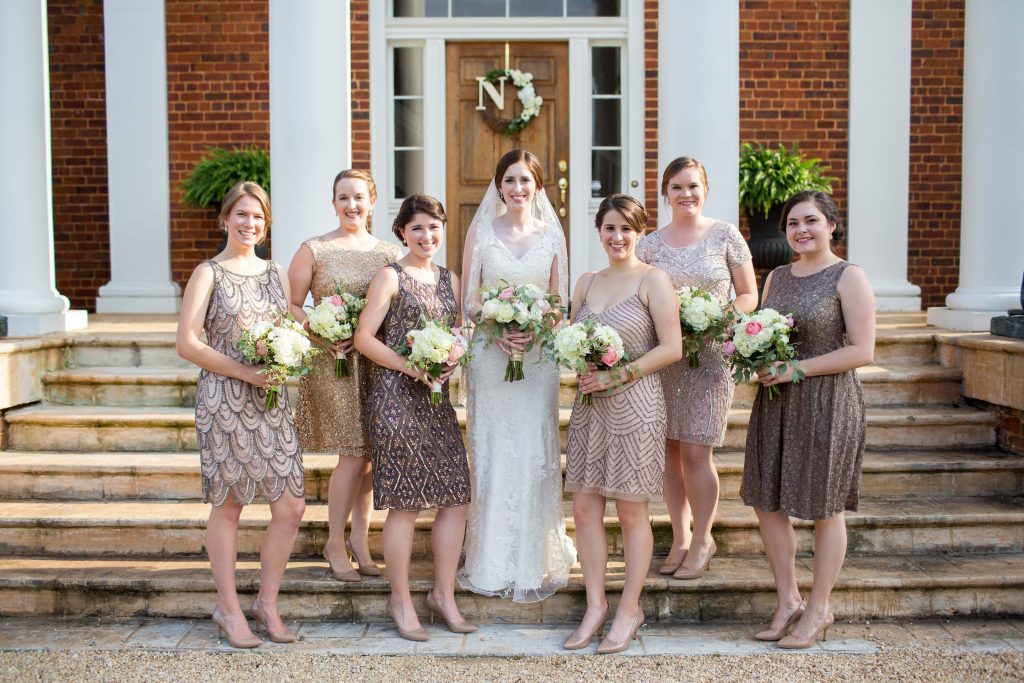 The bridesmaids may have decided not to match their dresses, but that didn't stop the groomsmen from matching their suits. These navy two-pieces look sharp and strong, especially with the American flag socks and those dapper brown dress shoes.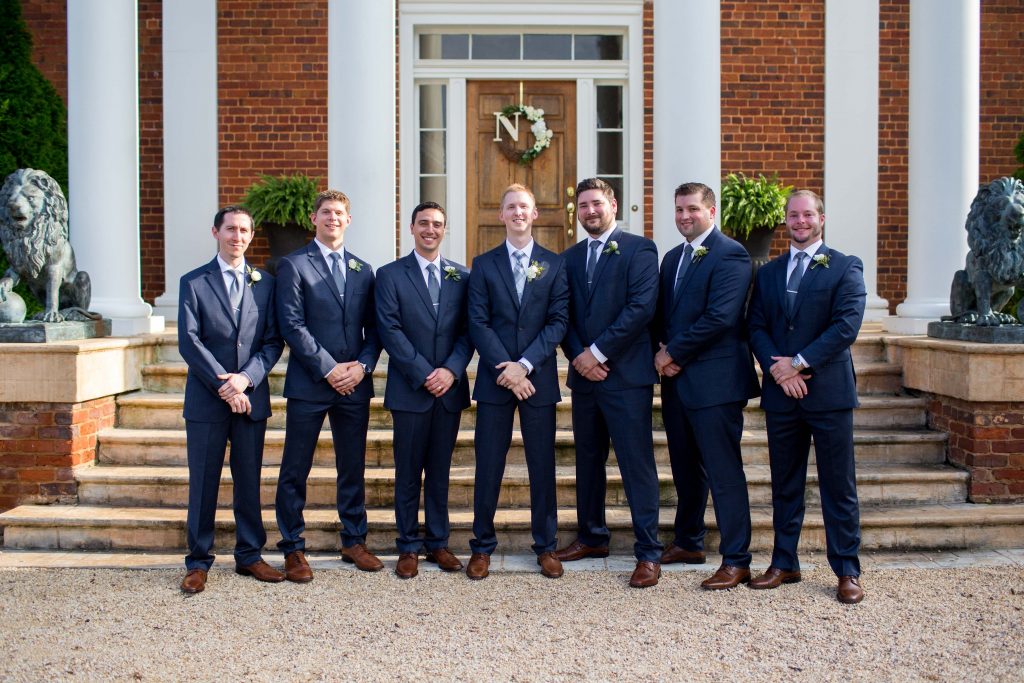 ---
The moment is finally here. Alyssa had dreamed of this moment ever since she was a little girl. Just minutes before the ceremony, Anna Bowser captured these incredible shots of Alyssa. We'll let the beauty of the bride speak for itself.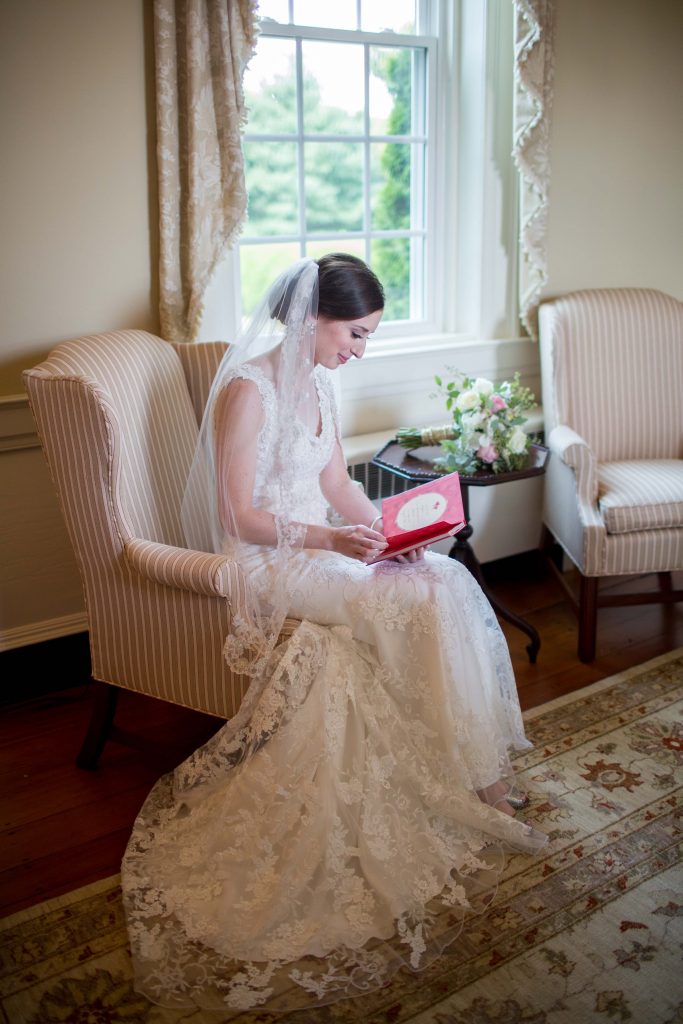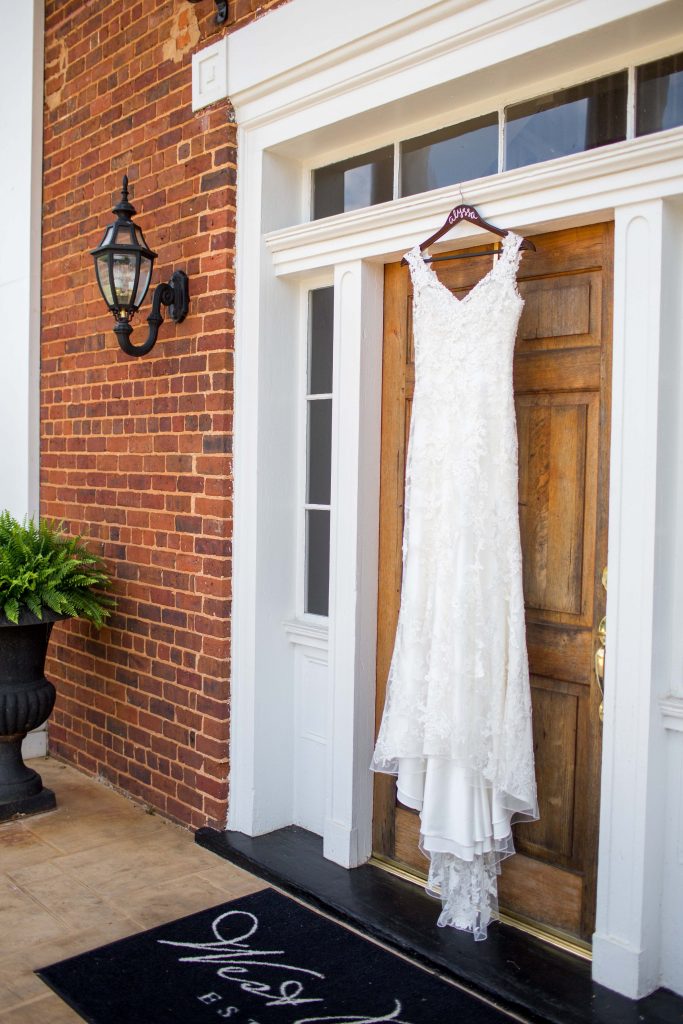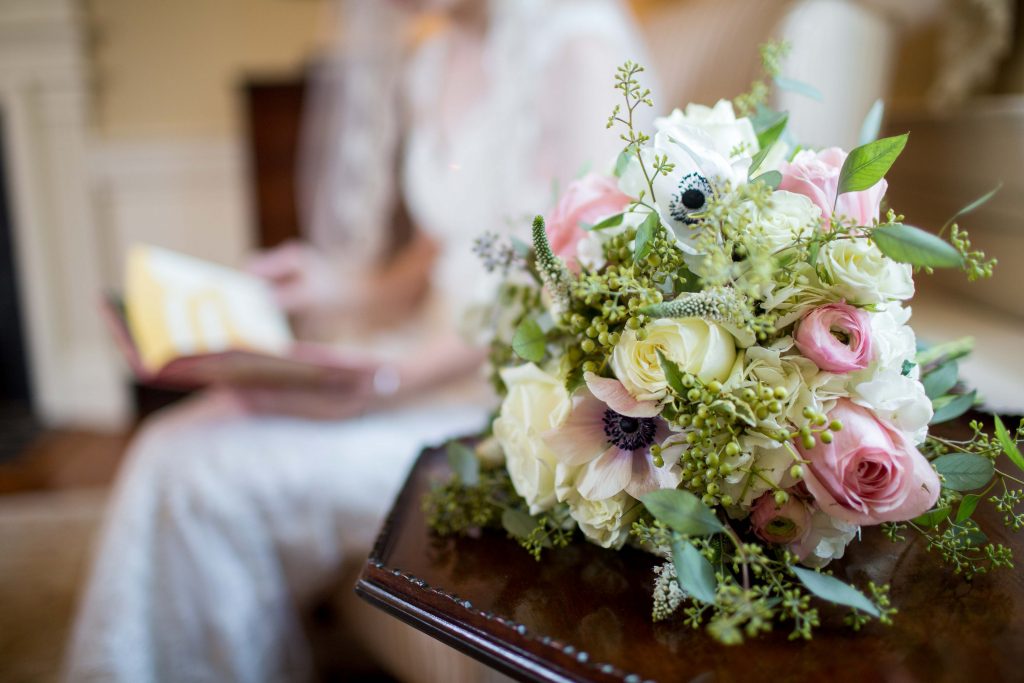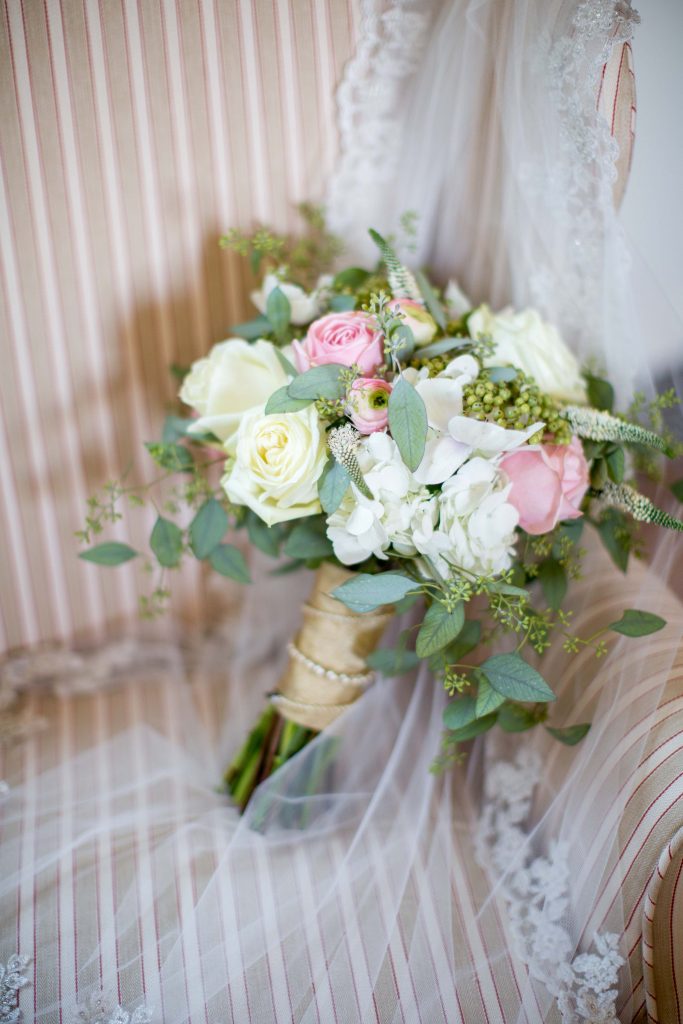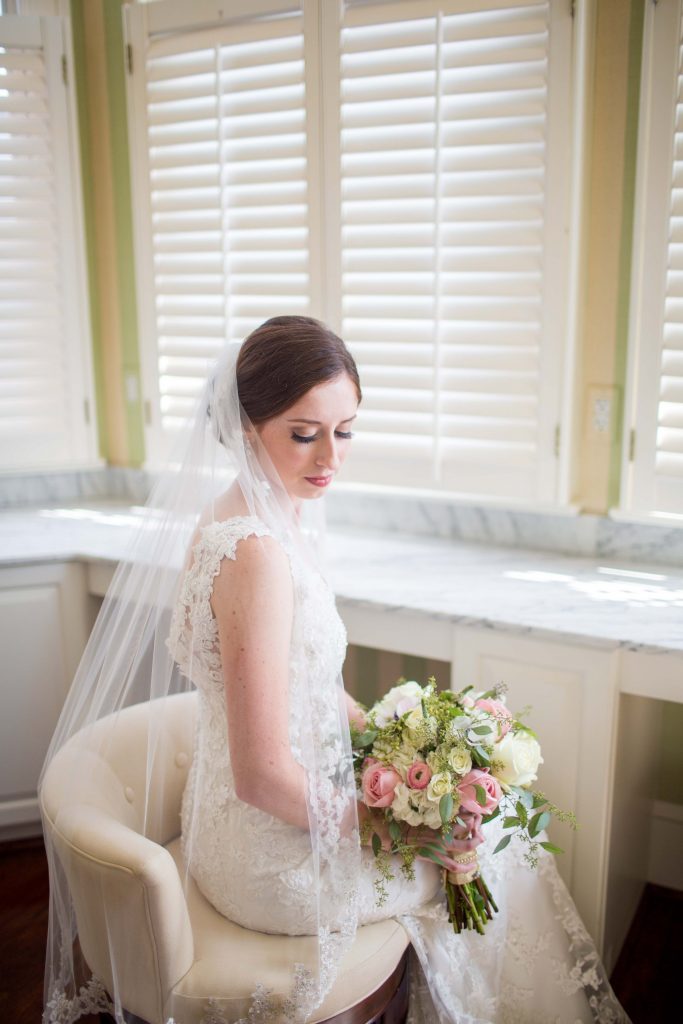 ---
The Atrium at West Manor Estate provides the perfect setting for this perfect wedding. Andrew and Alyssa are finally married and can't wait to begin their new life together!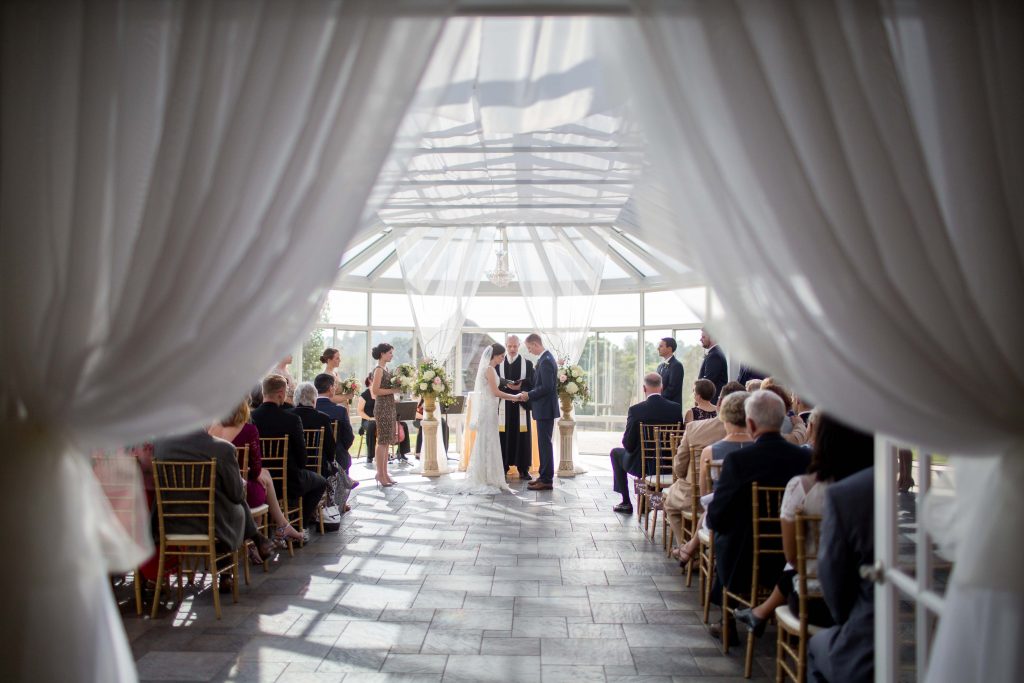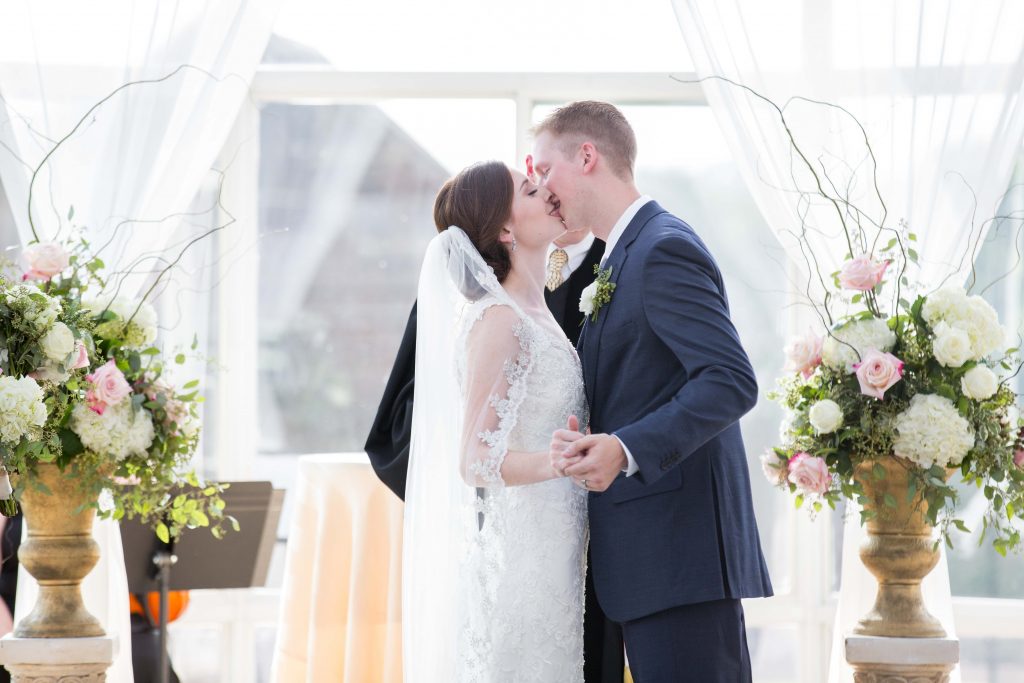 ---
Click here to inquire with Entwined Events.
Click here to see more of West Manor Estate.