The only thing quite possibly better than a fresh cup of coffee is true love. Fortunately, Adam and Brea's story started with both. Their first date was at Starbucks in 2015 and quickly found they had more in common than a craving for caffeine…
They also share a love for soccer, dogs, and Virginia Tech. Adam proposed on Christmas Day 2016, and the wedding planning immediately began. Eight months later, on a sunny day in August, Adam and Brea sealed their vows at West Manor Estate in Forest, Virginia in front of family and friends.
Megan Vaughan Photography captured this special day with these incredible, timeless photos.
---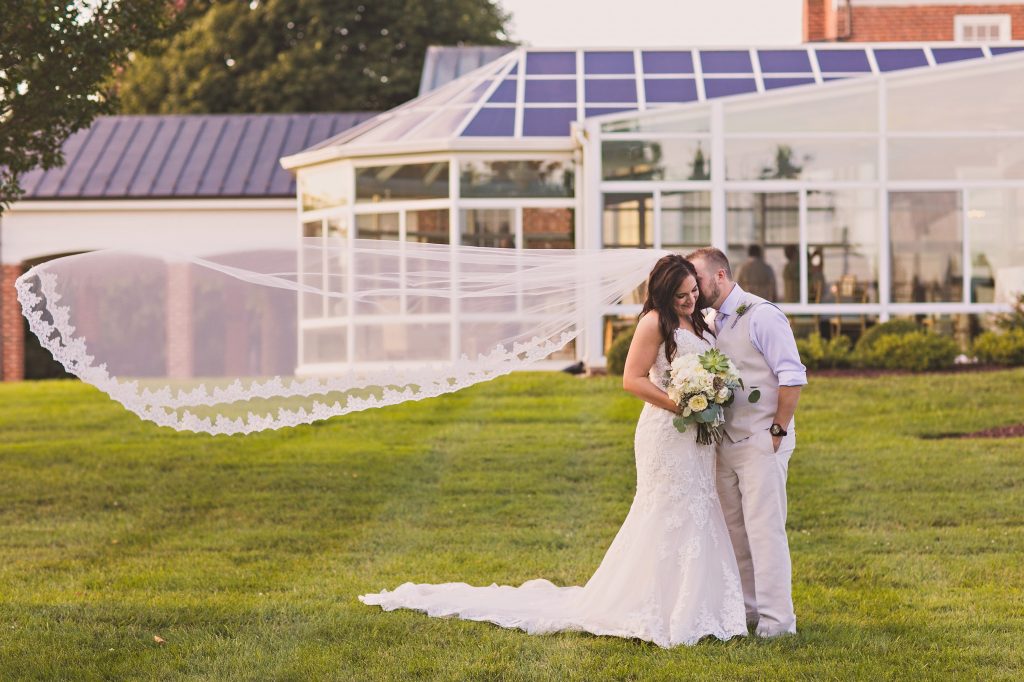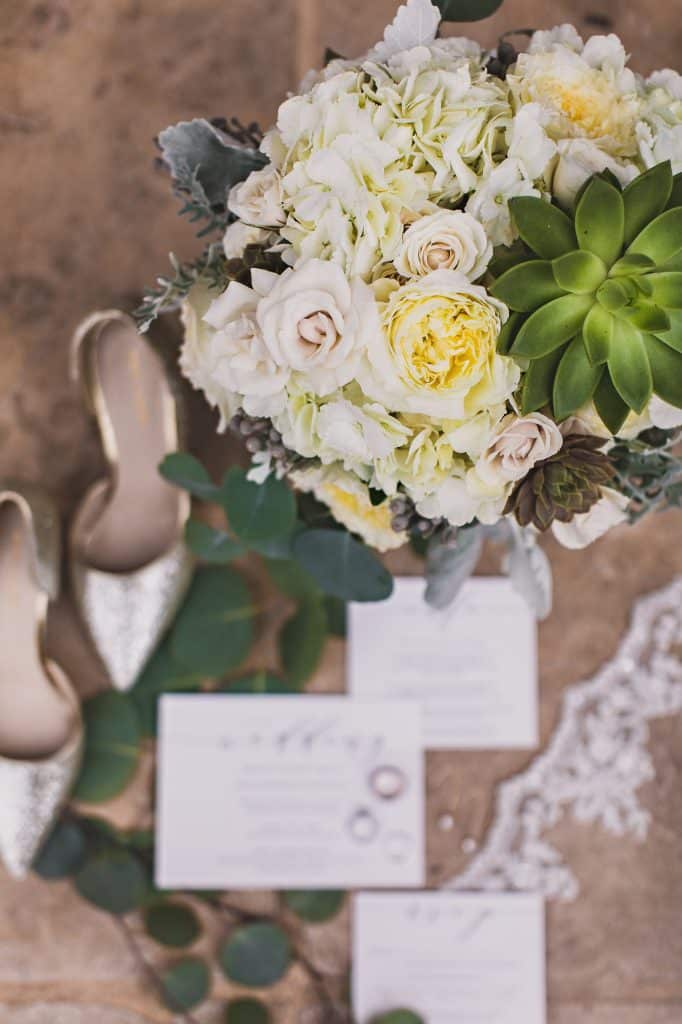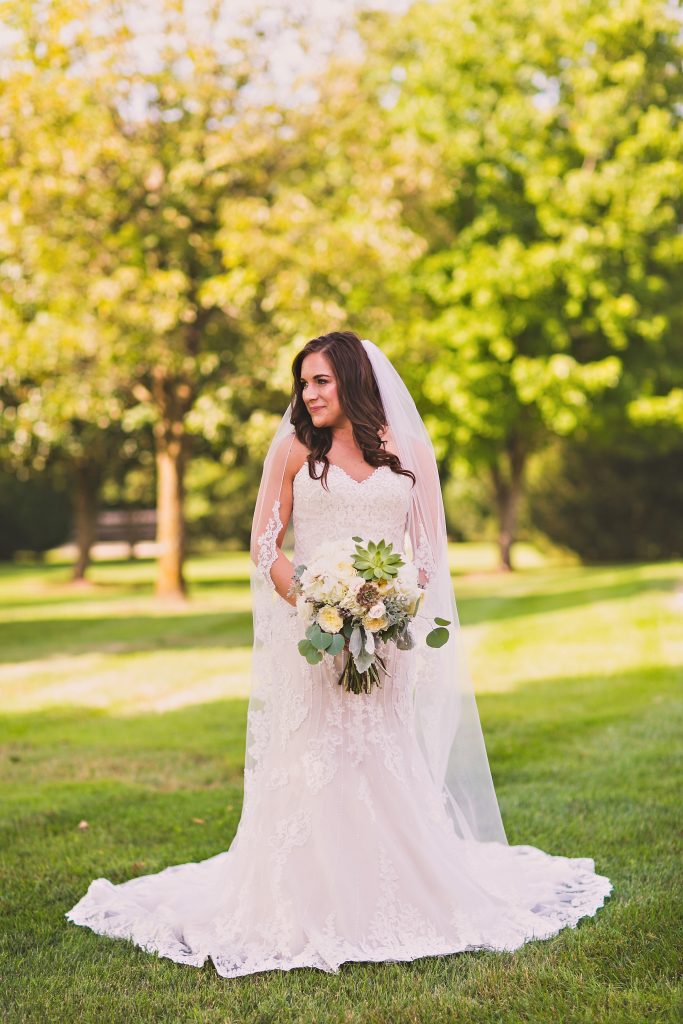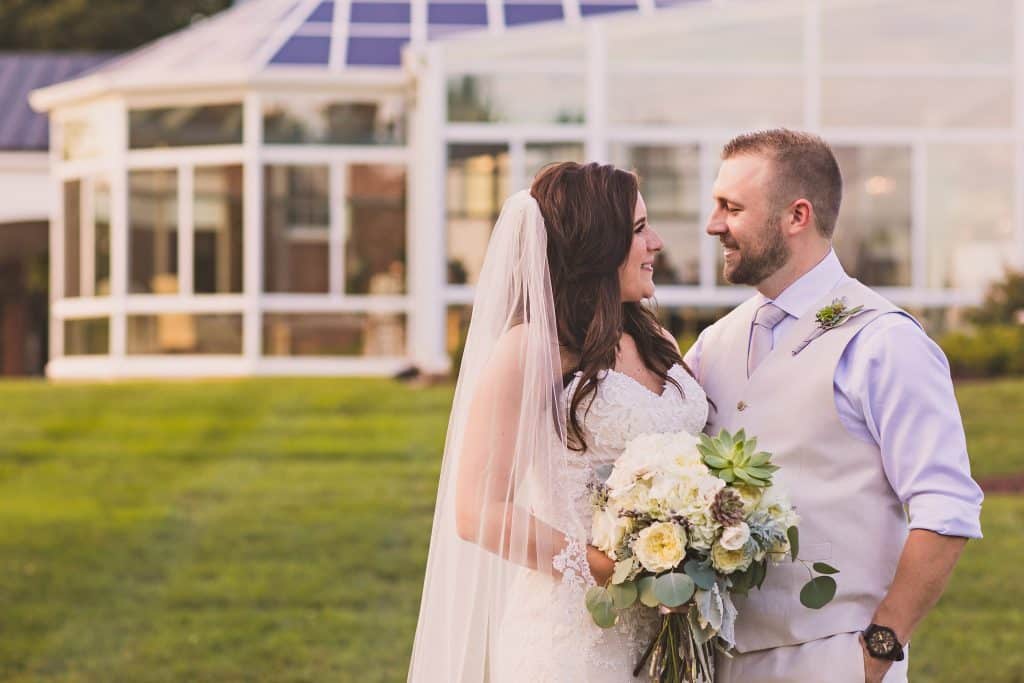 ---
Their wedding day was a beautiful mixture of rustic elements and timeless elegance, such as long farmhouse tables, gilded lanterns and terrariums mixed with silver dollar eucalyptus to creating stunning King's Table garlands, and from brushed gold cutlery and Chiavari chairs. Their colors were a romantic mixture of gold, gray, and natural greenery.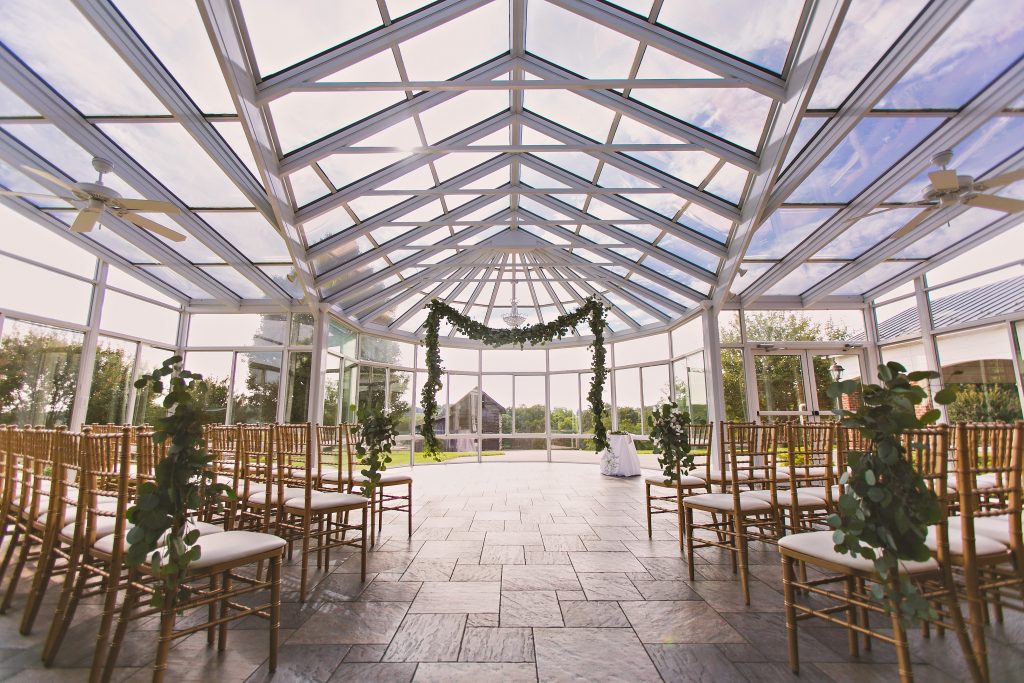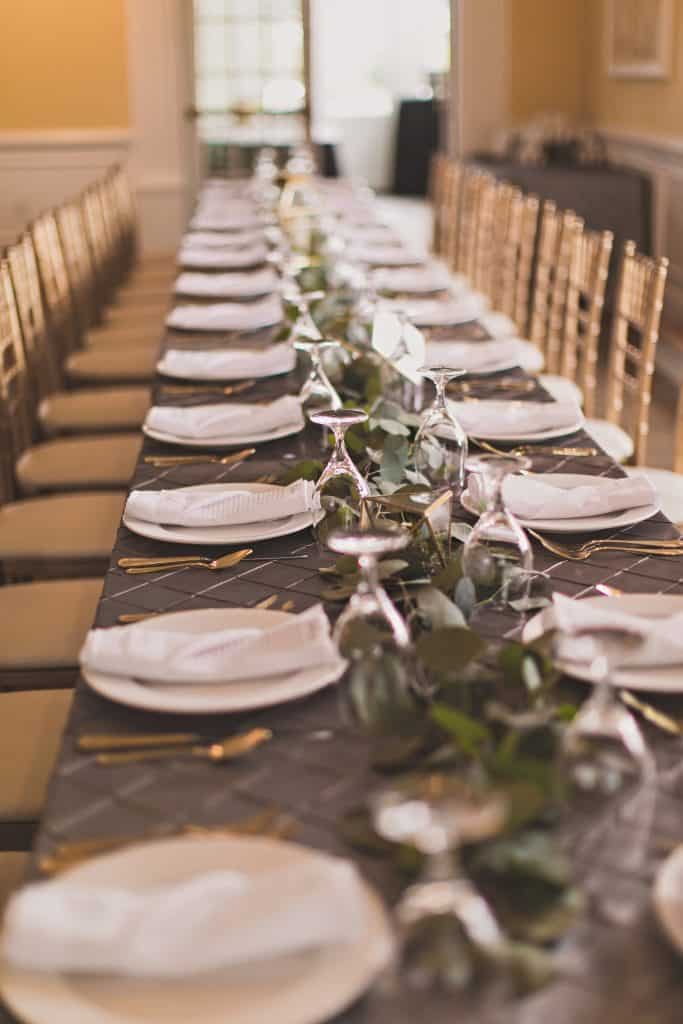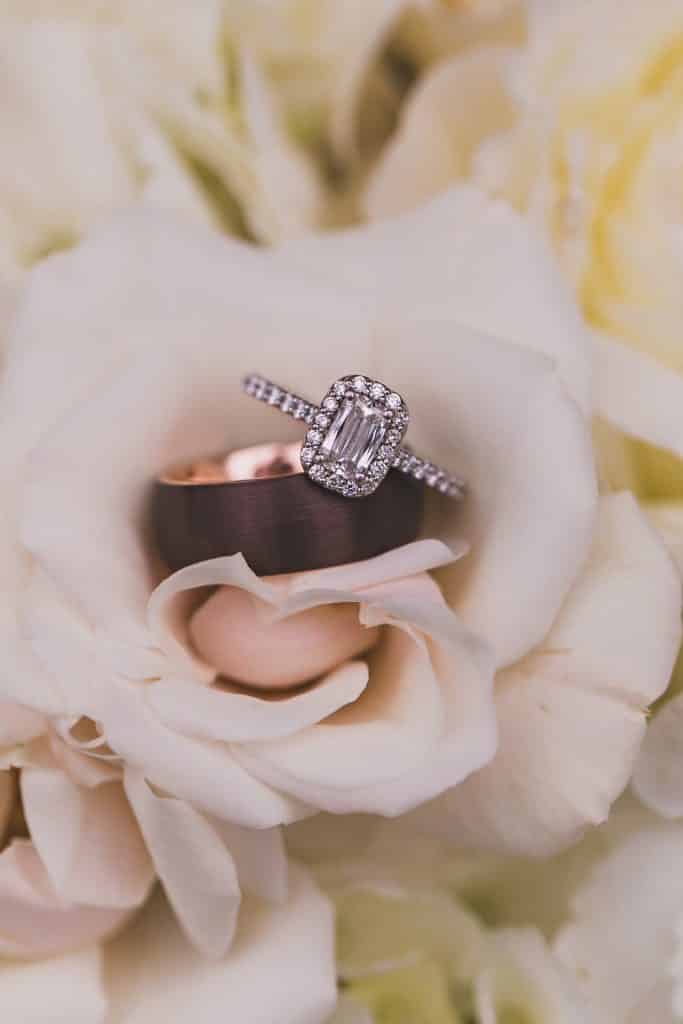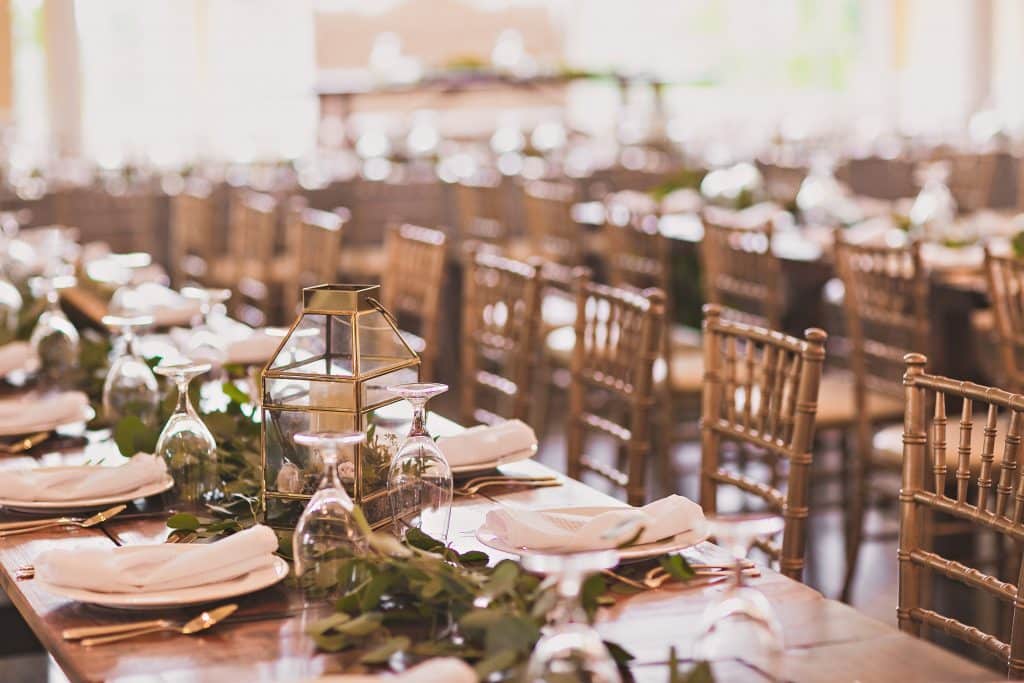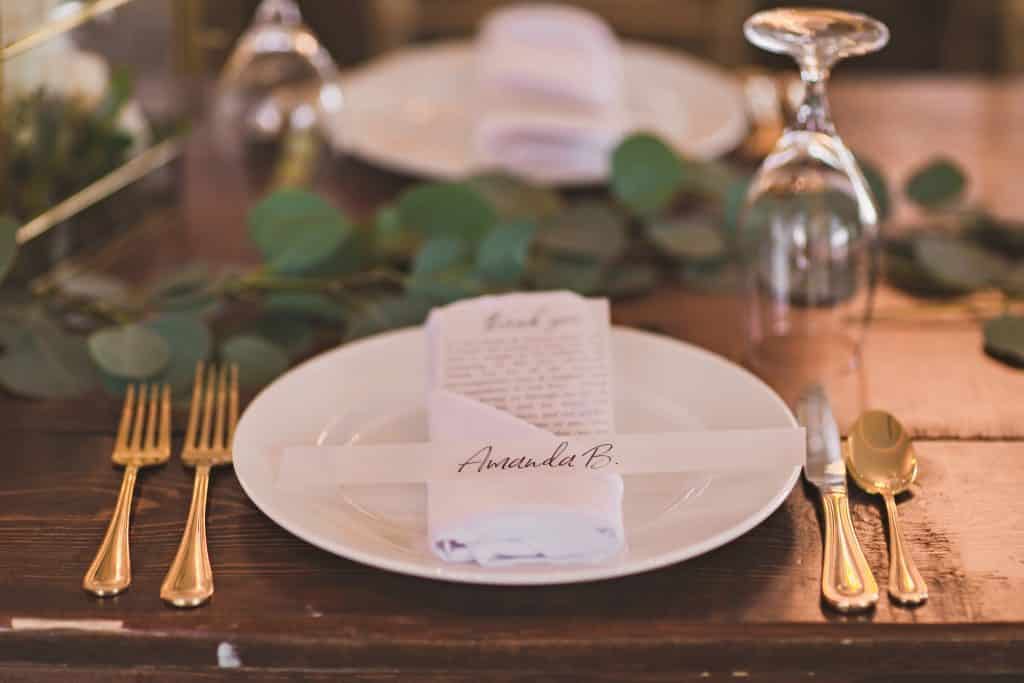 ---
Long before any guests arrived, Brea and her bridesmaids slowly started getting ready for the day in the calm of the morning.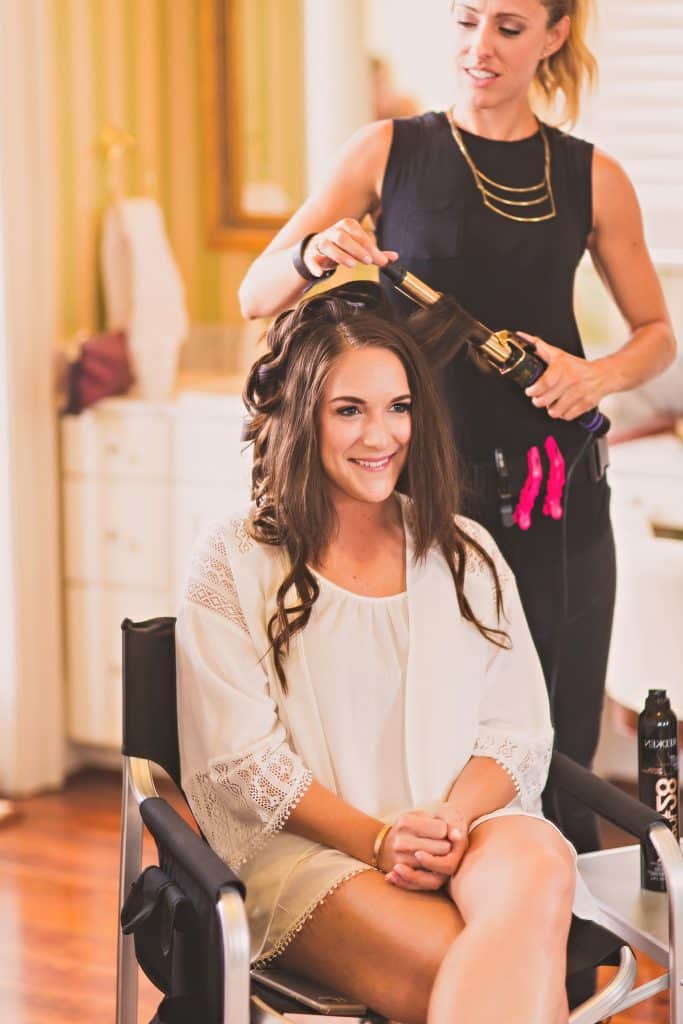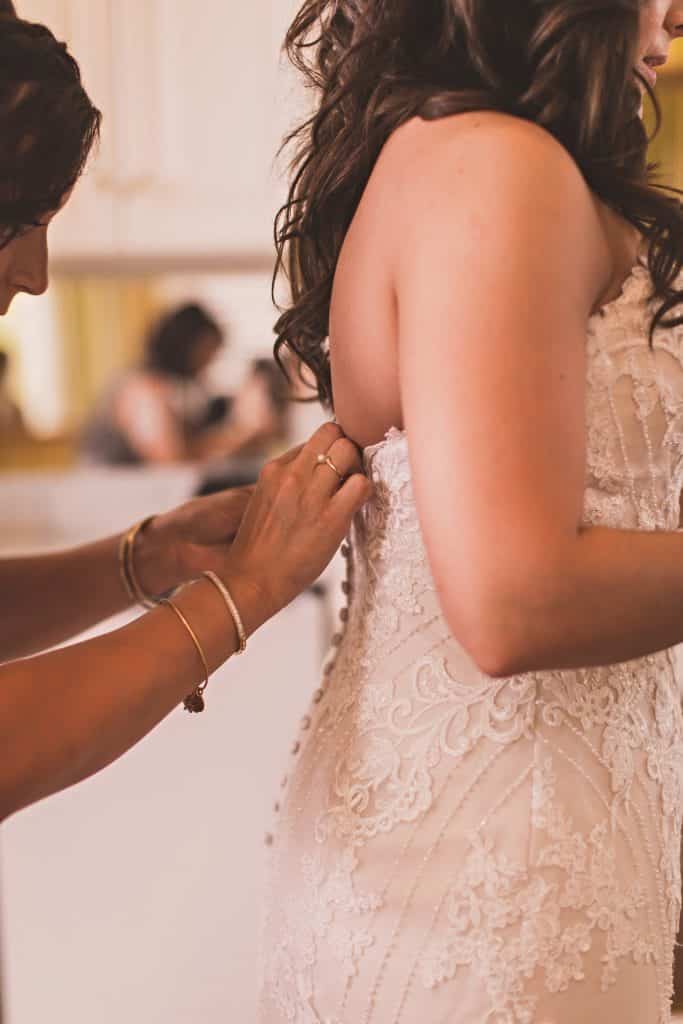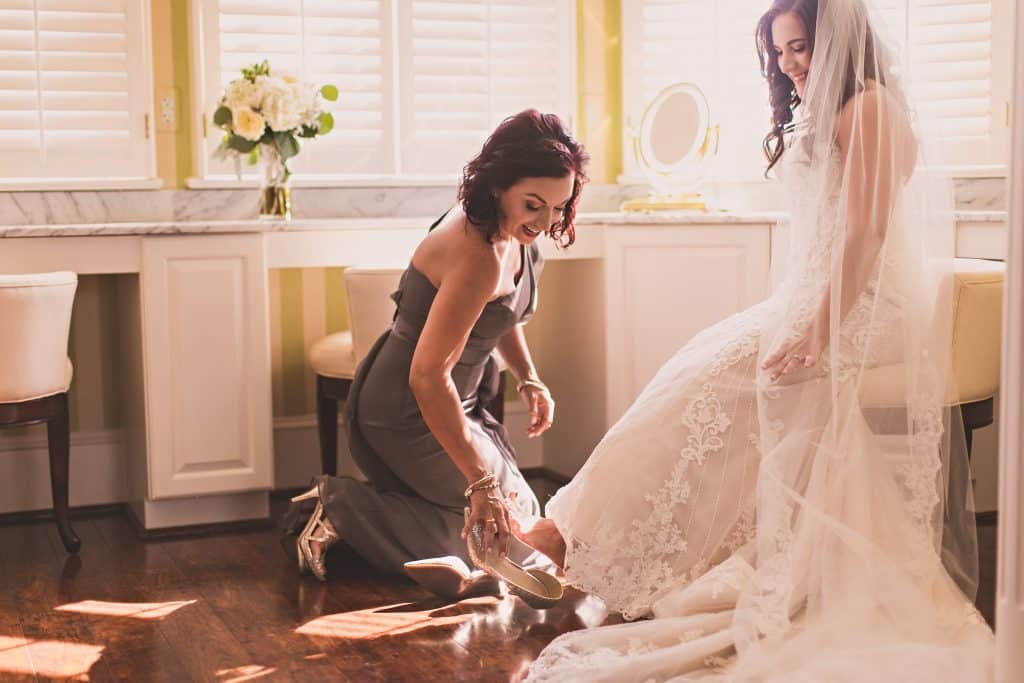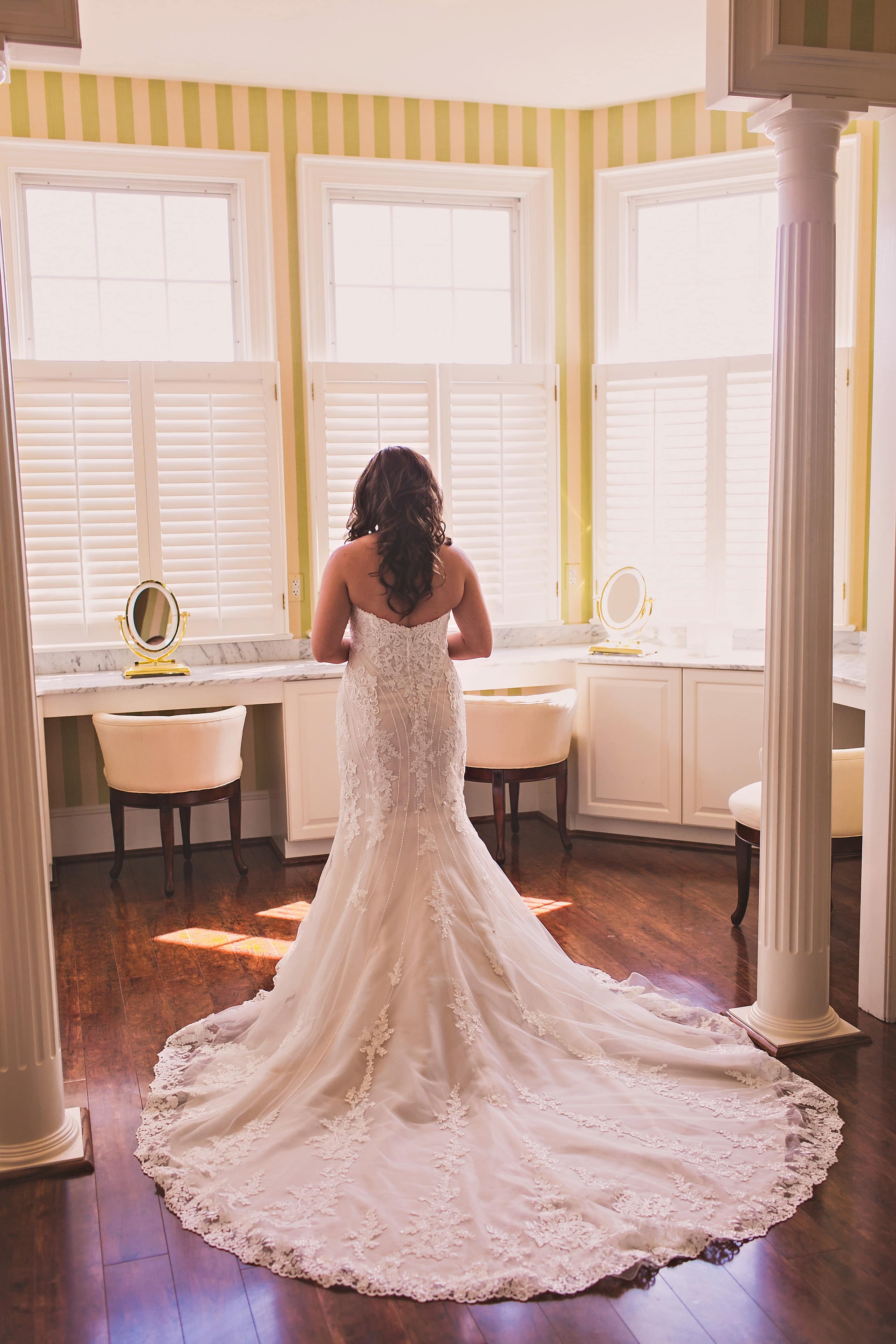 The groomsmen looked dashing in their silver ties, crisp white shirts, and linen vests.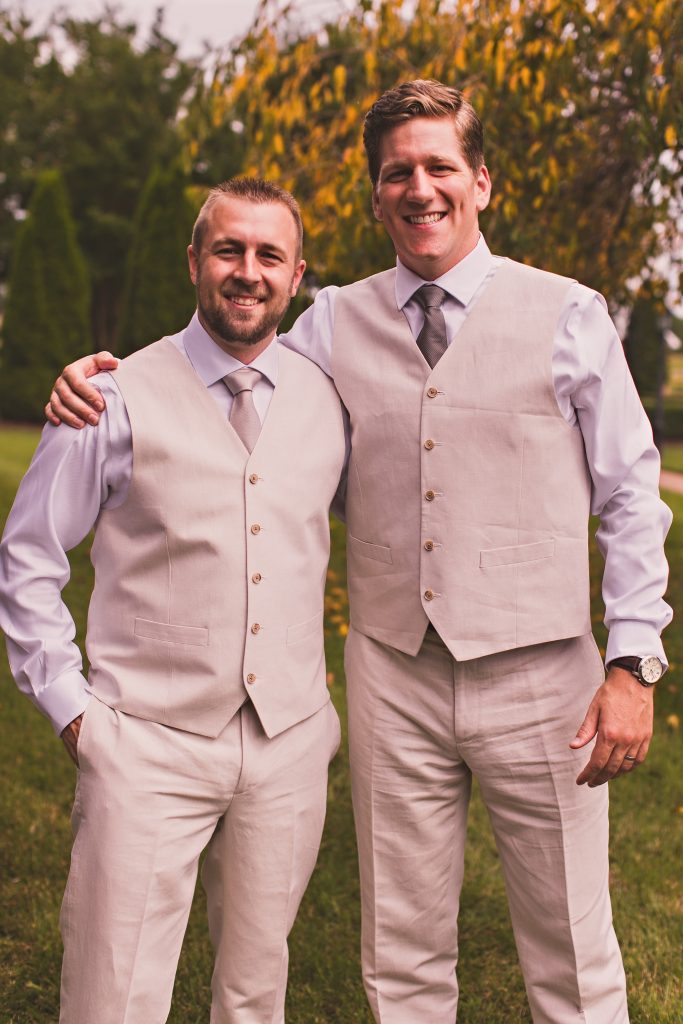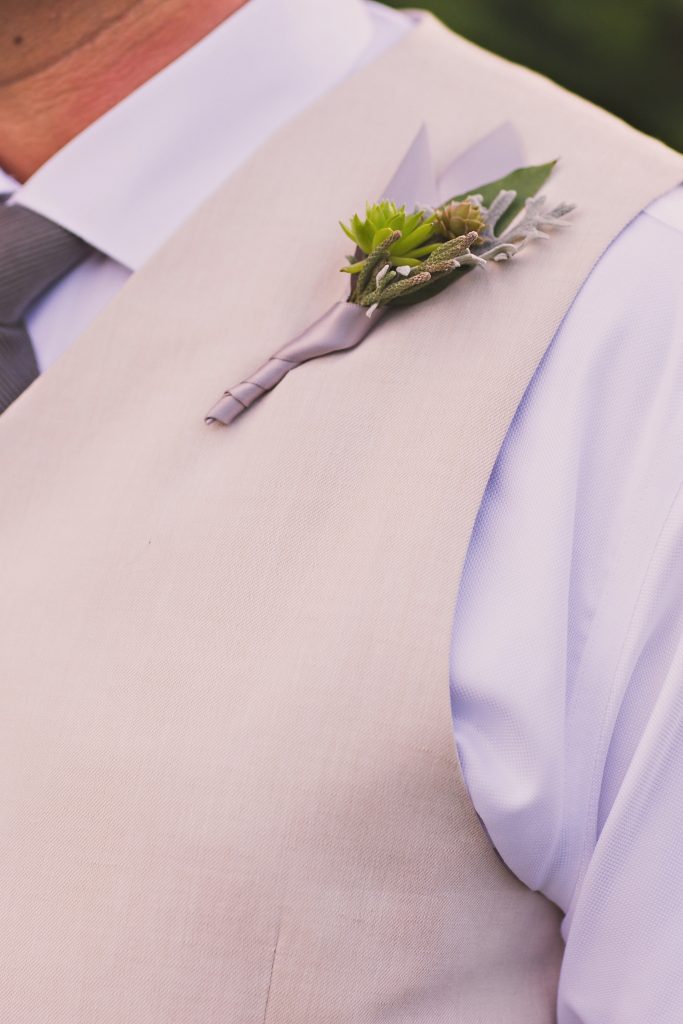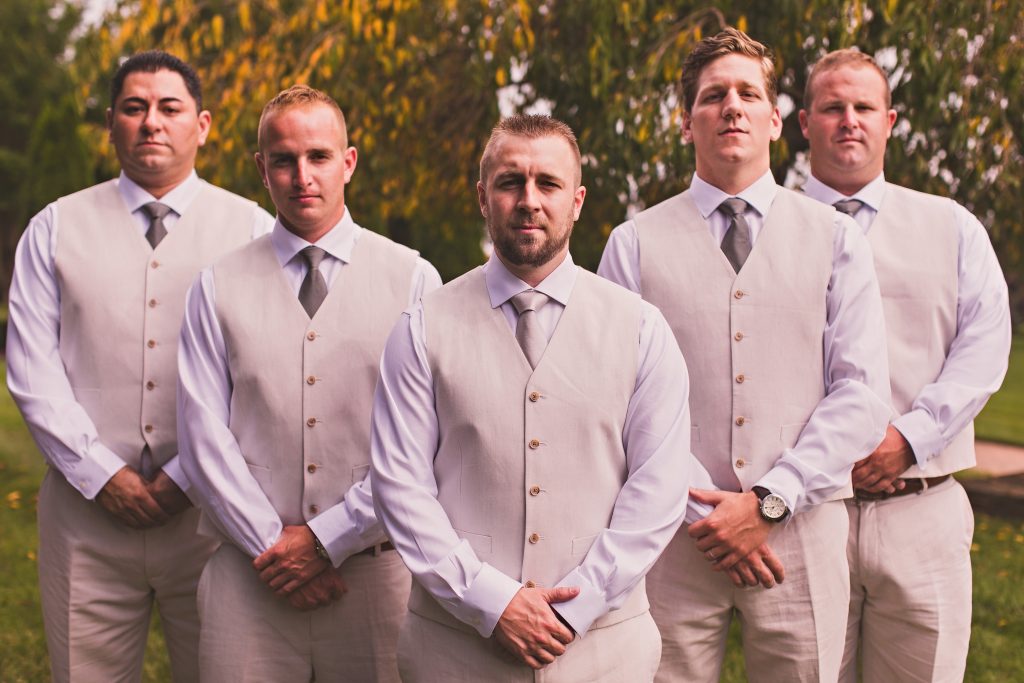 Once ready, Adam and Brea wanted to have a few moments alone before the rest of the day swept them away, so they chose to have a "First Look, No Peek" so they could talk, laugh, and take a deep breath to calm one another's nerves.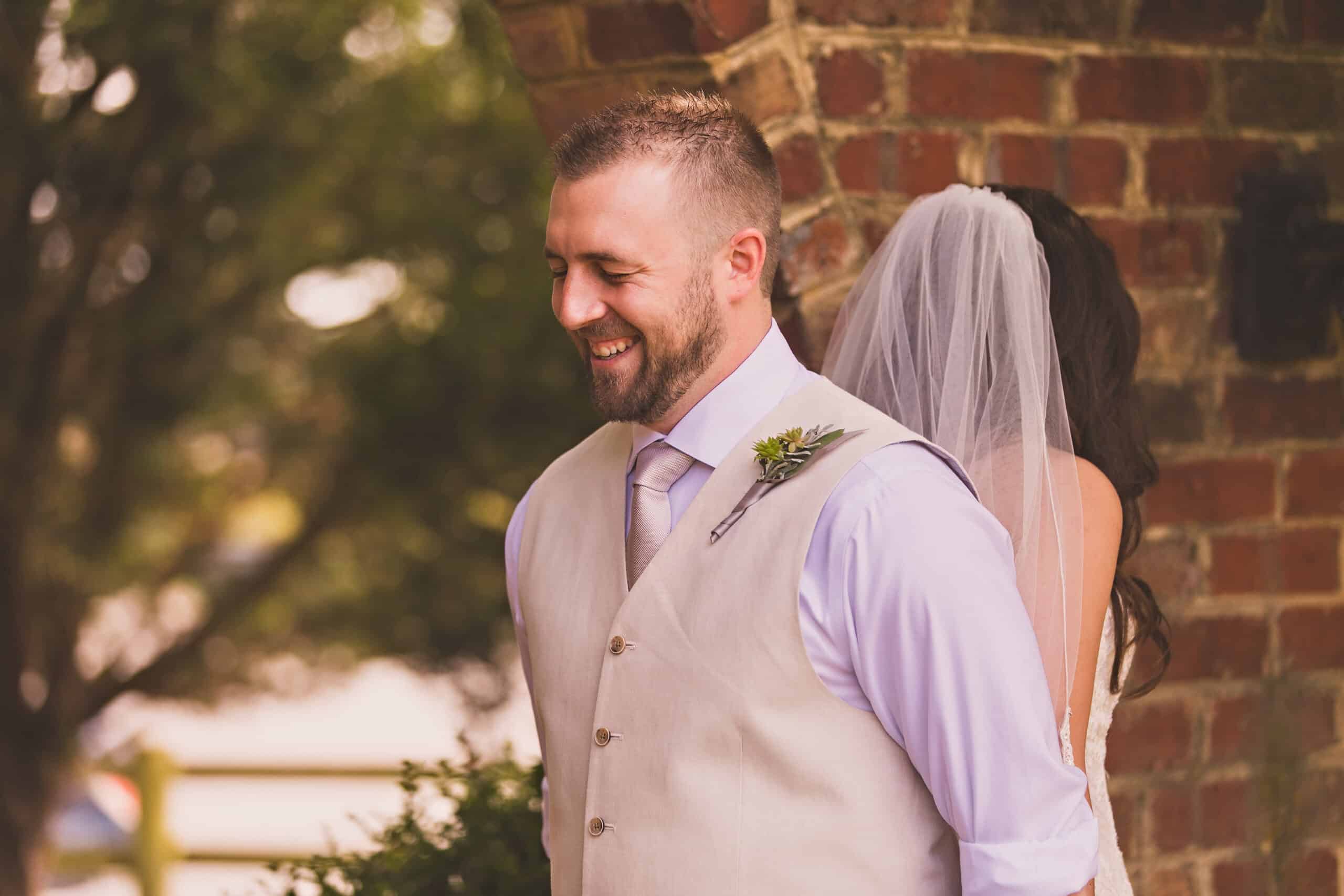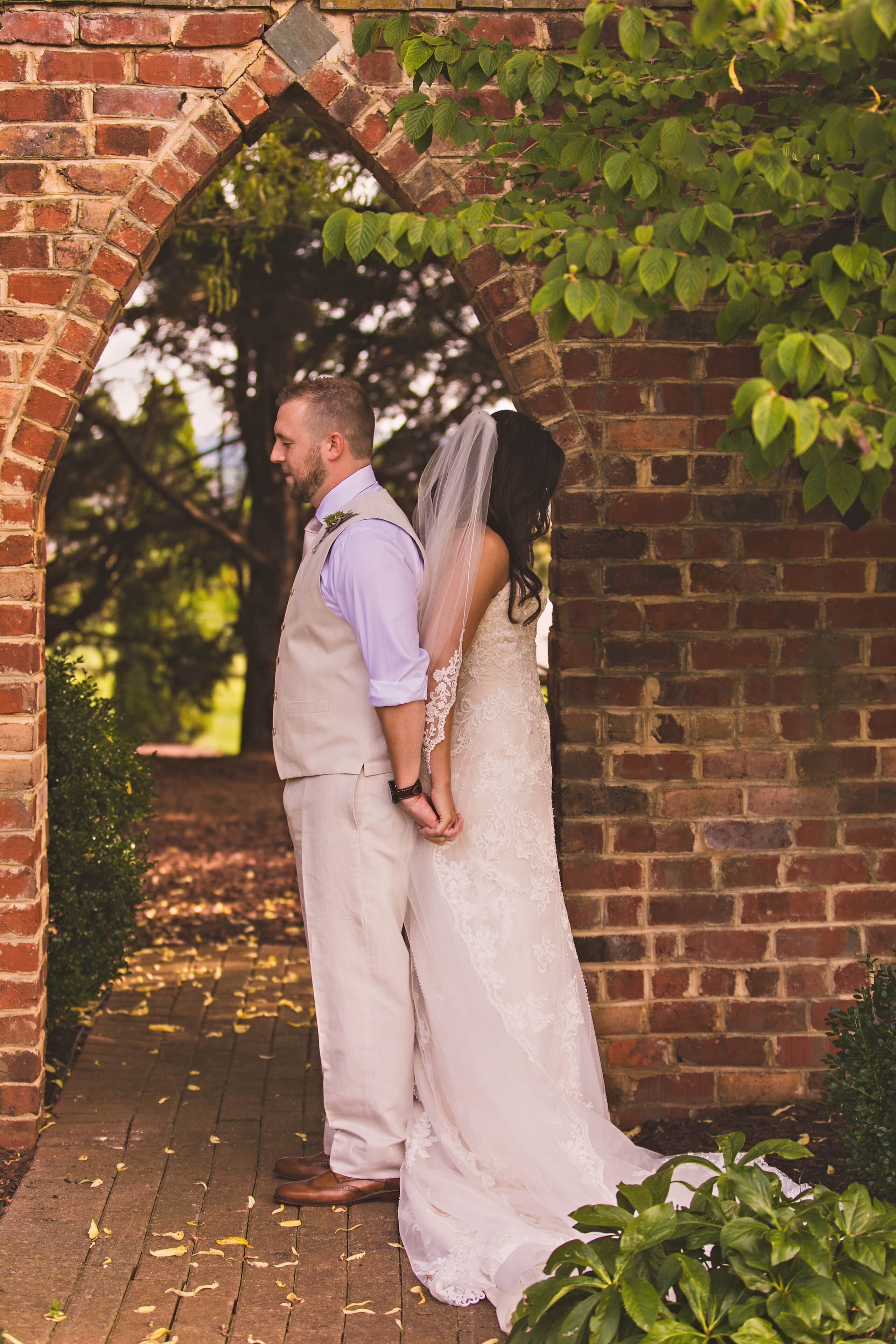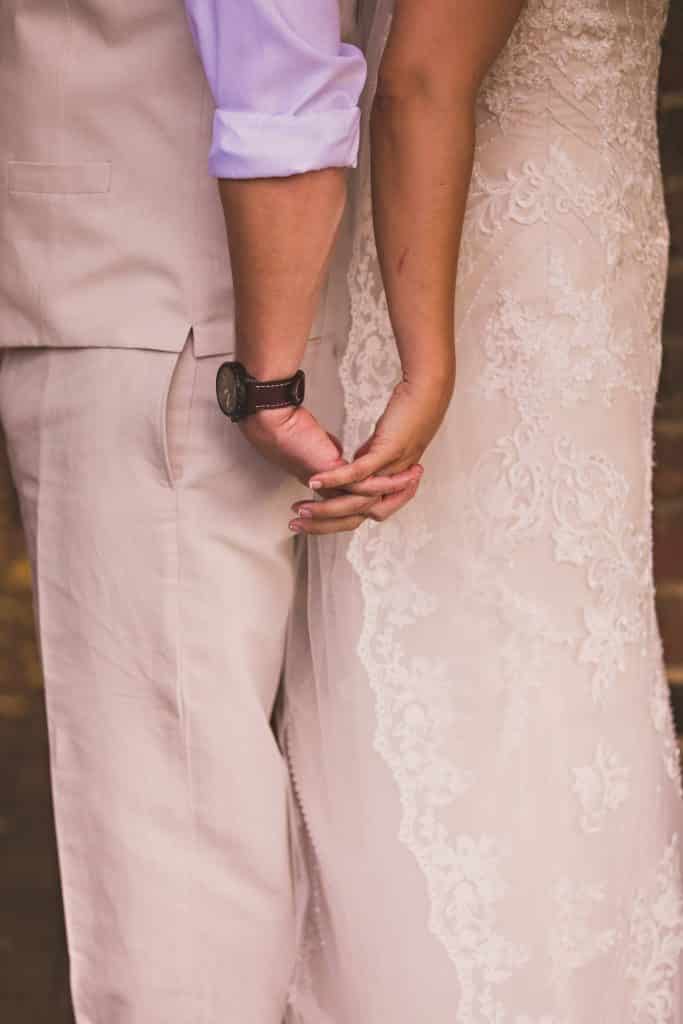 ---
Slowly guests began to arrive. Rather than having a traditional guest book, the bride and groom asked guests to highlight and sign a passage of scripture that was particularly meaningful to them. What a wonderful keepsake that they will now to able to share and look back on and find wisdom from loved ones for years to come.
They also asked guests to participate in a "ring warming." As they arrived, they were asked to hold the bride and groom's wedding bands and pray blessings over them. What a sweet idea!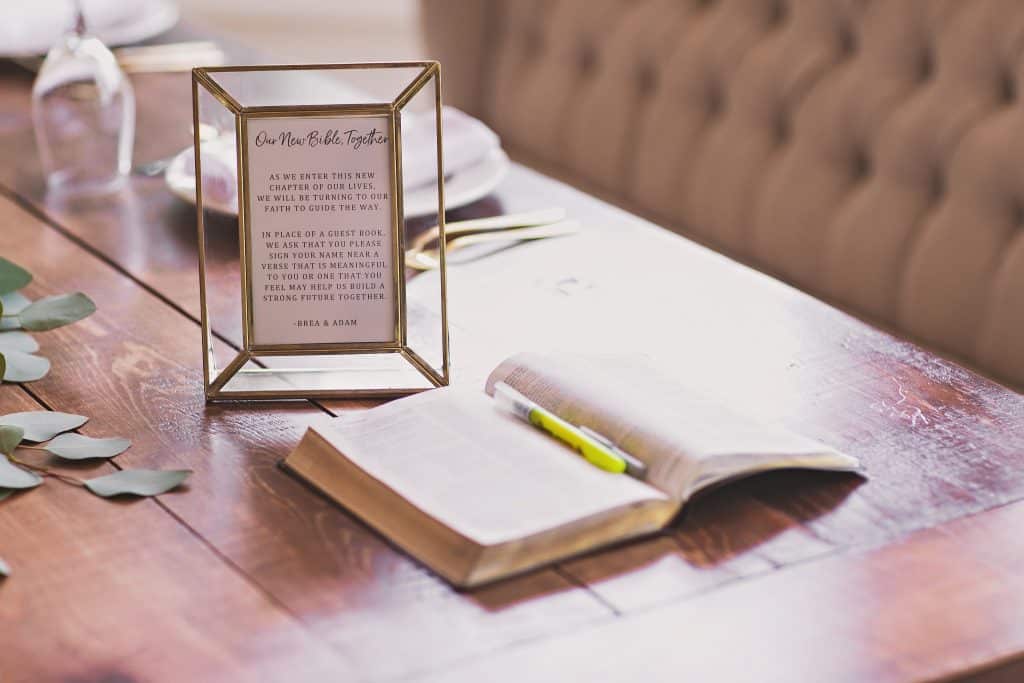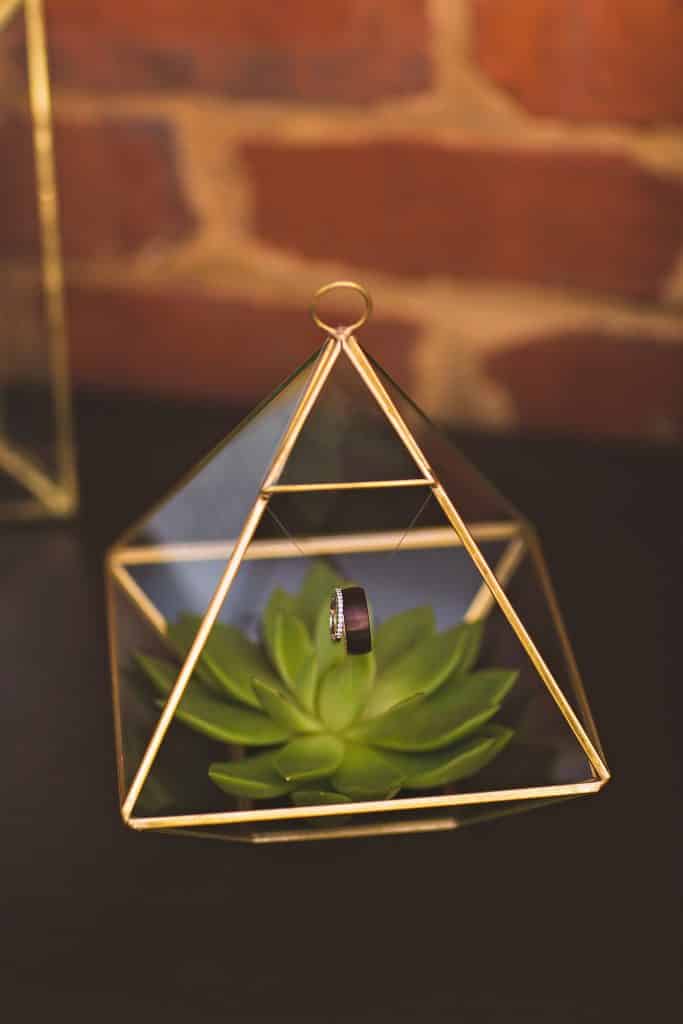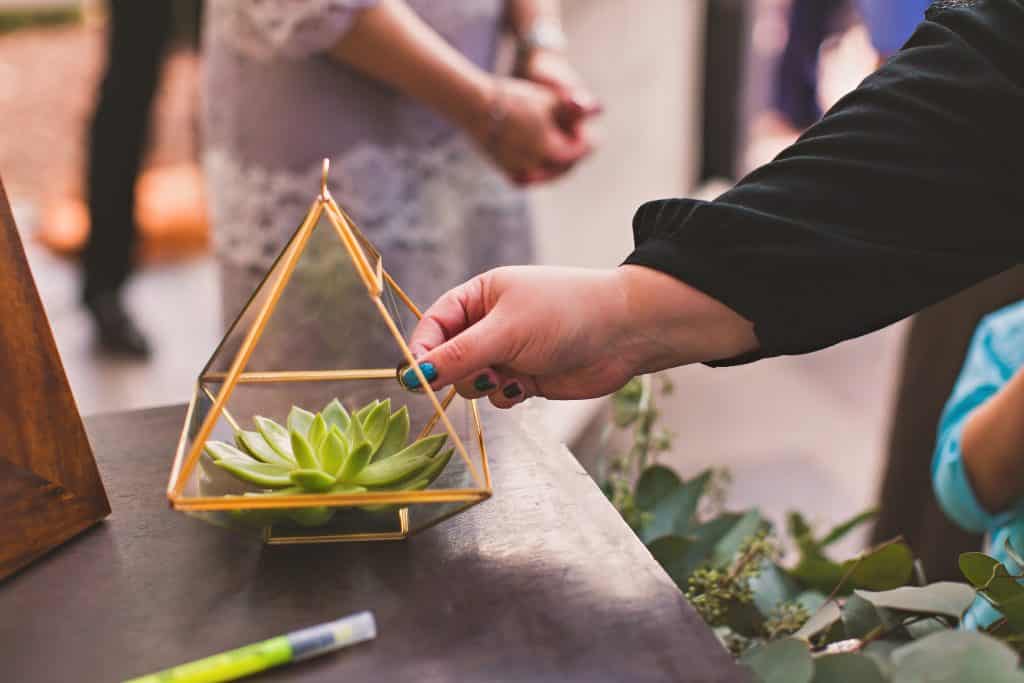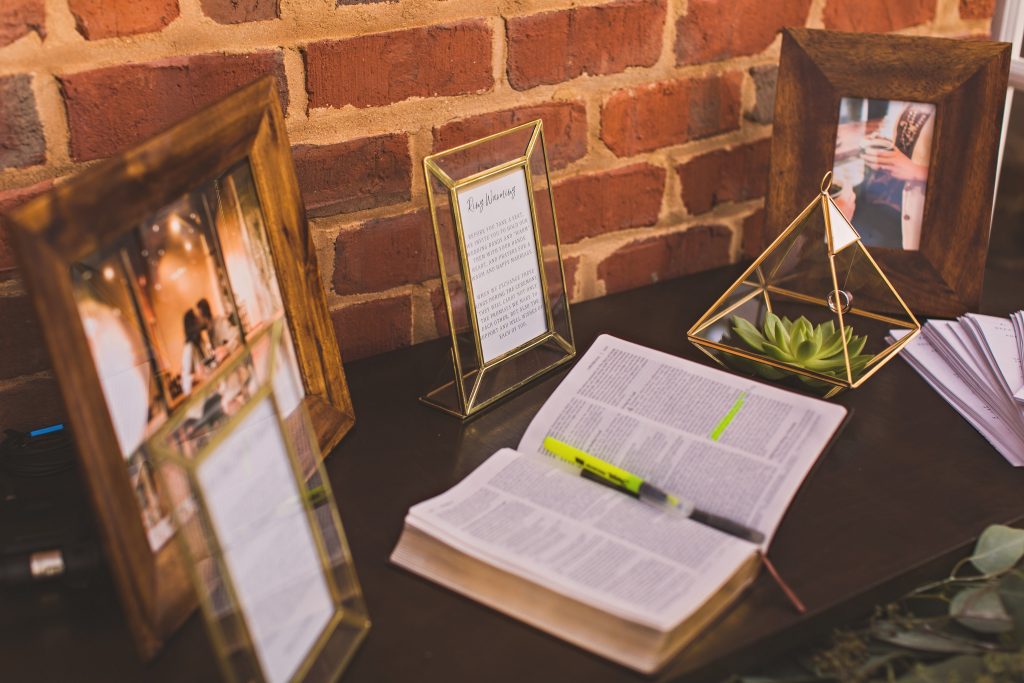 They even had little bags of Starbucks coffee as wedding favors to celebrate their first date.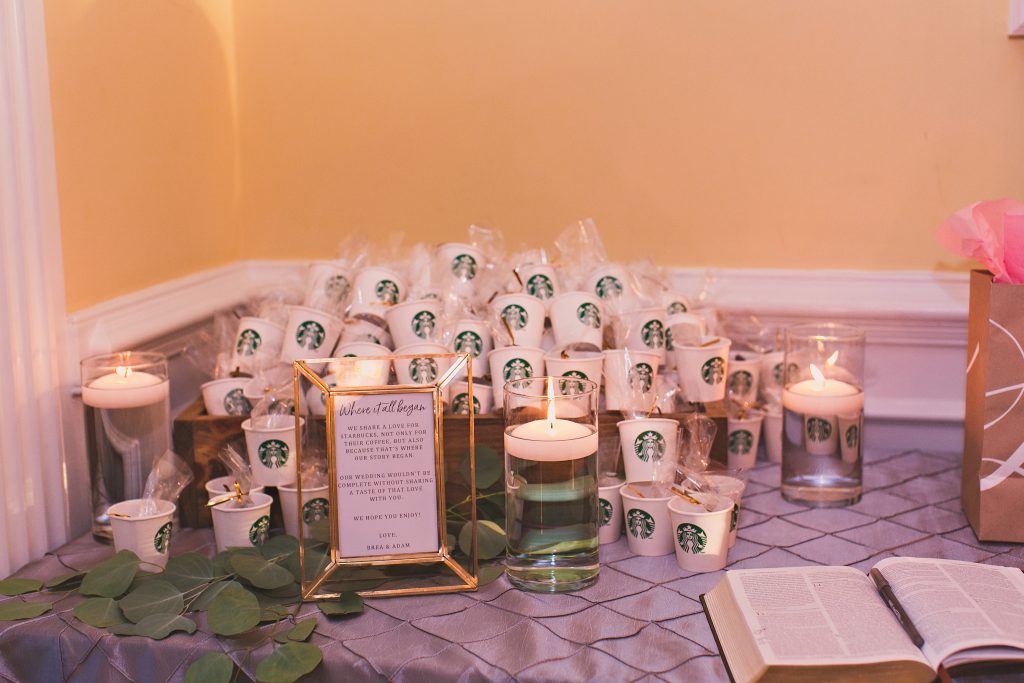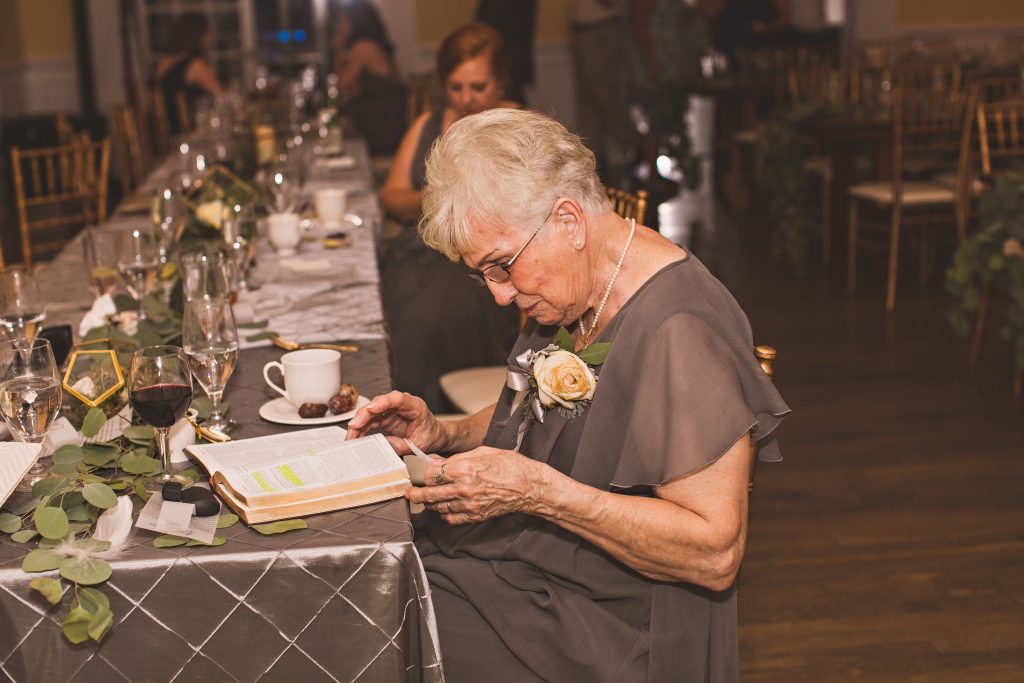 ---
Finally it was time for the big moment. Brea's father walked her down the aisle and guests stood and turned to look at the bride, a few glimpsed back to see the anticipation and excitement on the groom's face as well.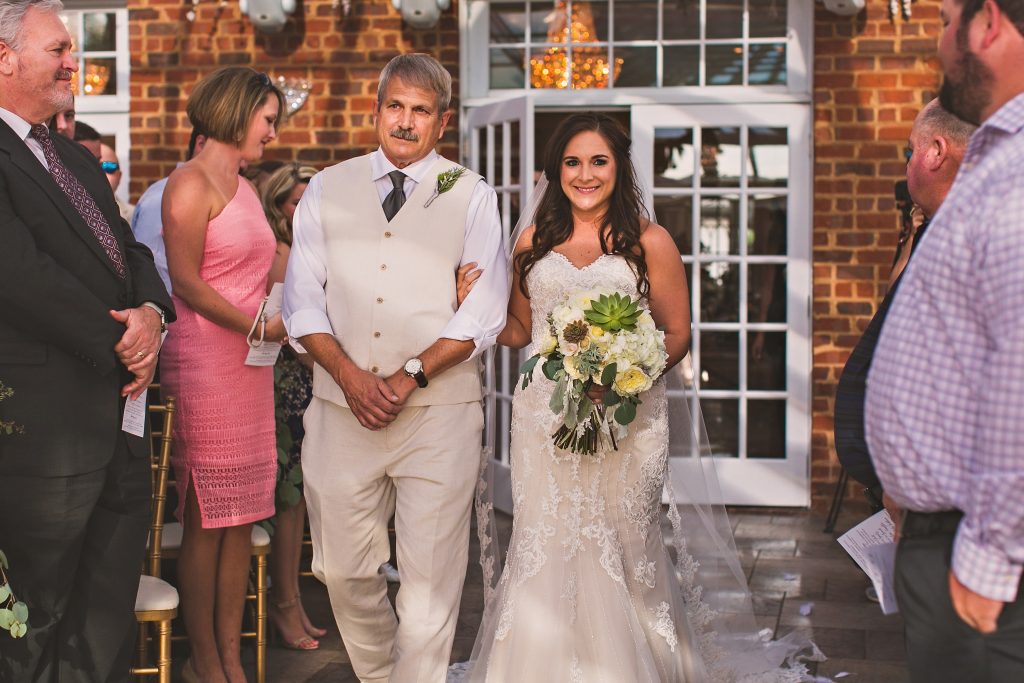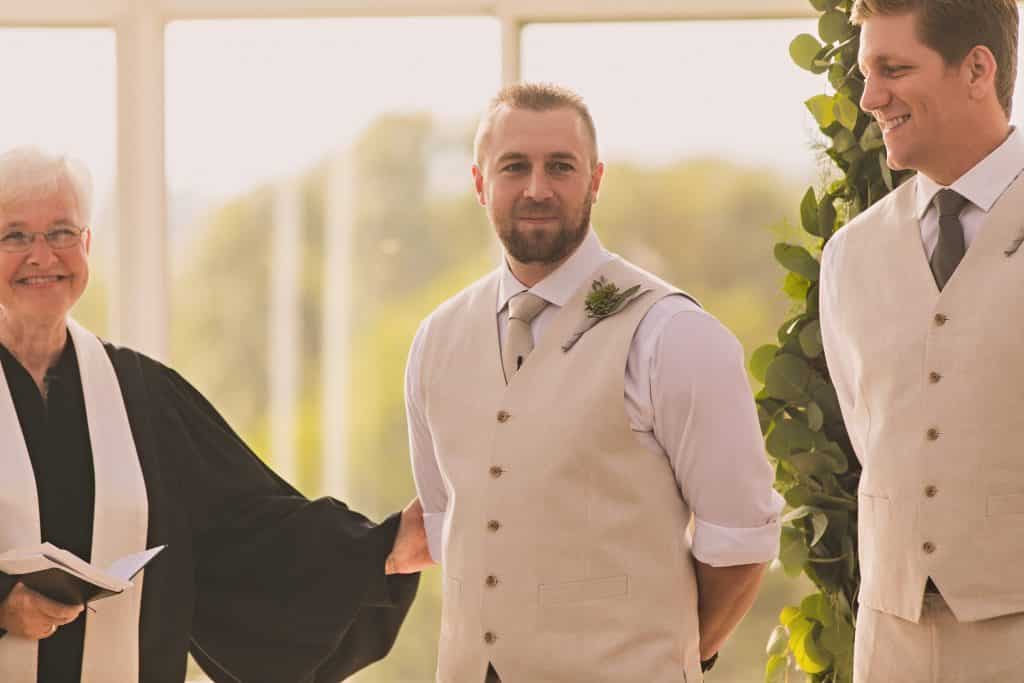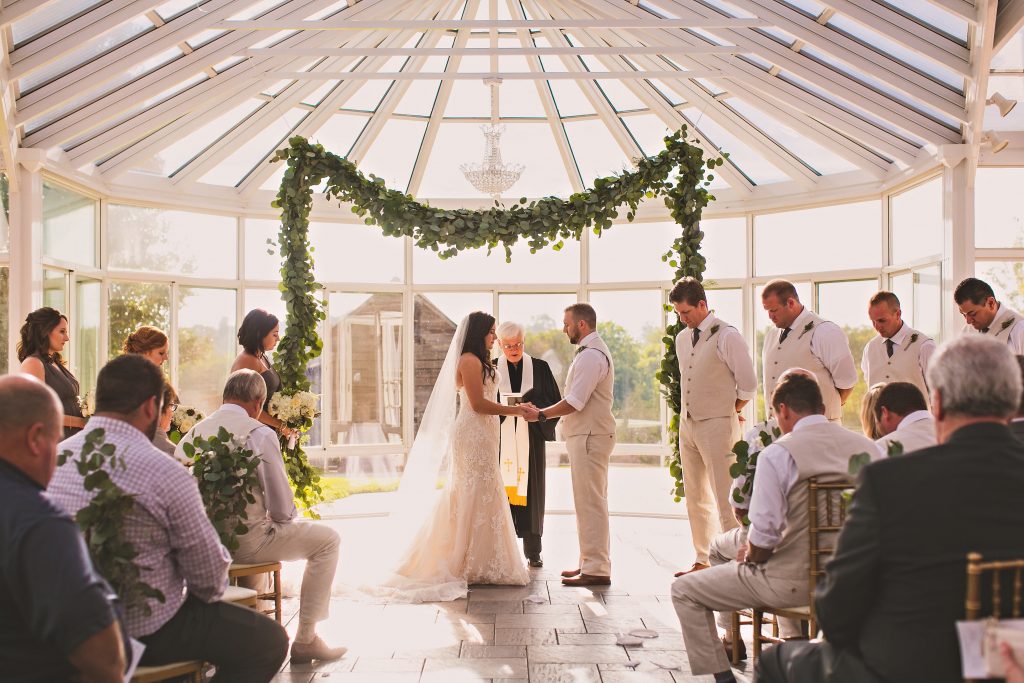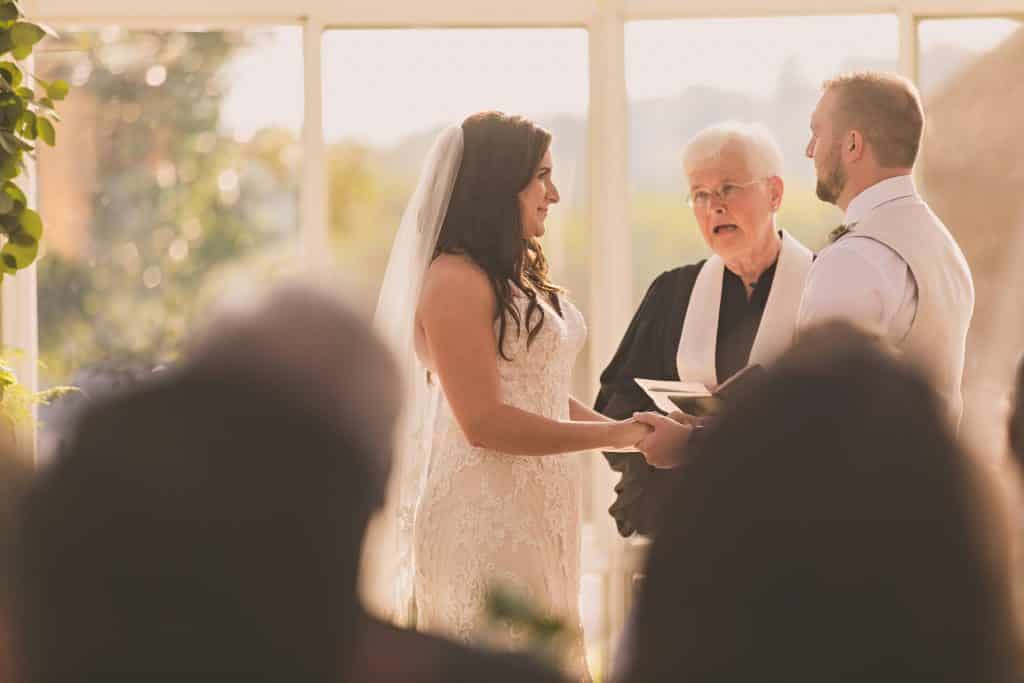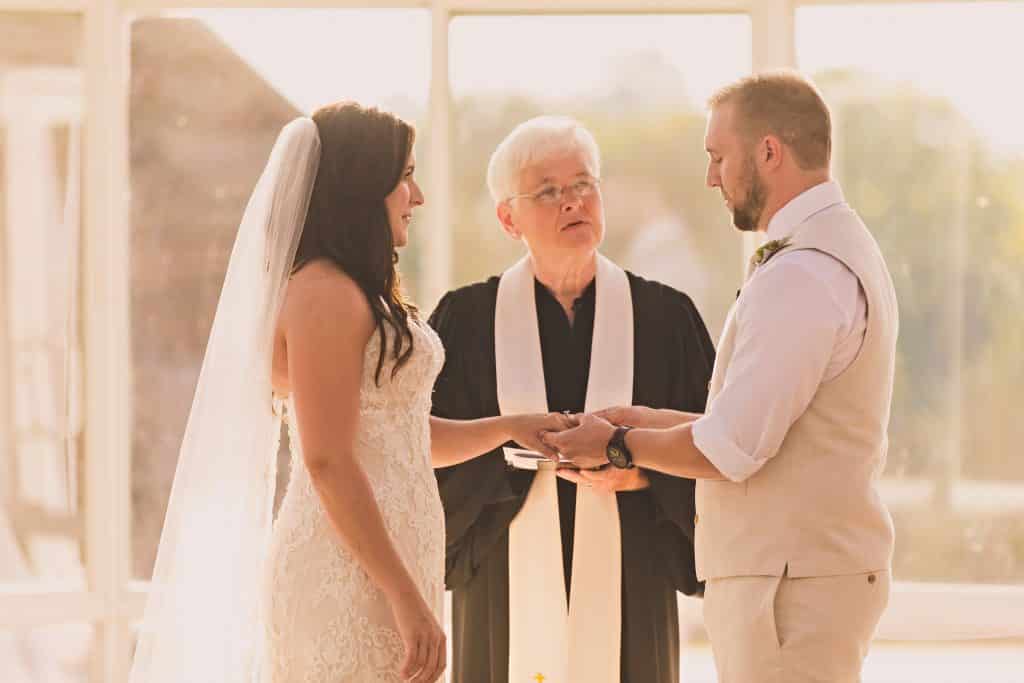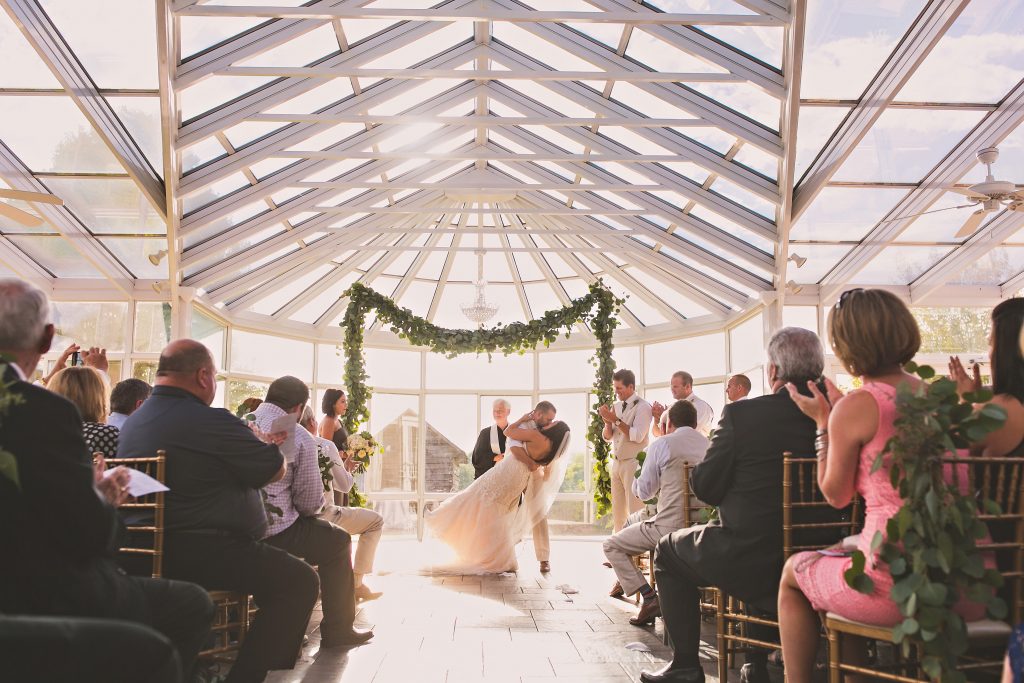 ---
After a beautiful ceremony, the bridal party and immediate family snuck outside for some photos in the receding sunlight.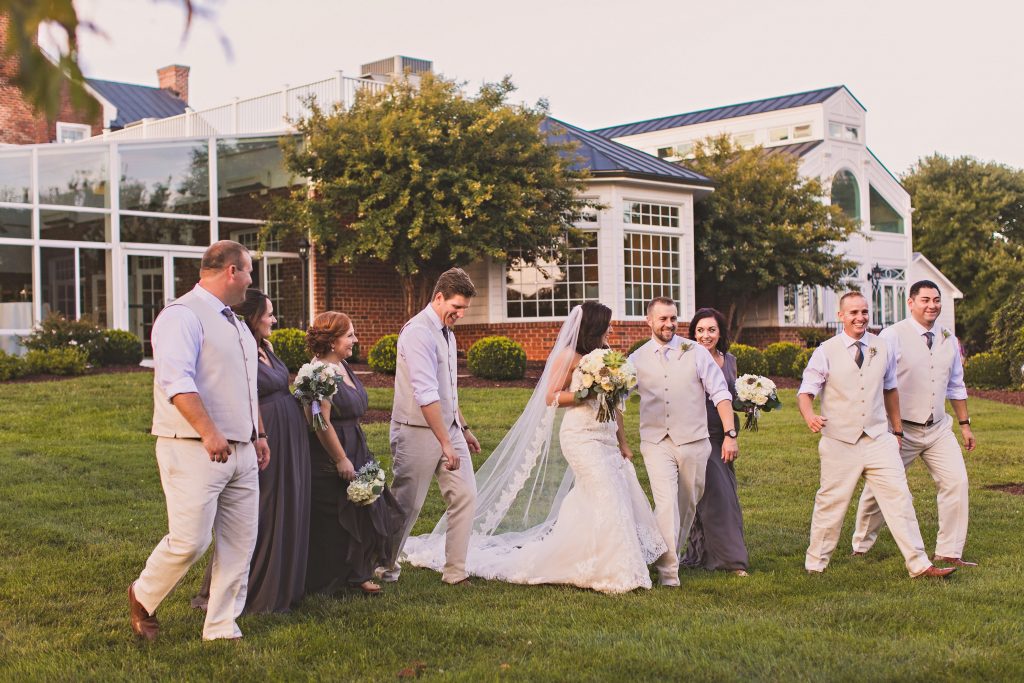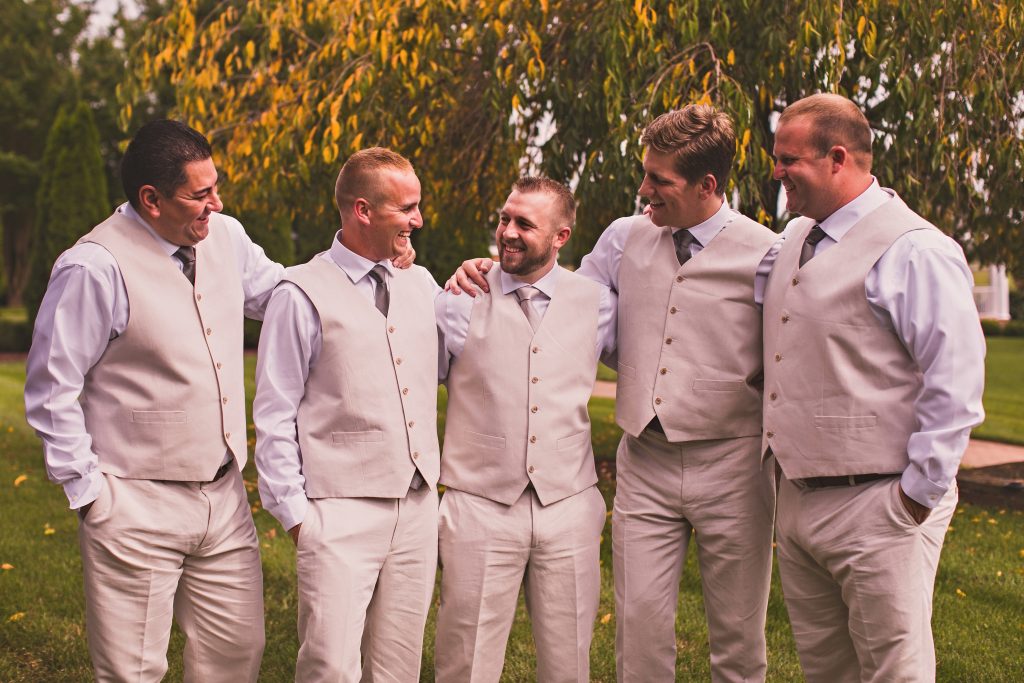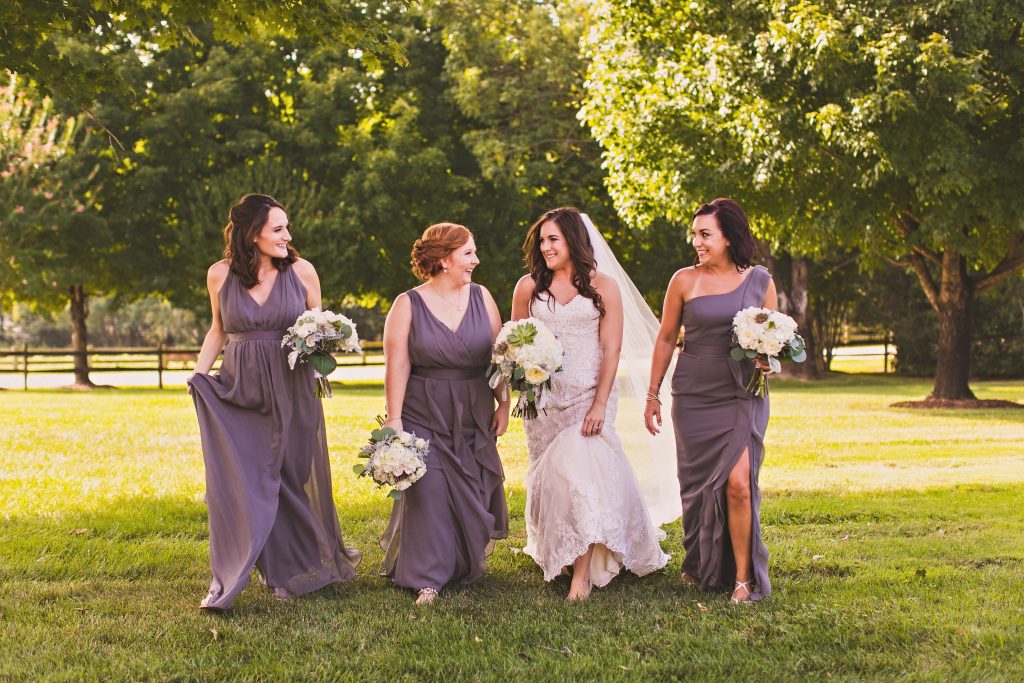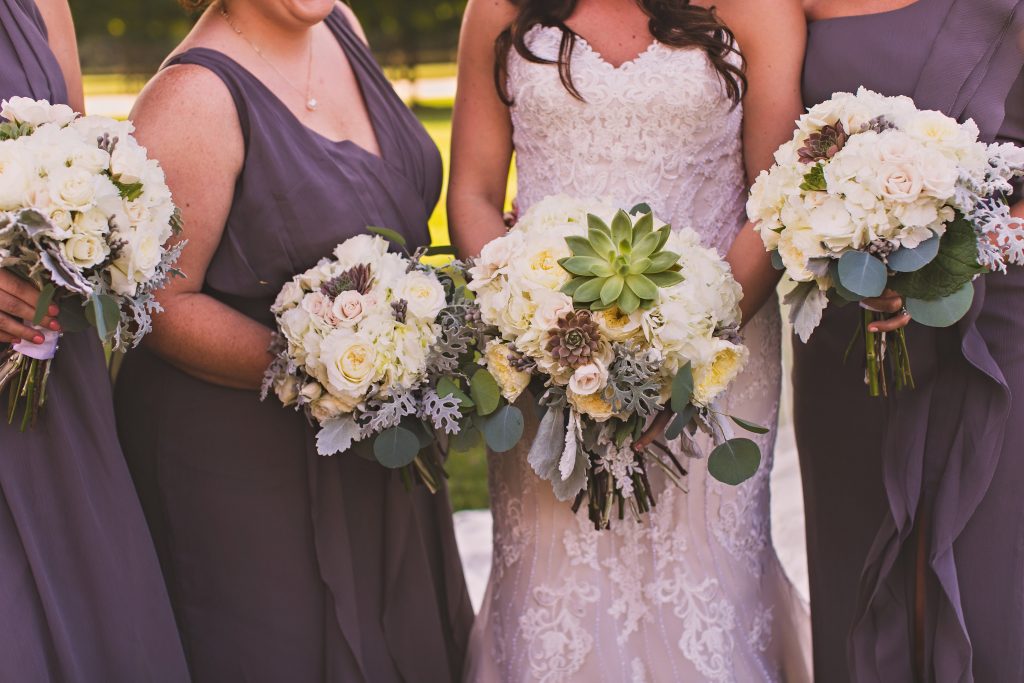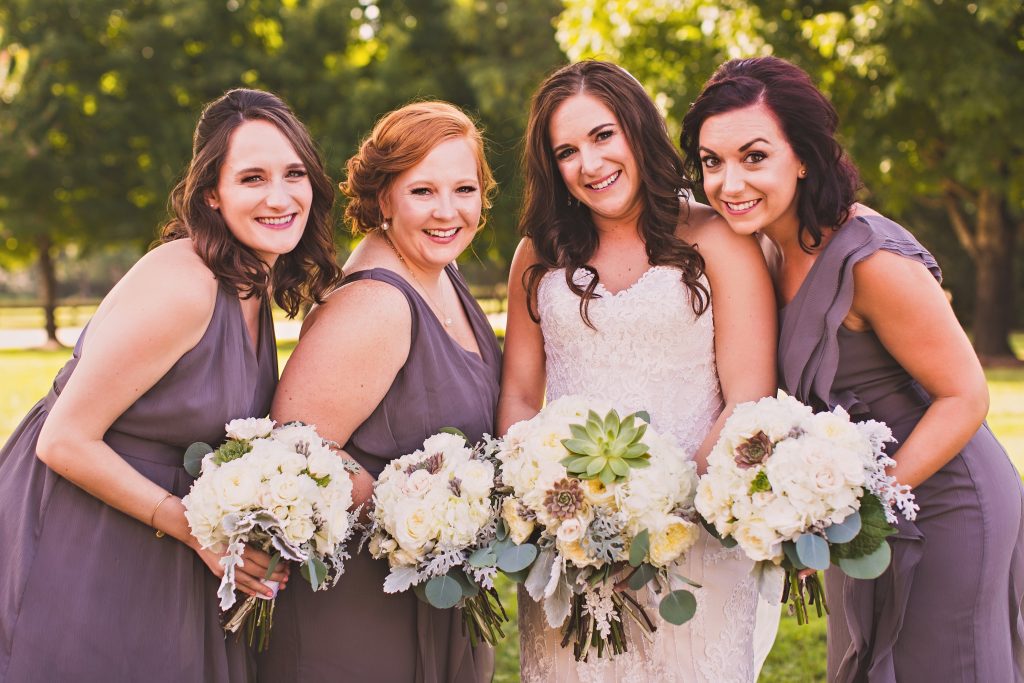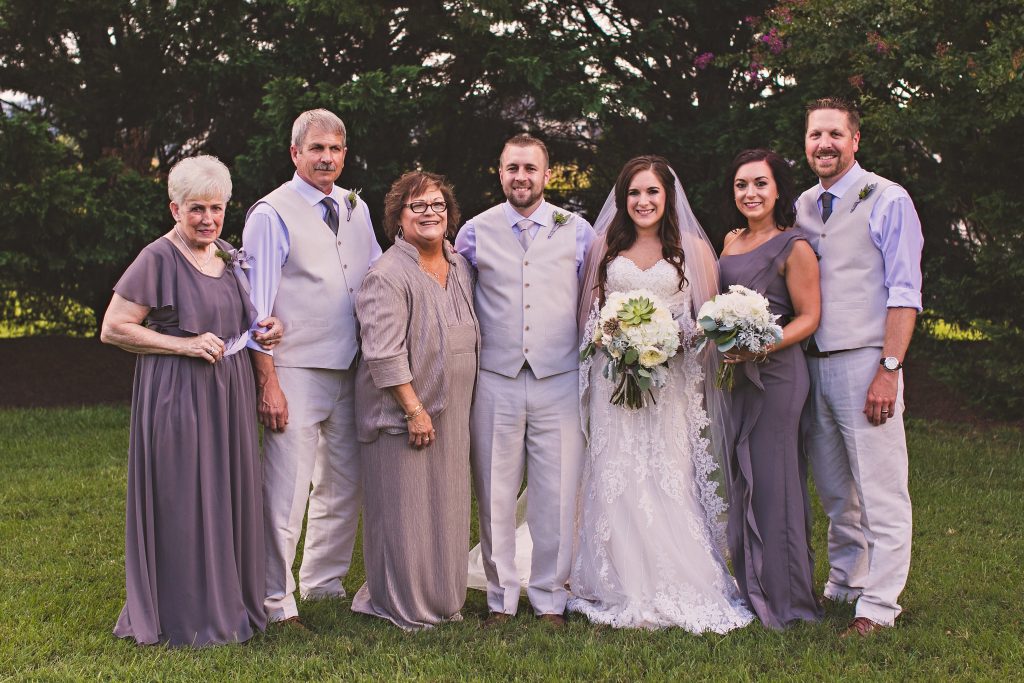 Another wonderfully sweet detail was that Brea asked her grandmother to be their "feather girl" – A thoughtful way to incorporate her entire immediate family into the celebrations of the day.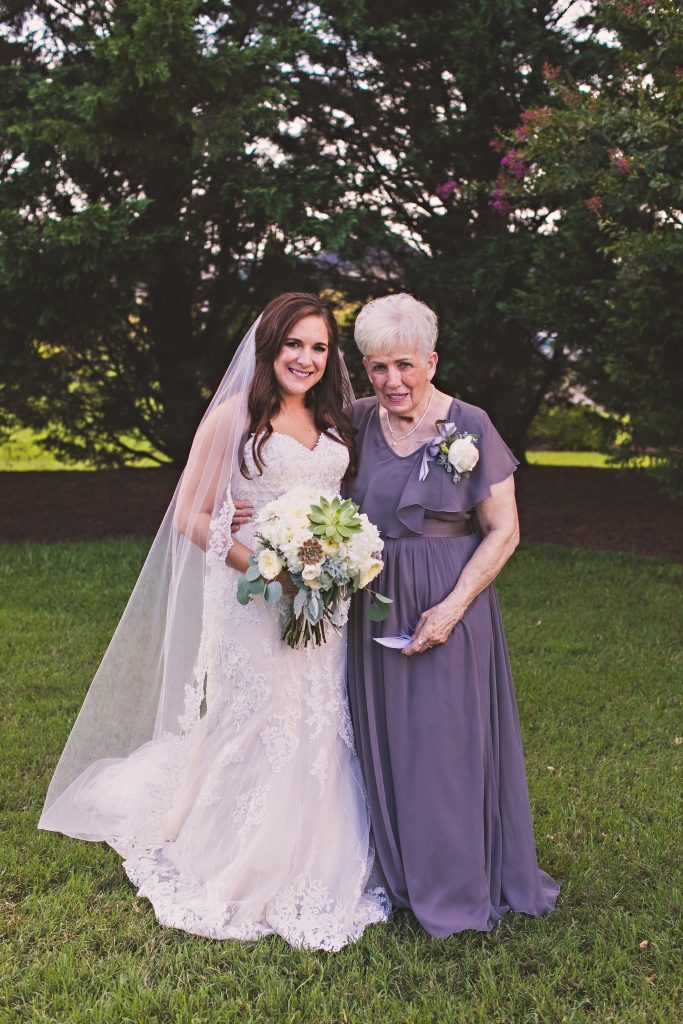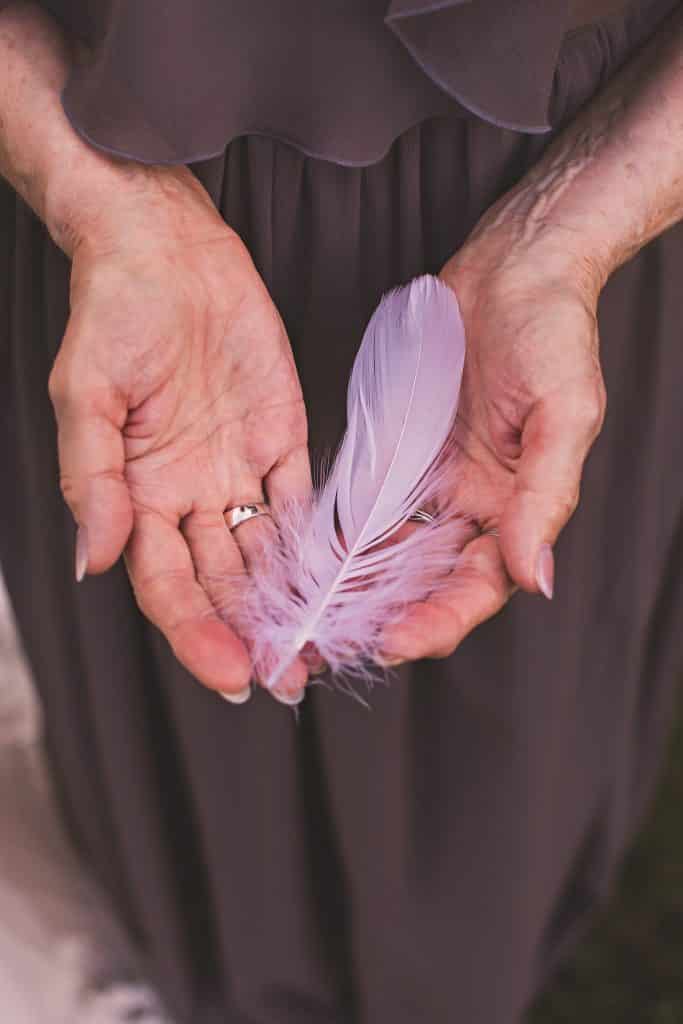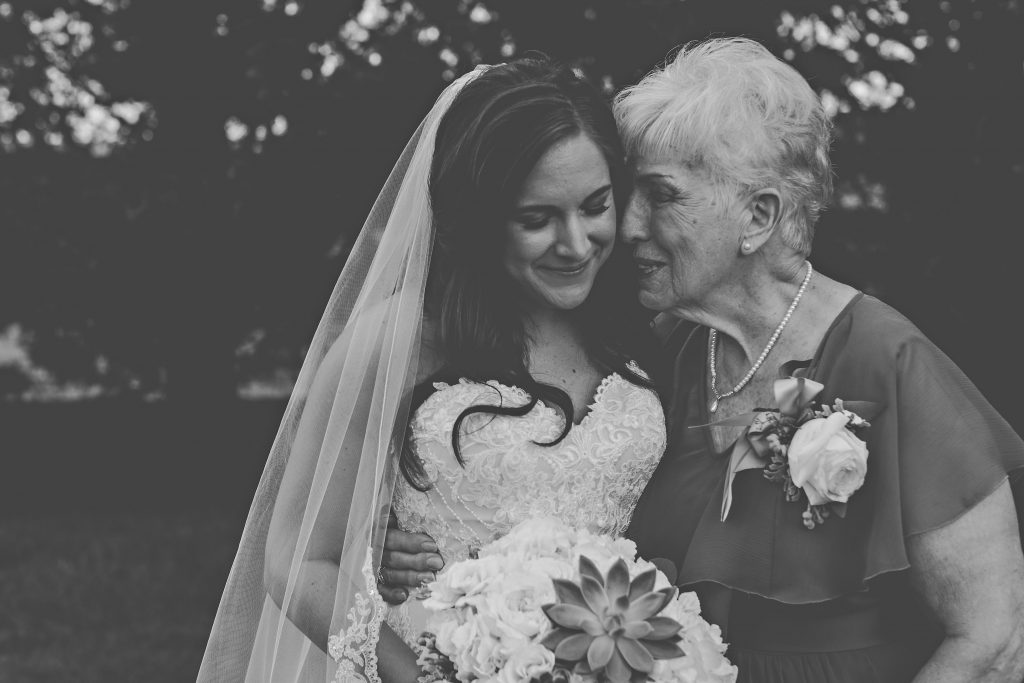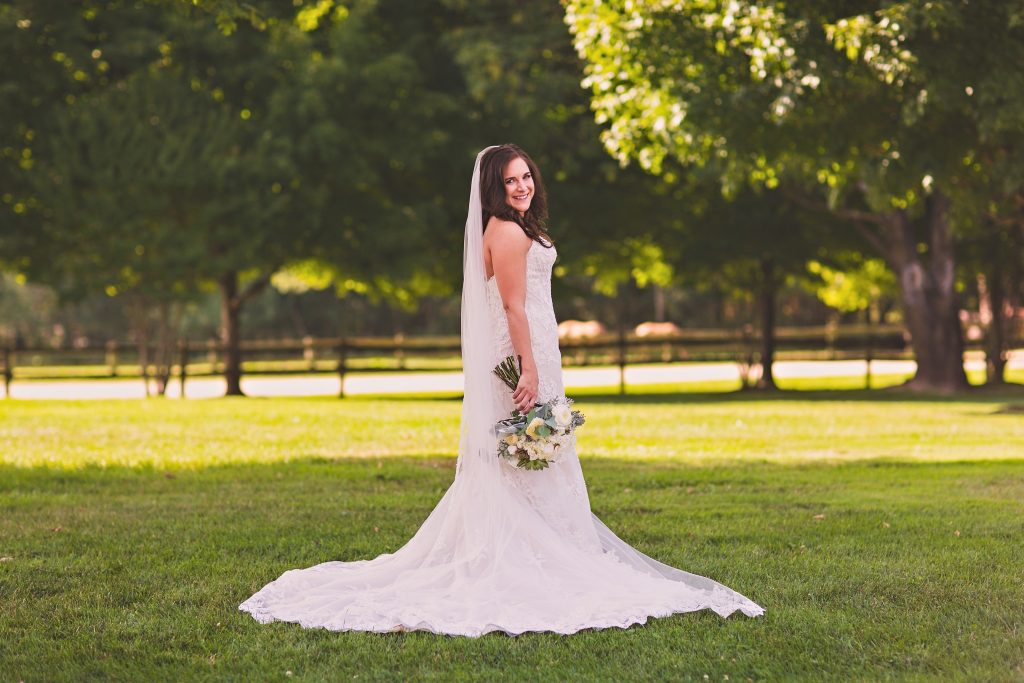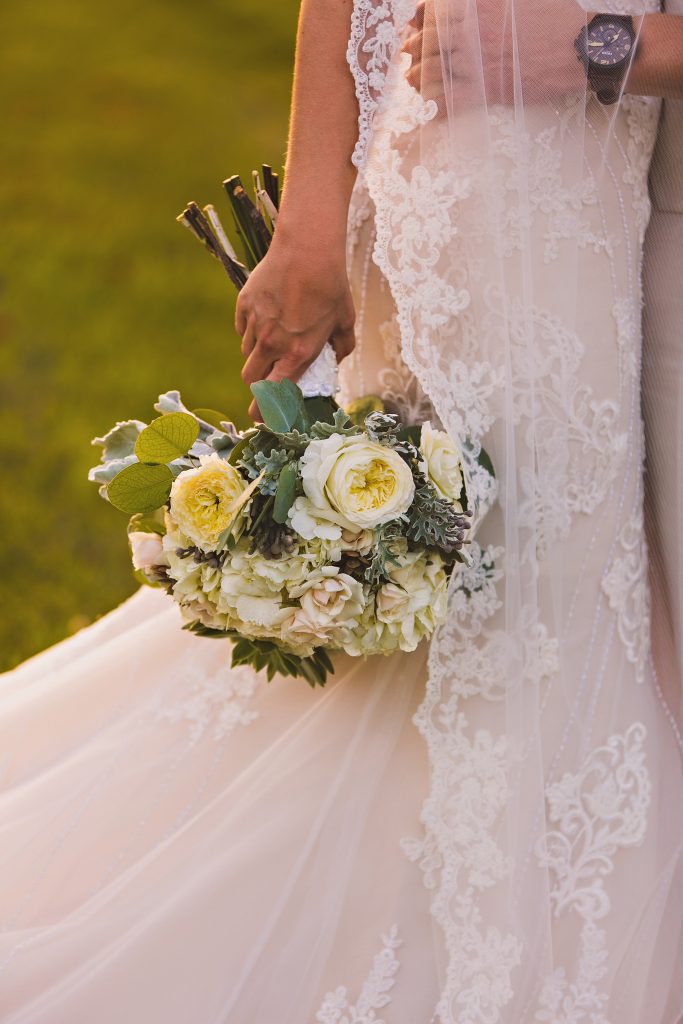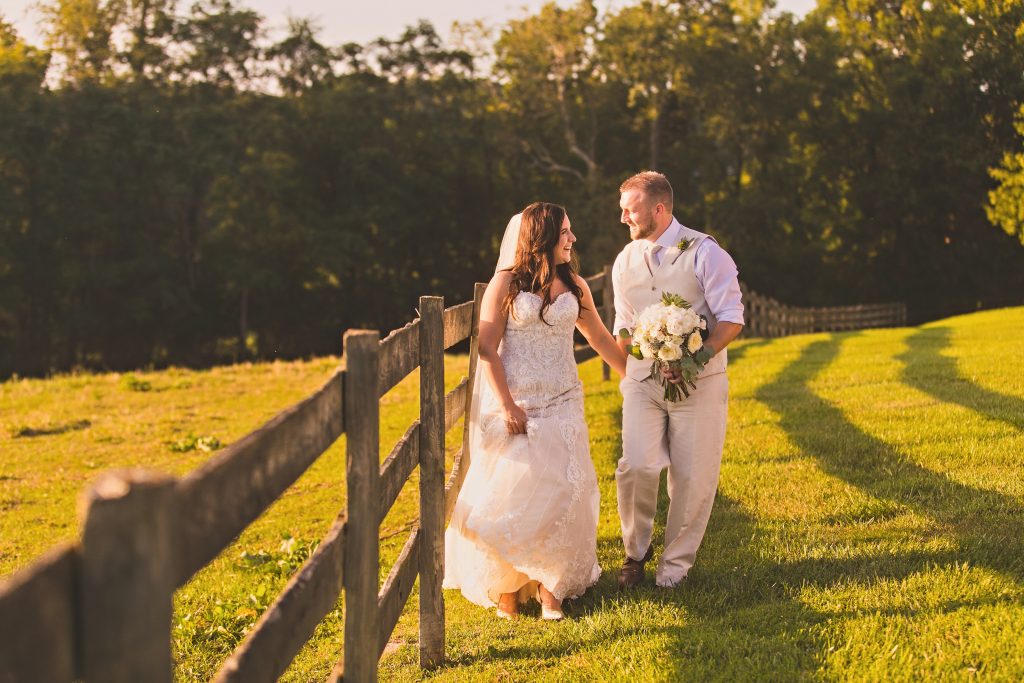 As the last remains of the sun began to sink over the horizon, a warm light filled the grounds of the Estate. These conditions are a wedding photographer's dream, creating the perfect "golden hour" for some final couple's portraits.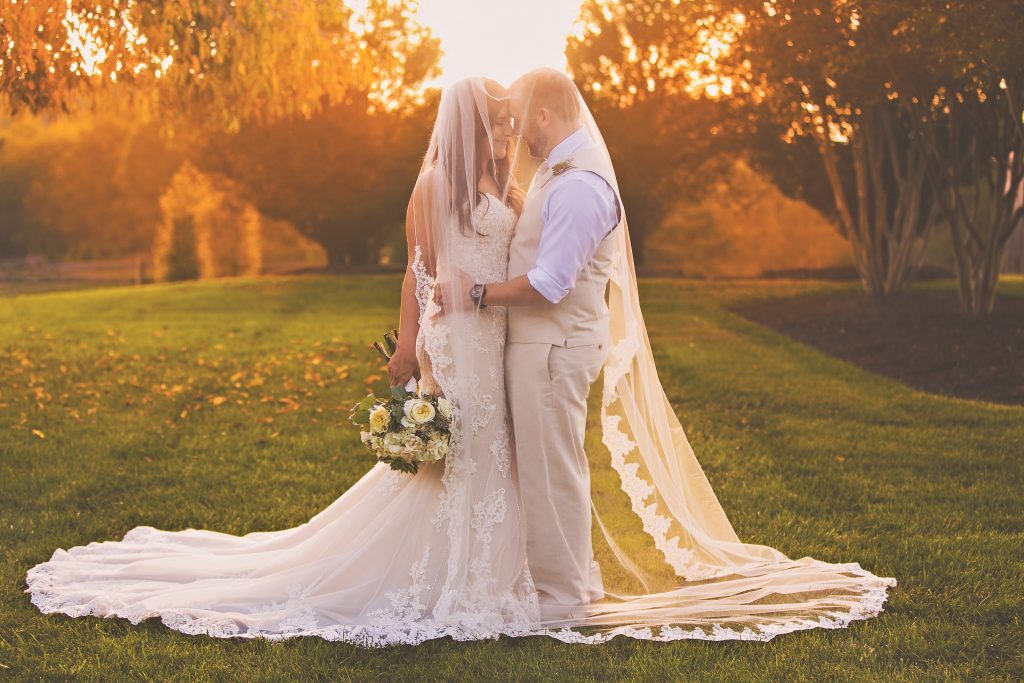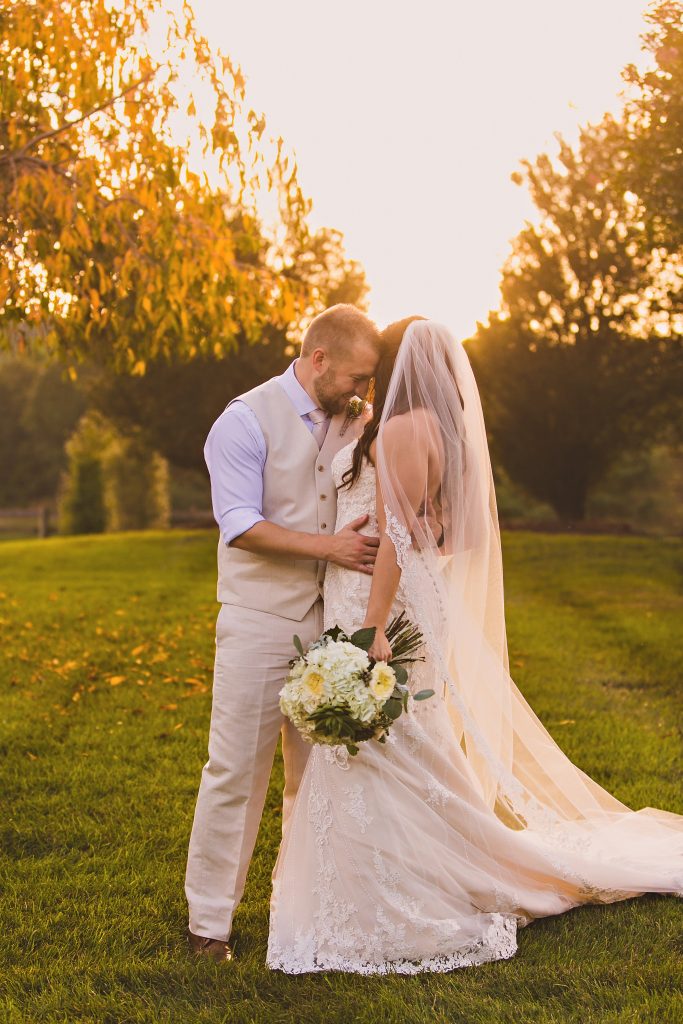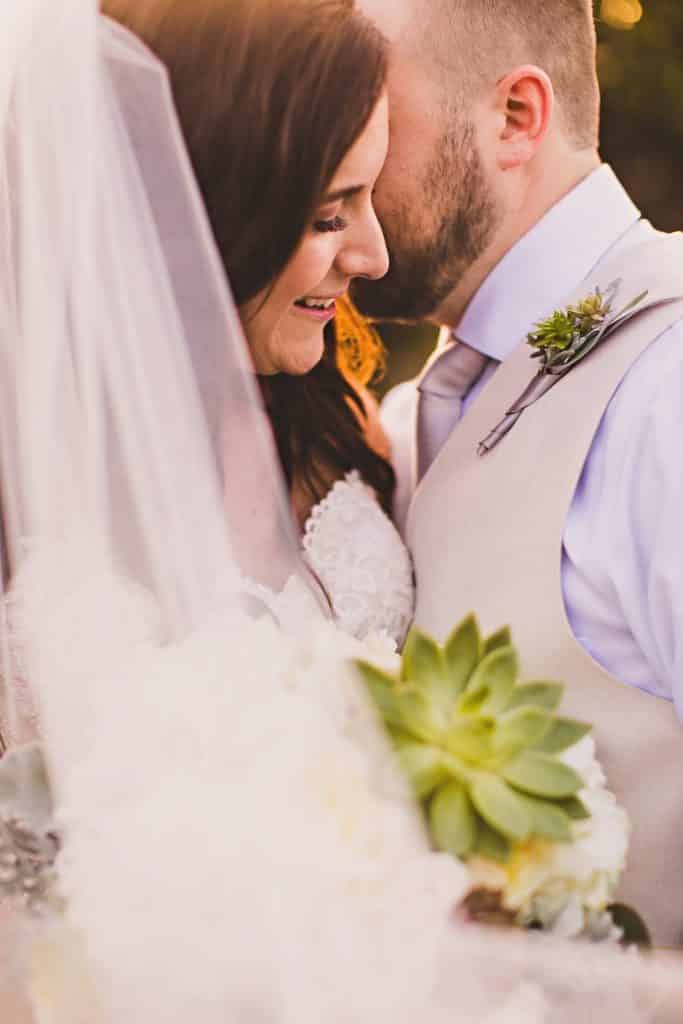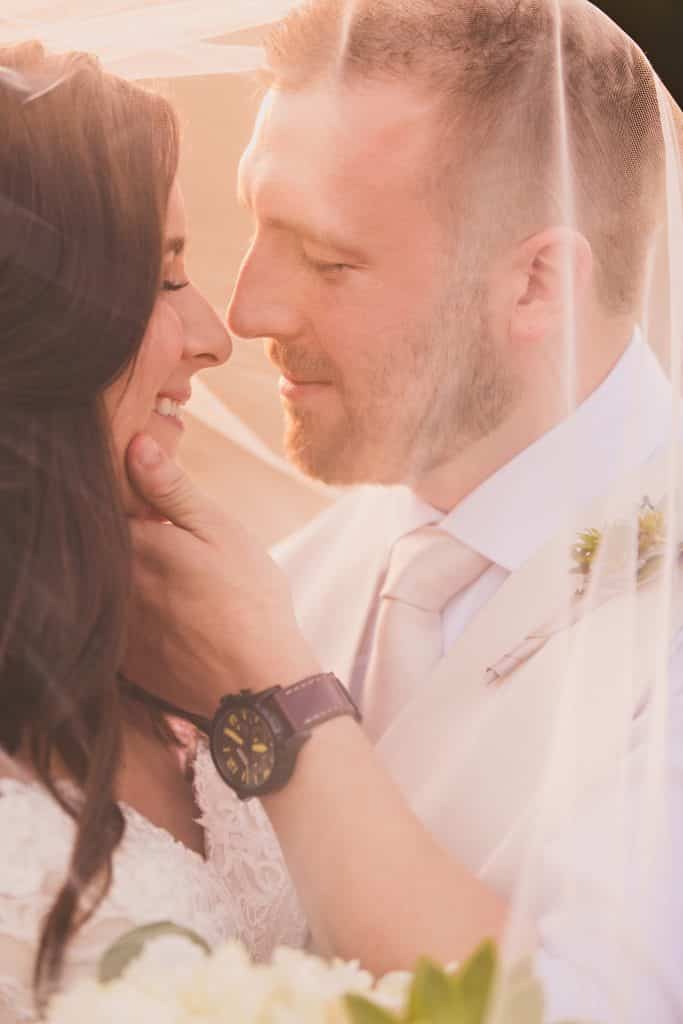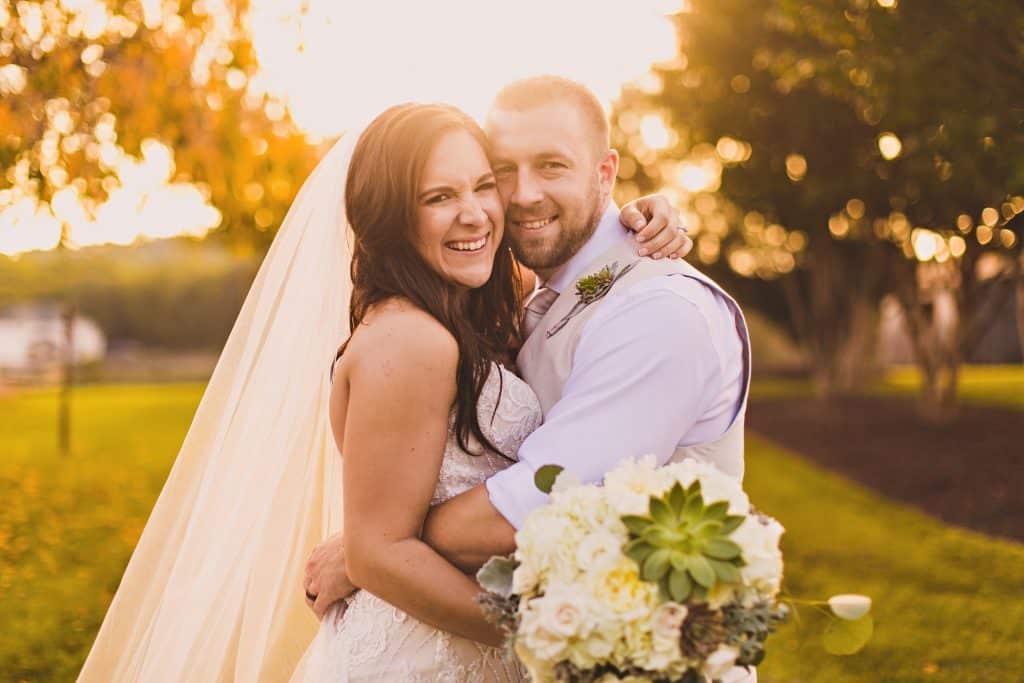 ---
Meanwhile, the party was just getting started inside. Foregoing a traditional website, guests instead enjoyed a selection of mini cheesecakes, donut holes, sweet popcorn, cookies, and more!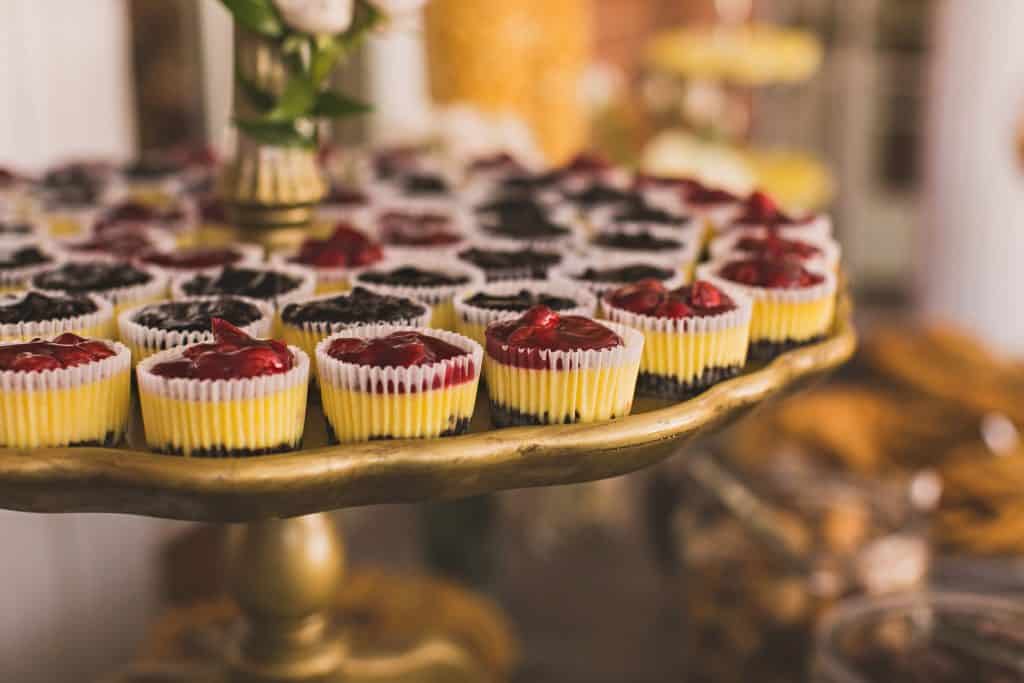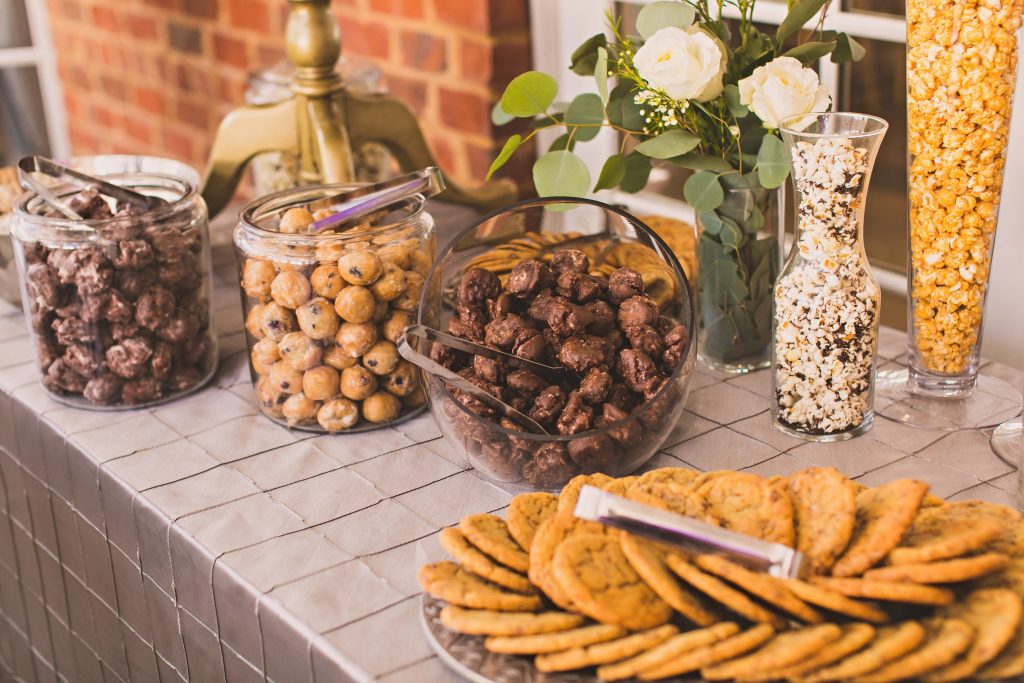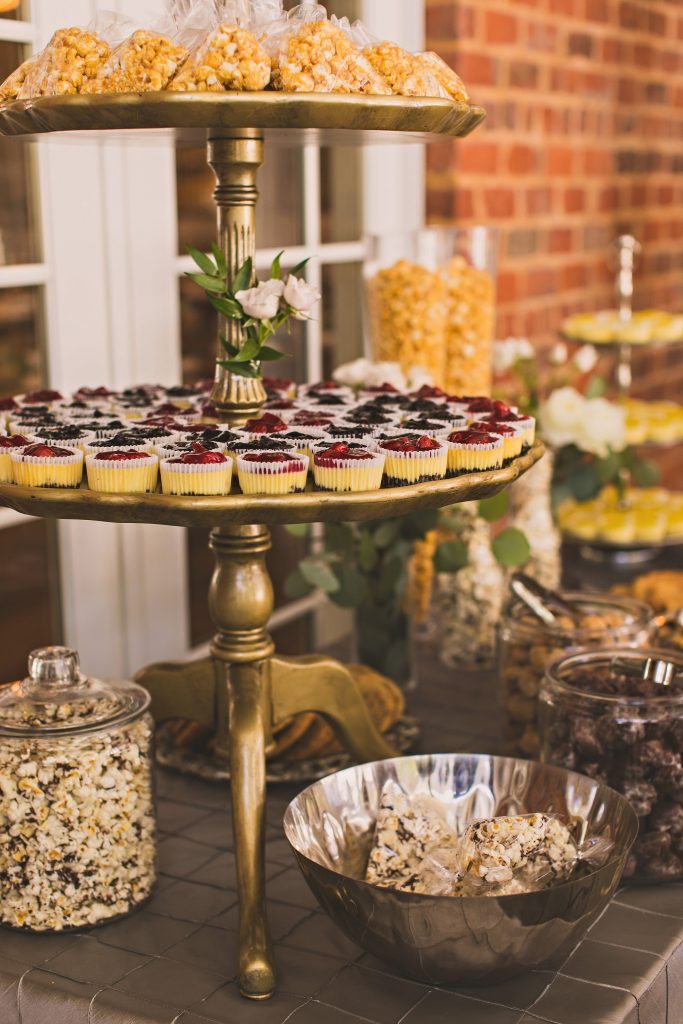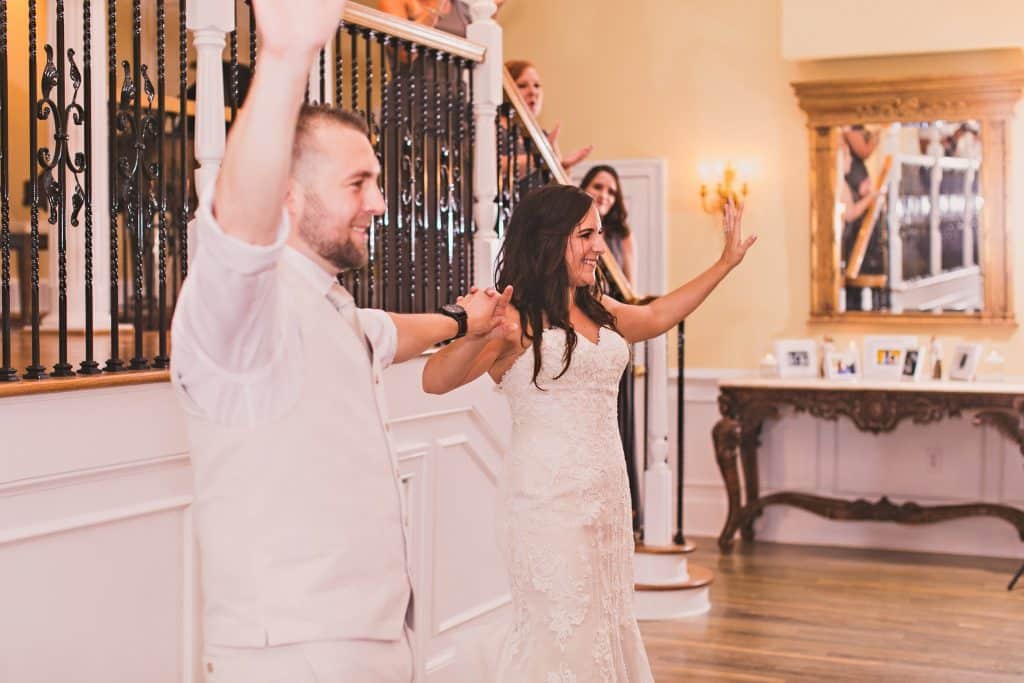 After dinner, the toasts from family members and friends brought smiles, laughter, and tears.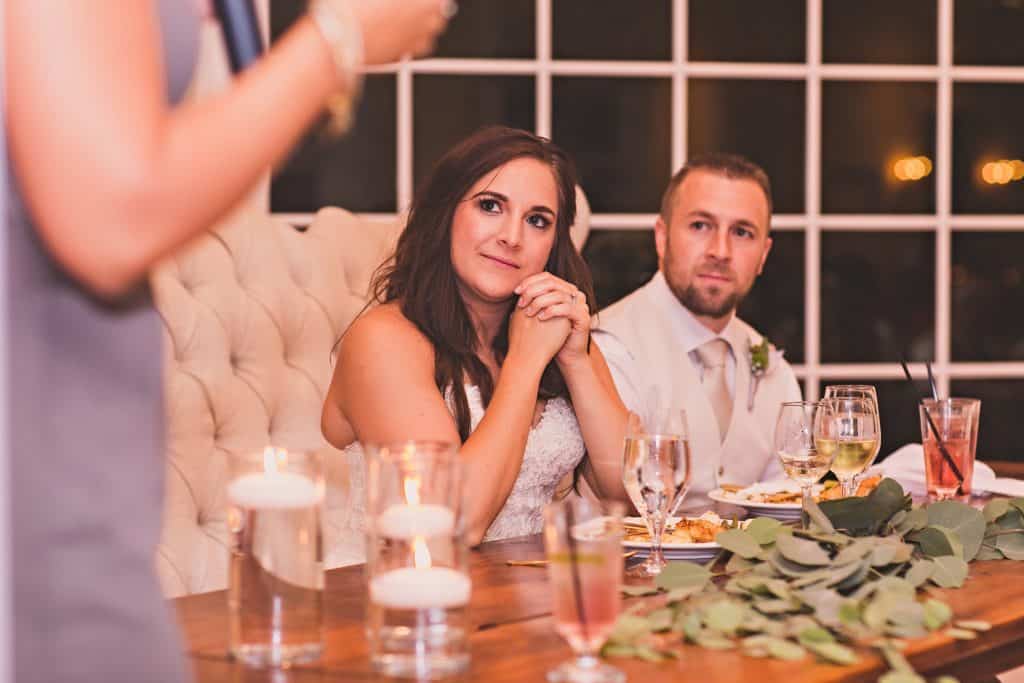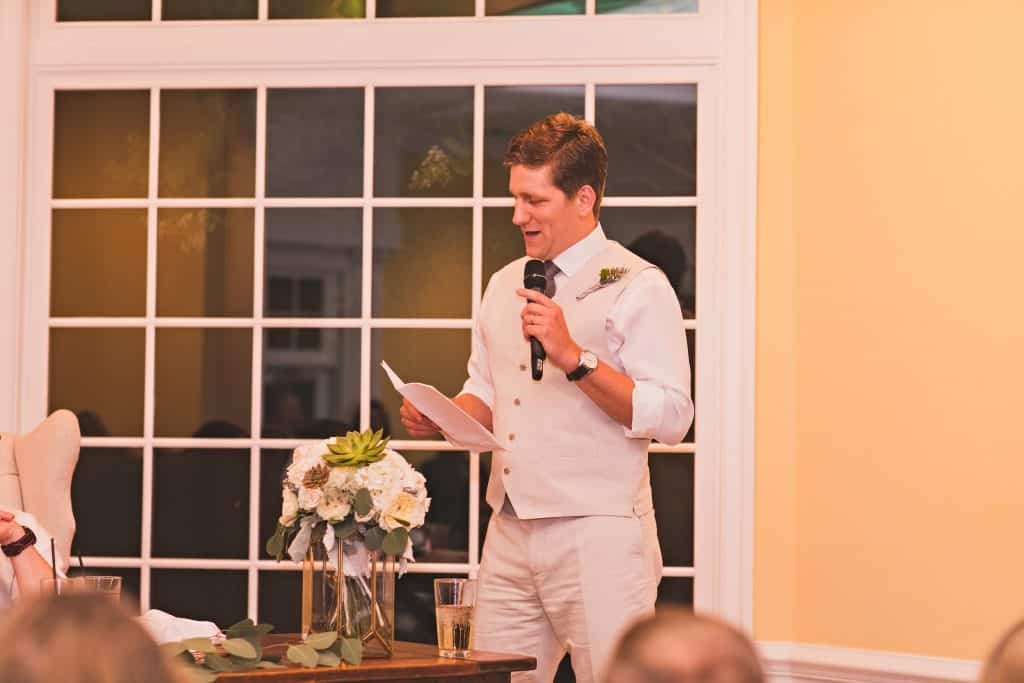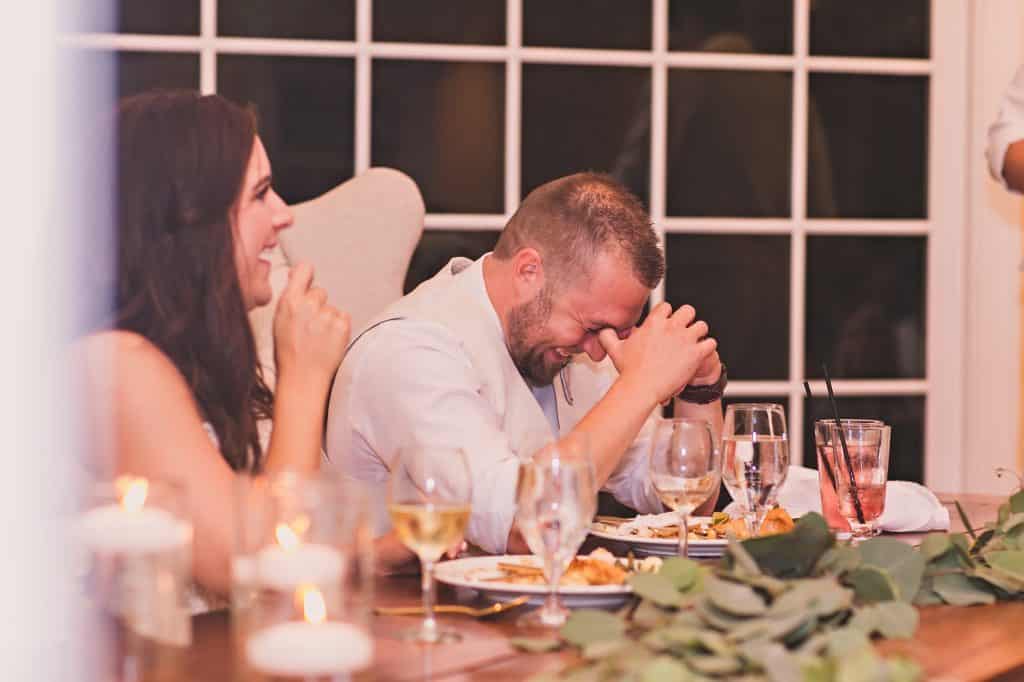 And eventually the night's celebration gave way into dancing, revelry, and downright silliness!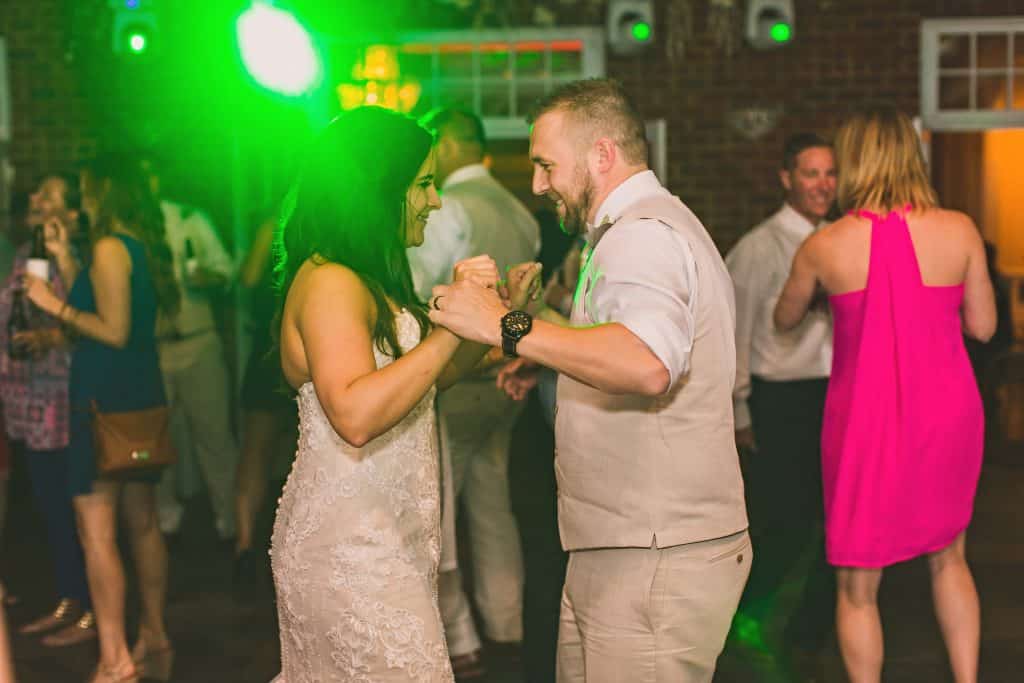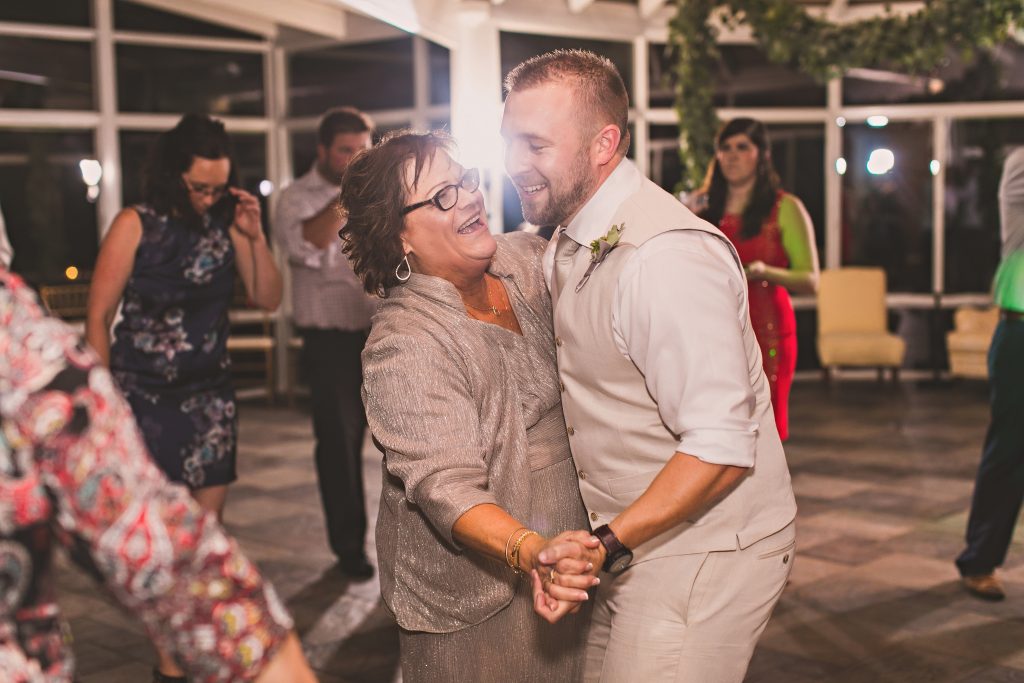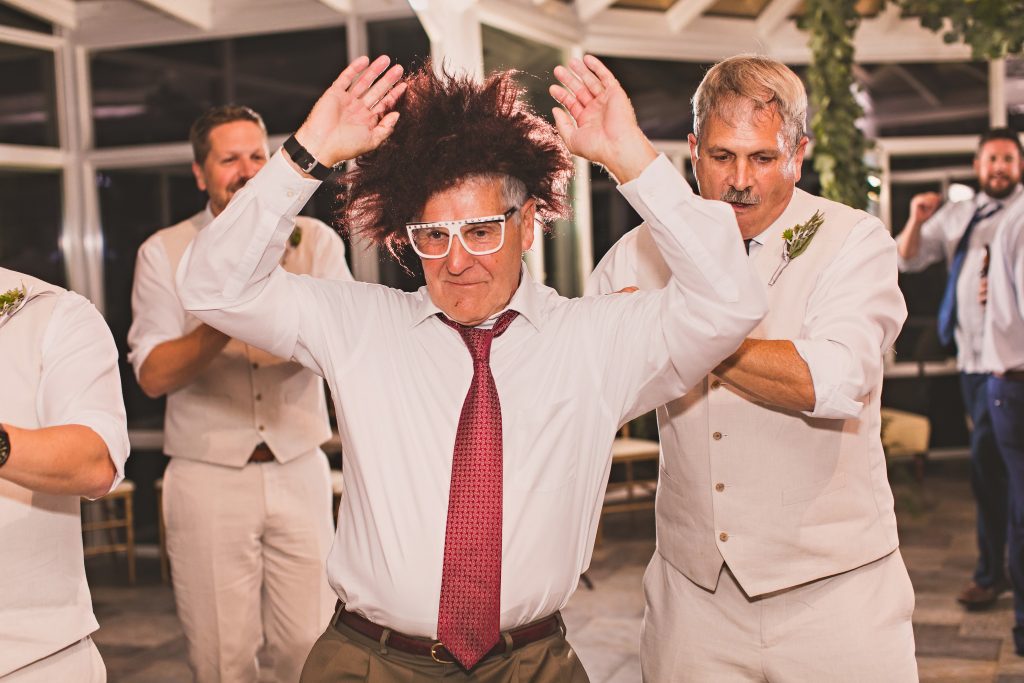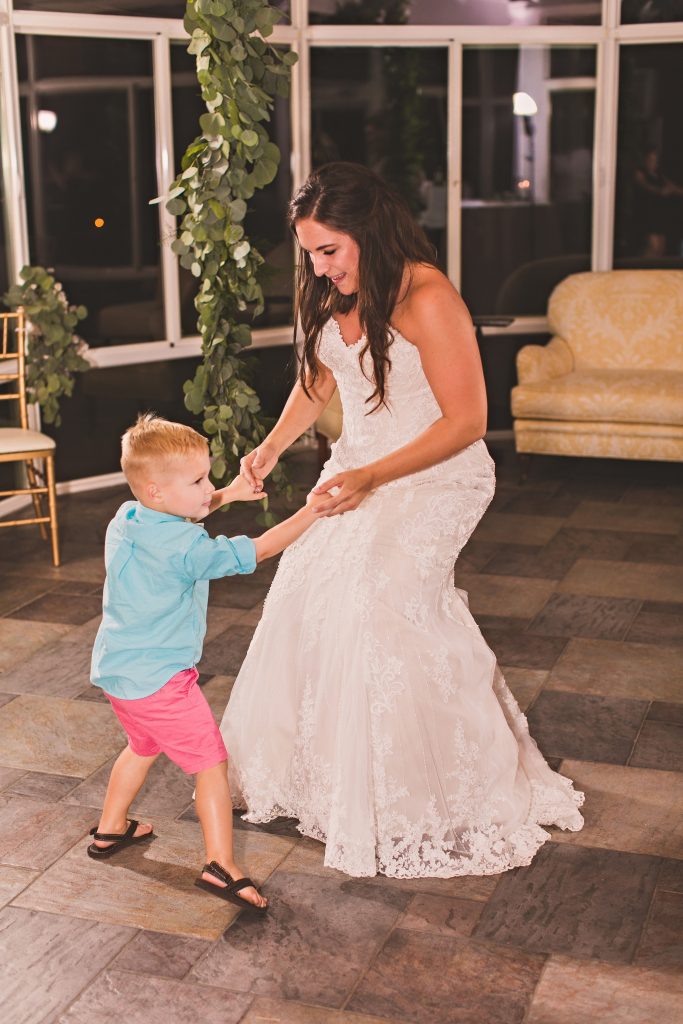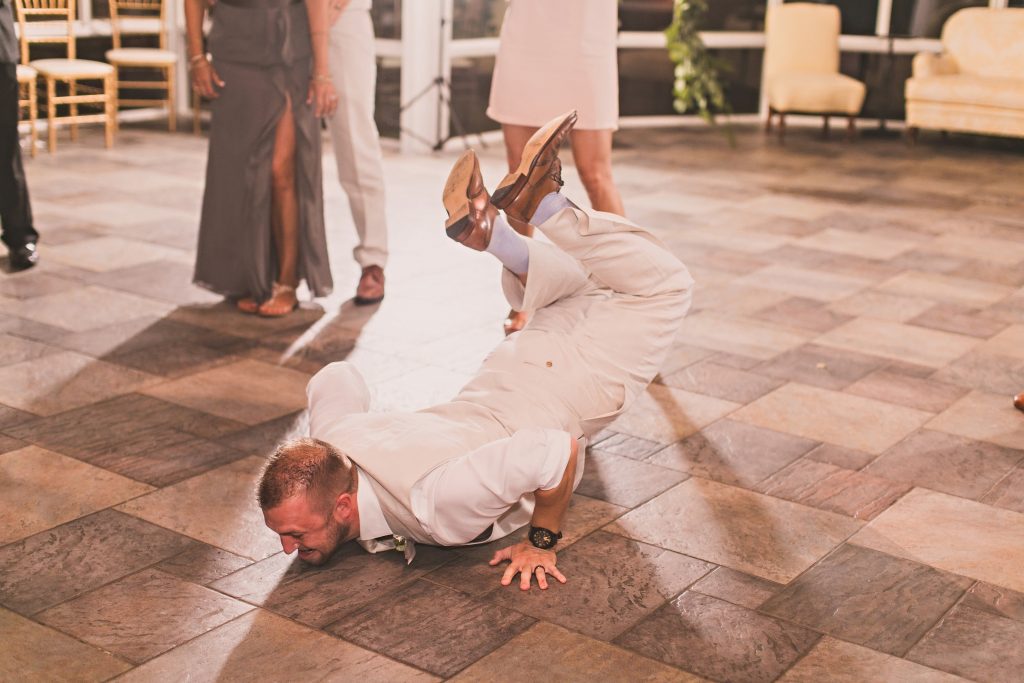 After a long, sweet day, the bride and groom exited the party surrounded by sparklers and loved ones, wishing them well.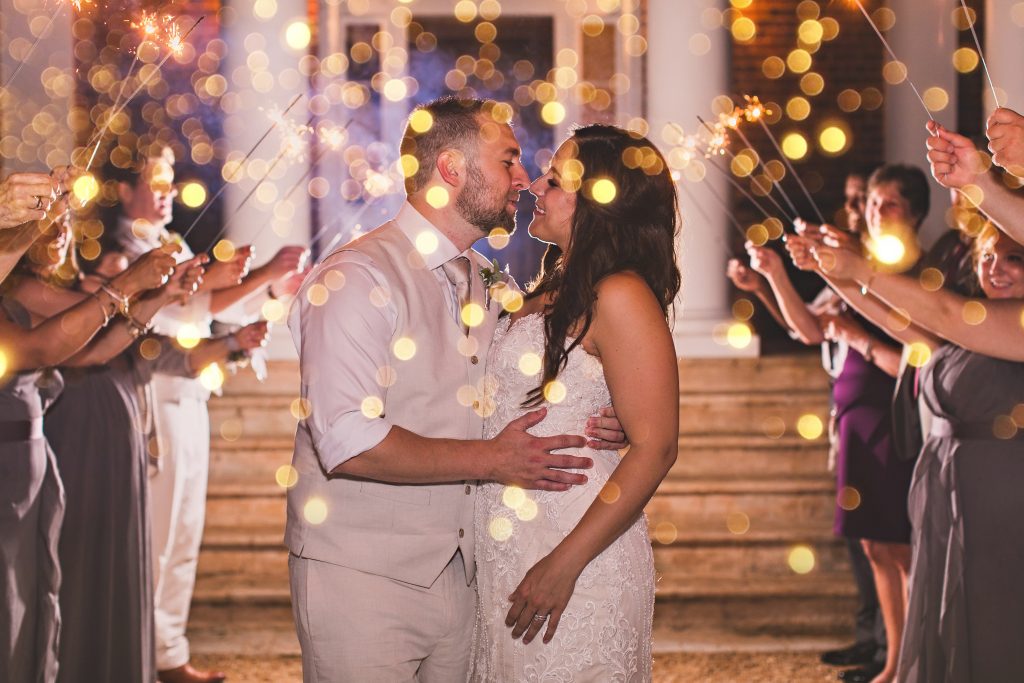 Congratulations, Mr. & Mrs. Leffell! It was an honor to be a part of your special day. (You could say that we #leffellinlove with it!)
From all of us at Entwined Events, we wish you countless years of joy, laughter, and love!
---

Click here to inquire with Entwined Events.
Venue – West Manor Estate
Planning/Setup – Entwined Events
Catering – Entwined Events
DJ – Entwined Events
Florals – Bella Rose Floral & Designs
Photography – Megan Vaughan Photography