Black and white. The contrast between the two is drastic. However, there was nothing contrasting when it came to Kim and Terry. Their perfect wedding featured a gorgeous black and white theme with compelling accents of crimson and barossa. Both their ceremony and reception took place at the timeless and distinguished West Manor Estate where they celebrated the beginning of a new life together. Let's take a look at these wonderful and dramatic photos that chronicle Kim and Terry's special day, courtesy of Laura Bryan Photography.
---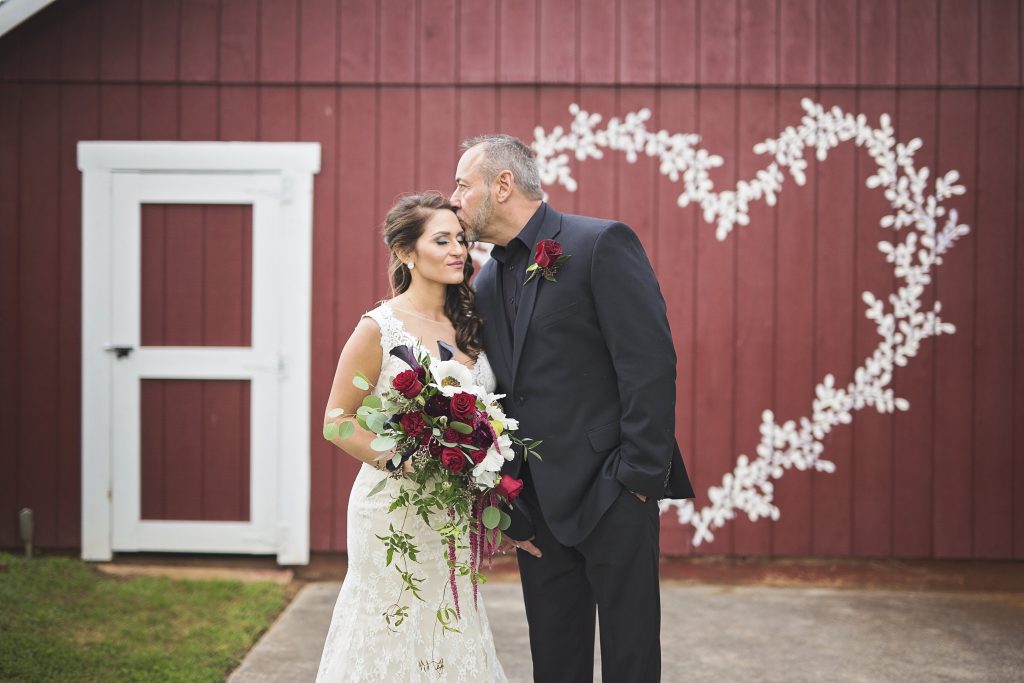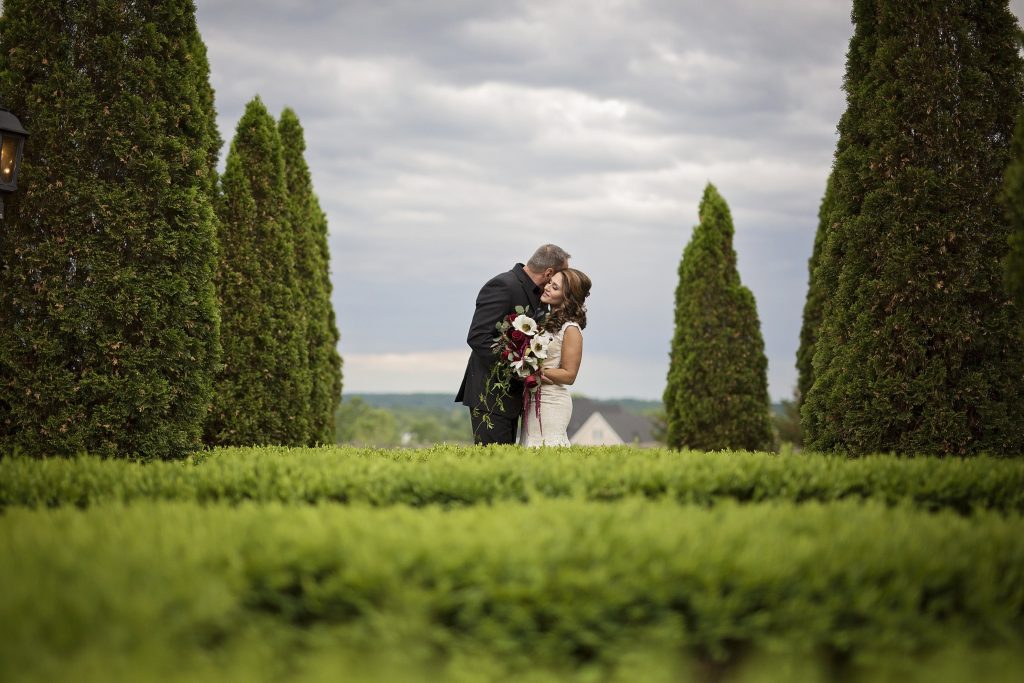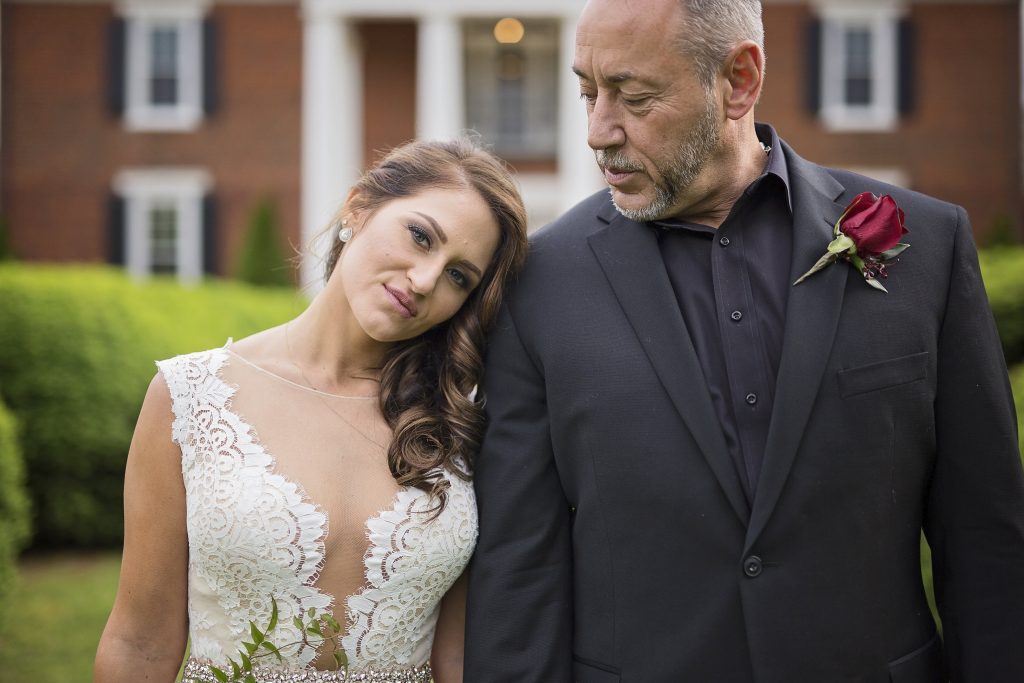 ---
Kim and her bridesmaids start off the morning by getting ready together in West Manor's luxurious bridal suite. In Your Face Makeup Art spent hours with these girls perfecting their look and ensuring that Kim was ready for her special day! Don't they look beautiful?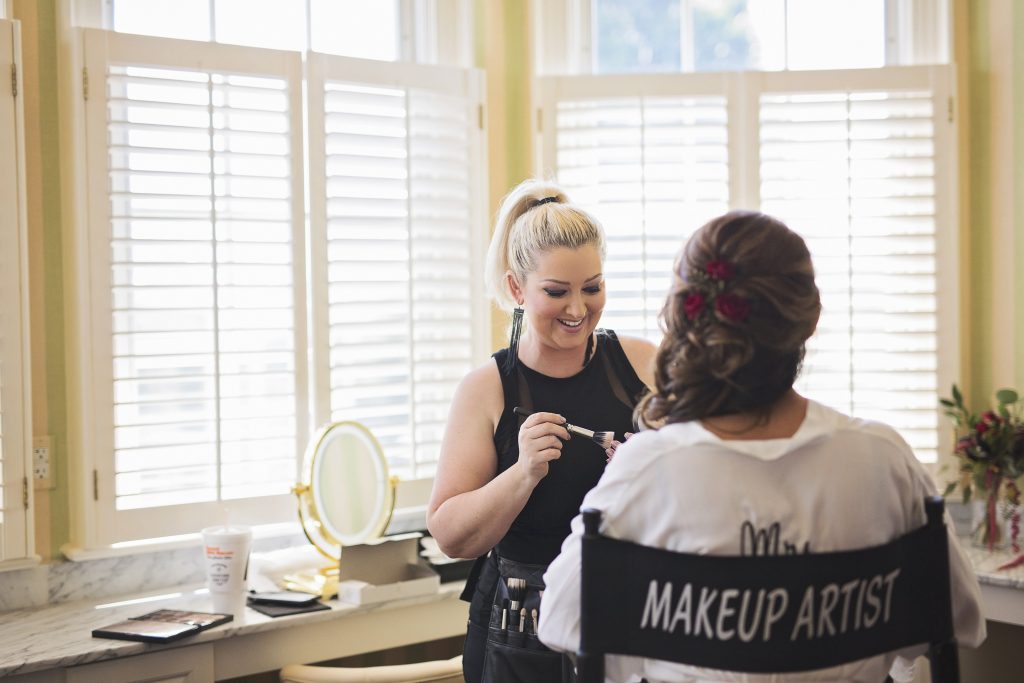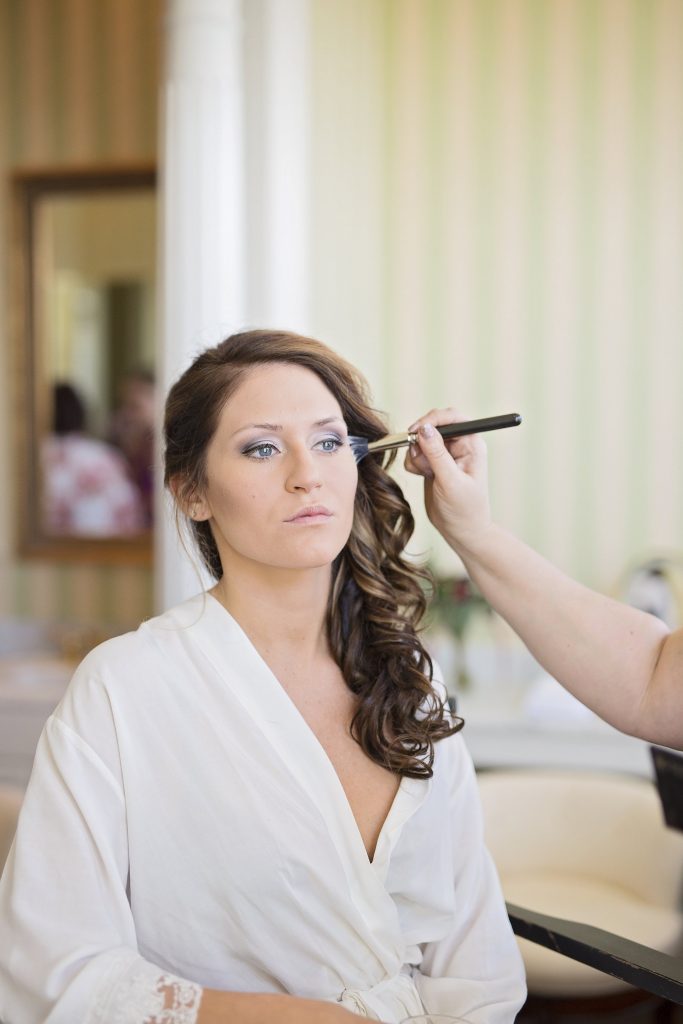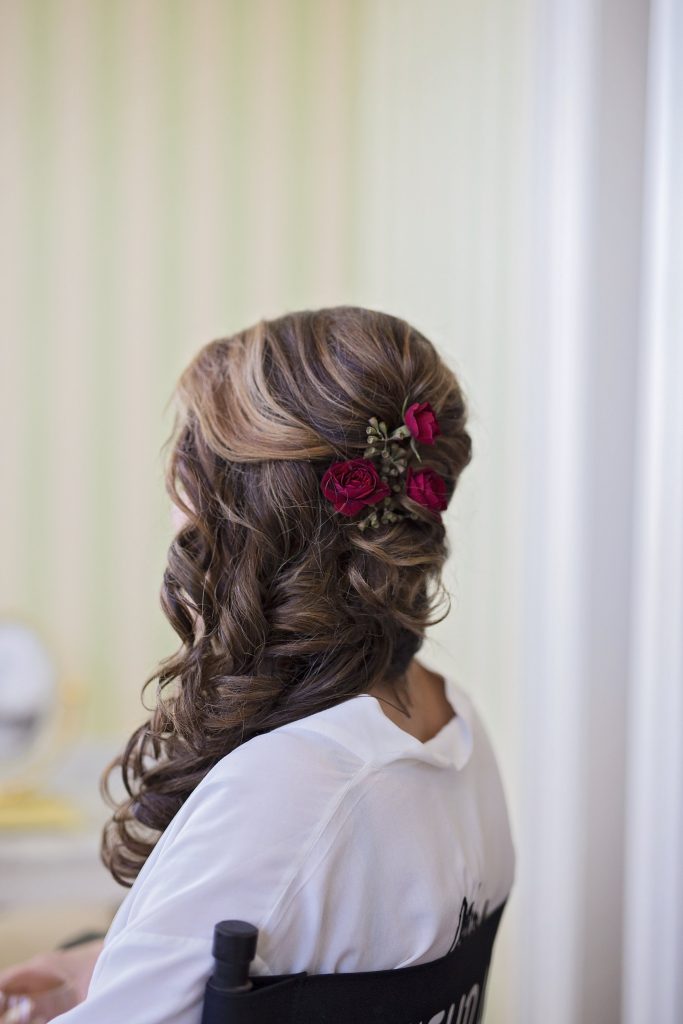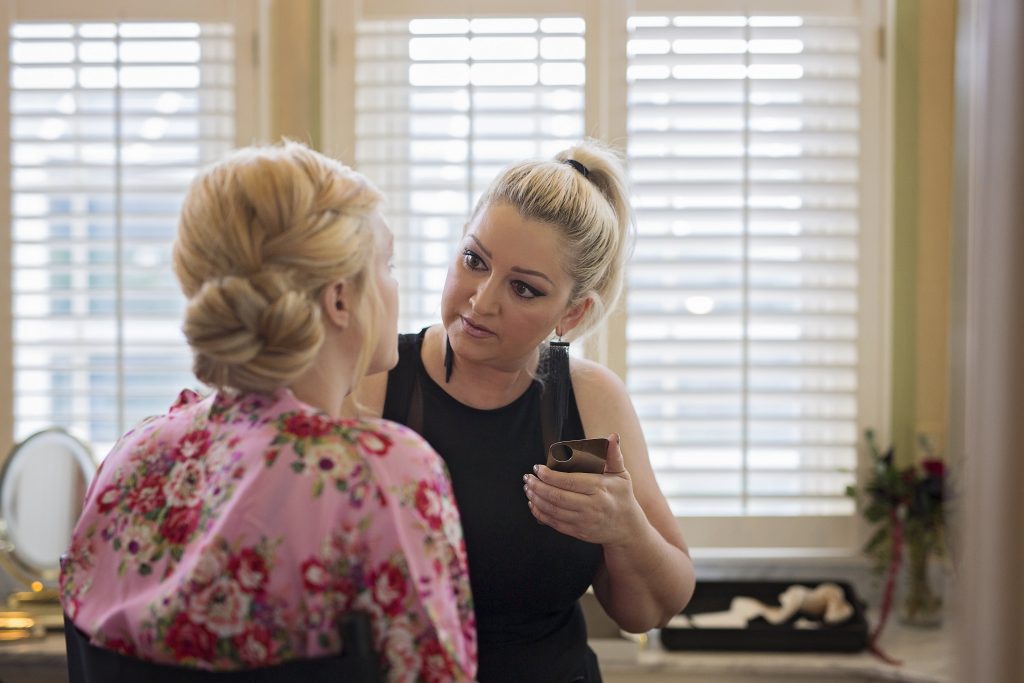 These wonderful ladies celebrate Kim's last day before becoming Mrs. Ramsey! They look excited!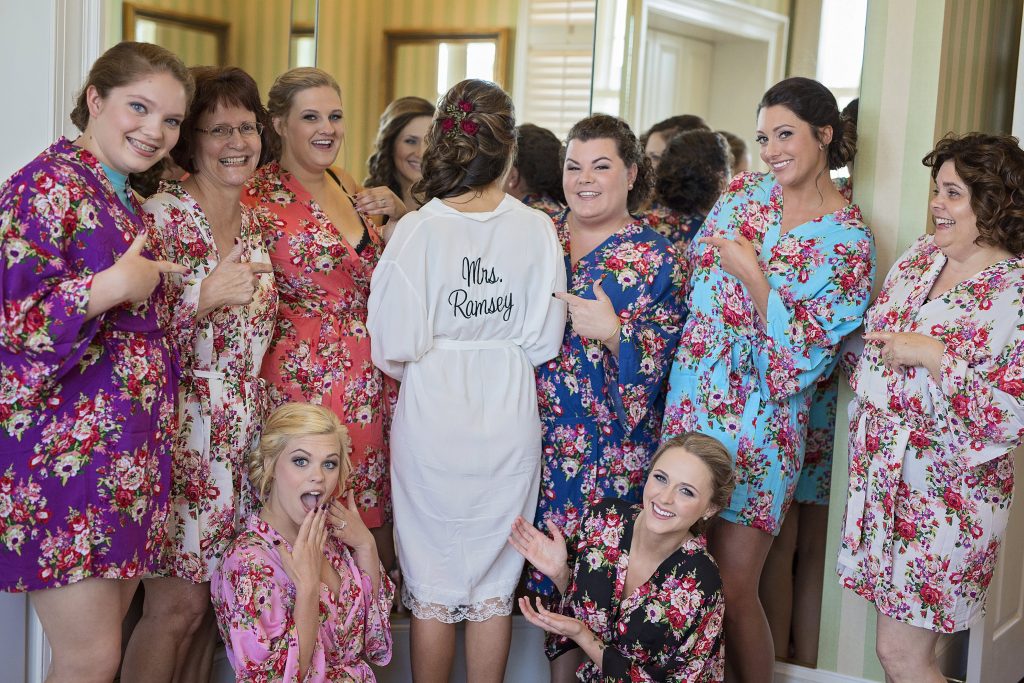 ---
While the women got ready in the bridal suite, the men did the same in the groom's lounge! These stylish guys emerged in these handsome dark suits, keeping with the black and white theme of the wedding. Their red boutonnieres only added to the visual impact the guys made.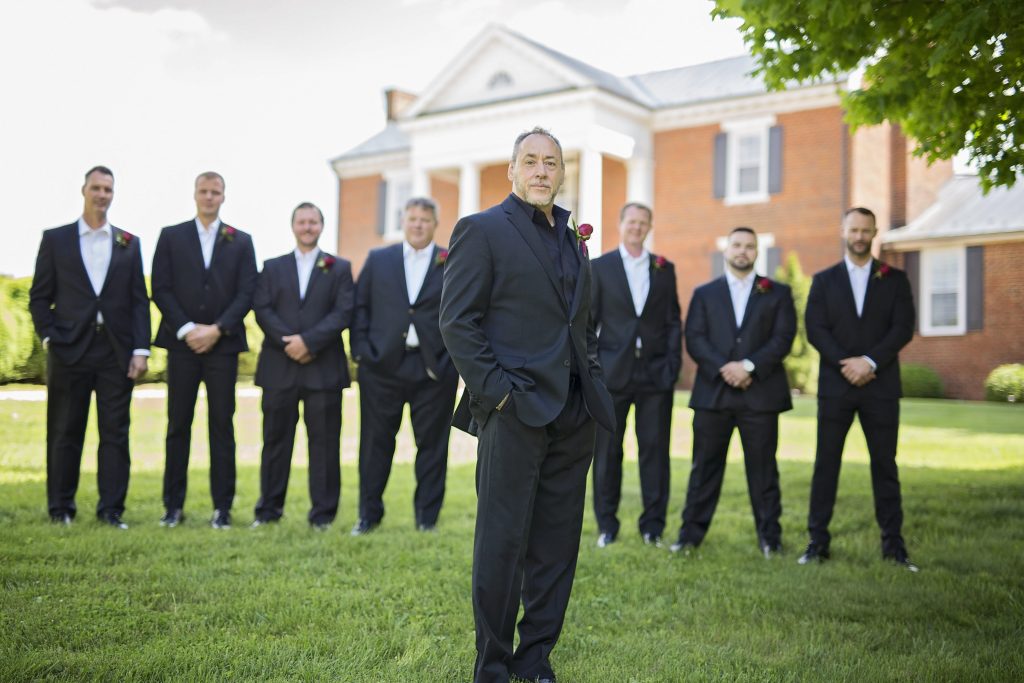 Below, Terry poses with his beautiful daughter. She was so excited for her dad's wedding that she couldn't stand still!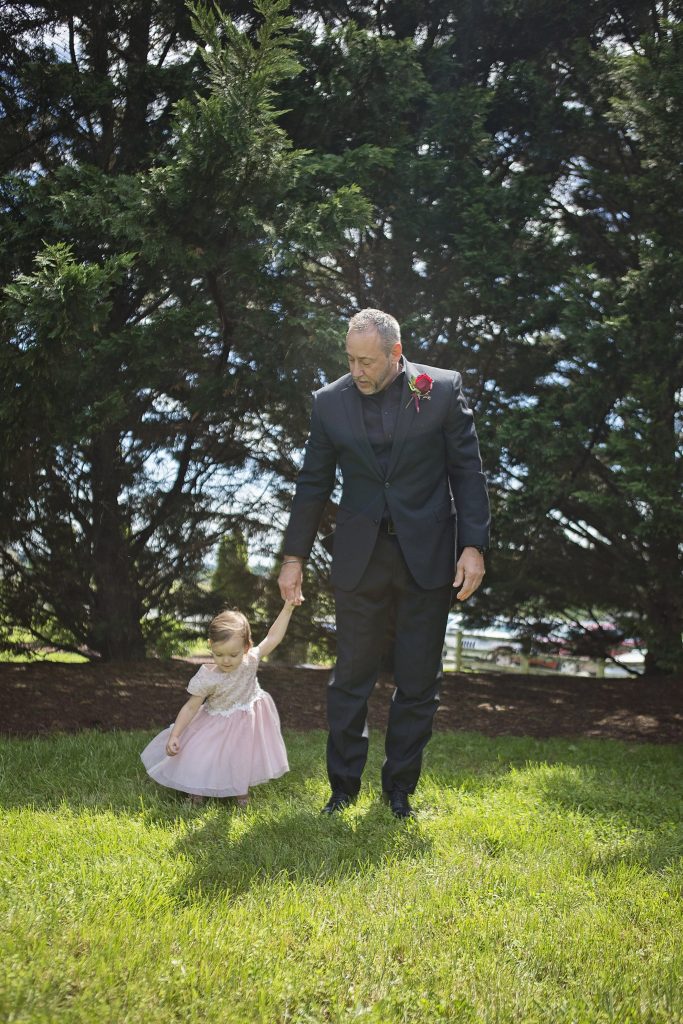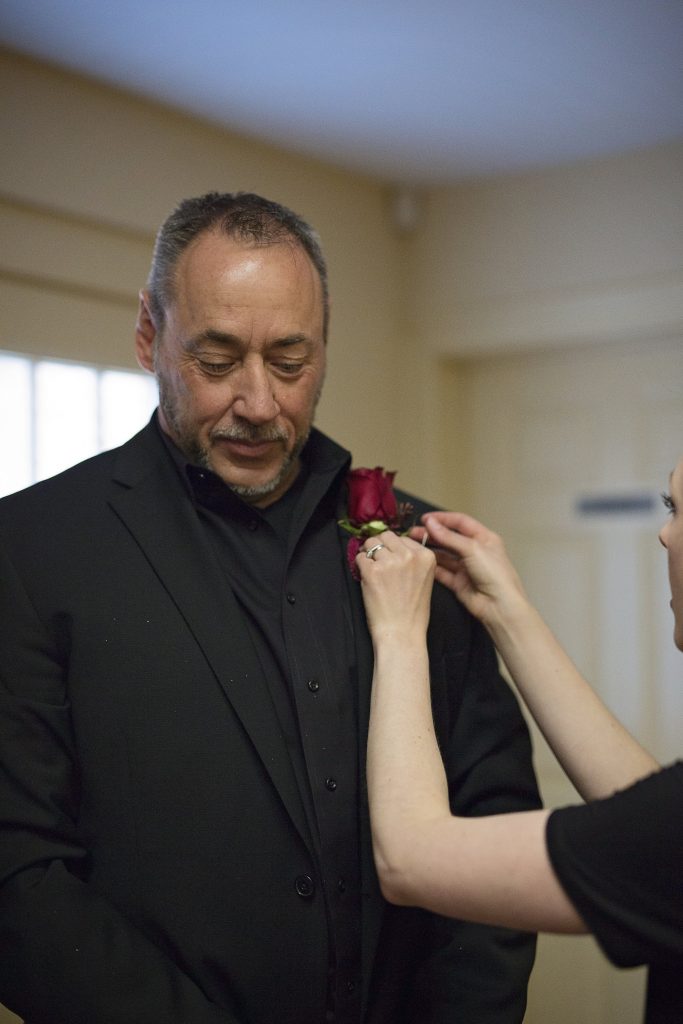 ---
Kim's bouquet is one of the prettiest we have ever seen! Created by Bella Rose Floral & Designs, this arrangement features a prominent mix of white anemone and red roses, interwoven with cascading amaranthus, silver dollar eucalyptus, and jasmine.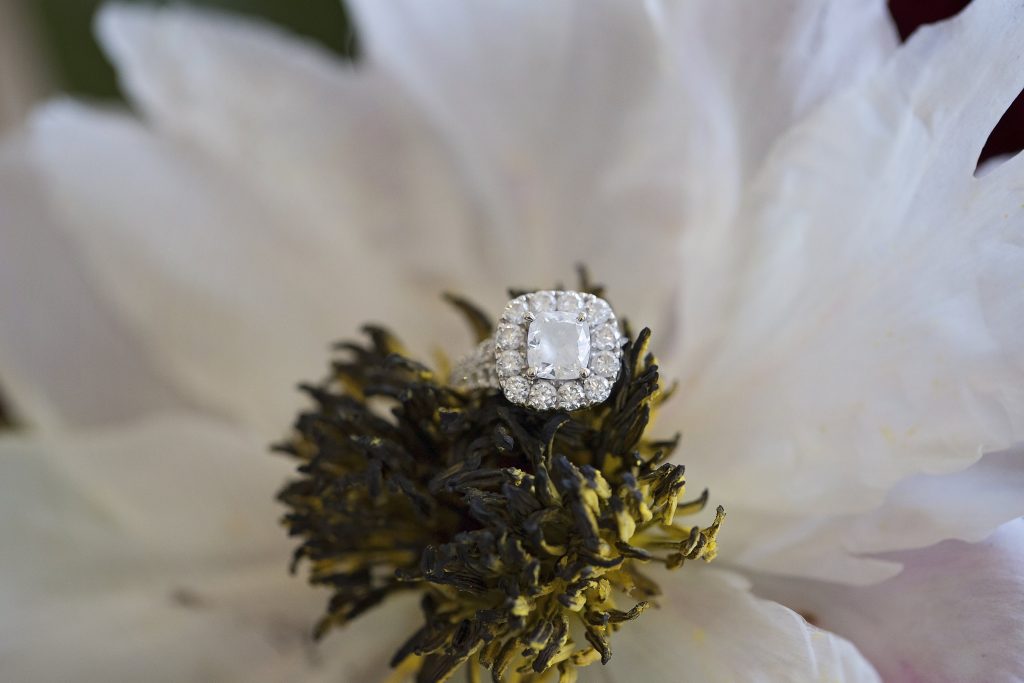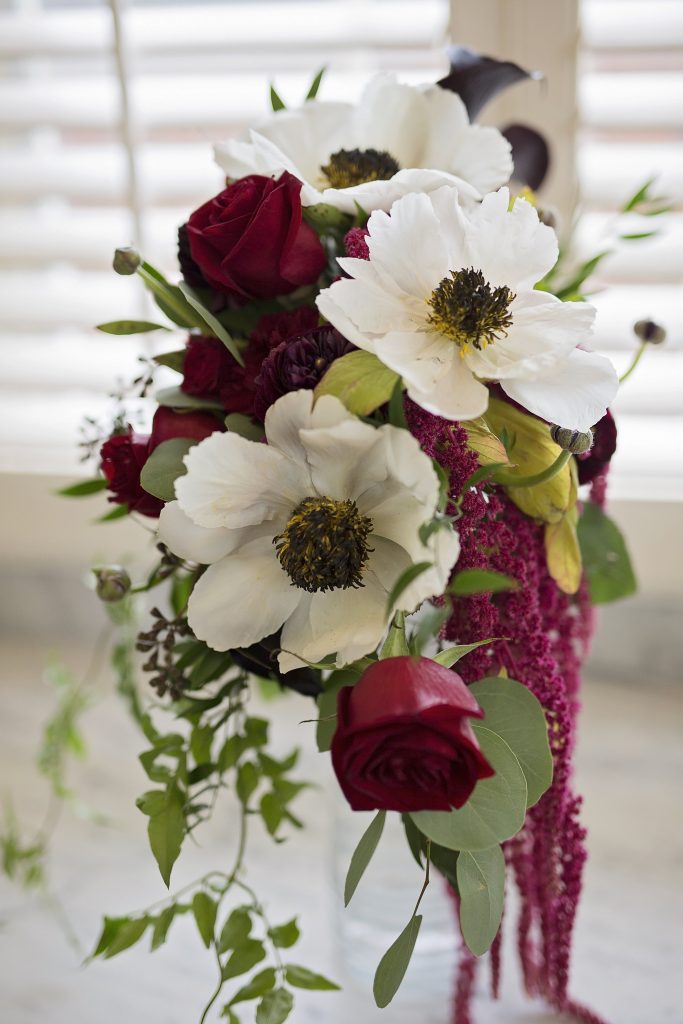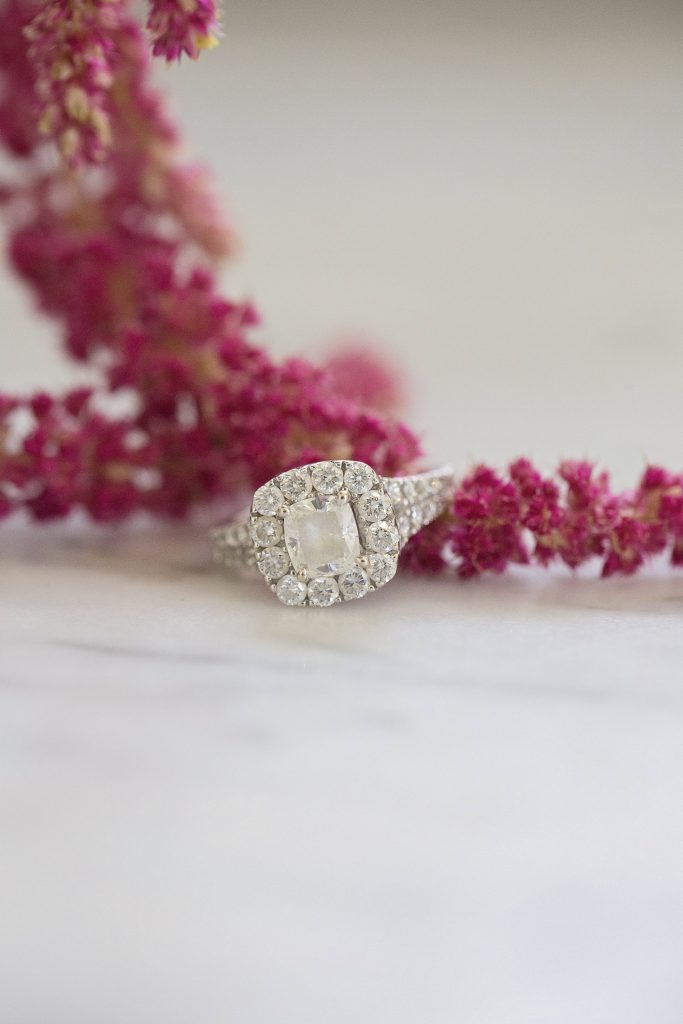 Kim's ring, dress, bouquet, and shoes make a perfect pairing! We love the combination of white, crimson, and barossa to which each object here contributes. We especially favor the crystal embellishments on the waist of Kim's dress.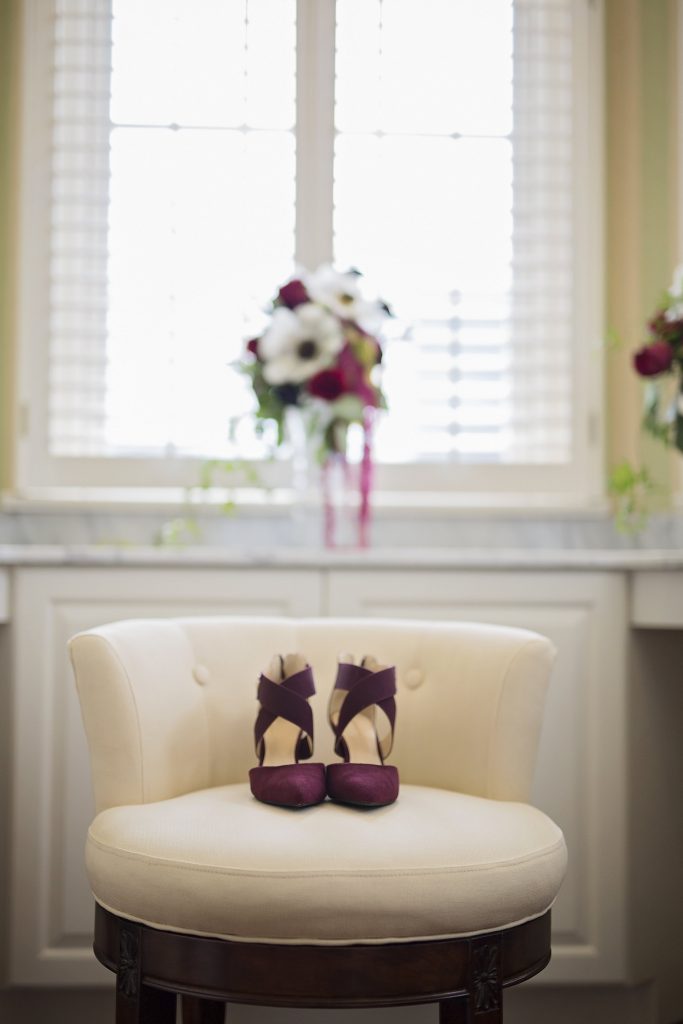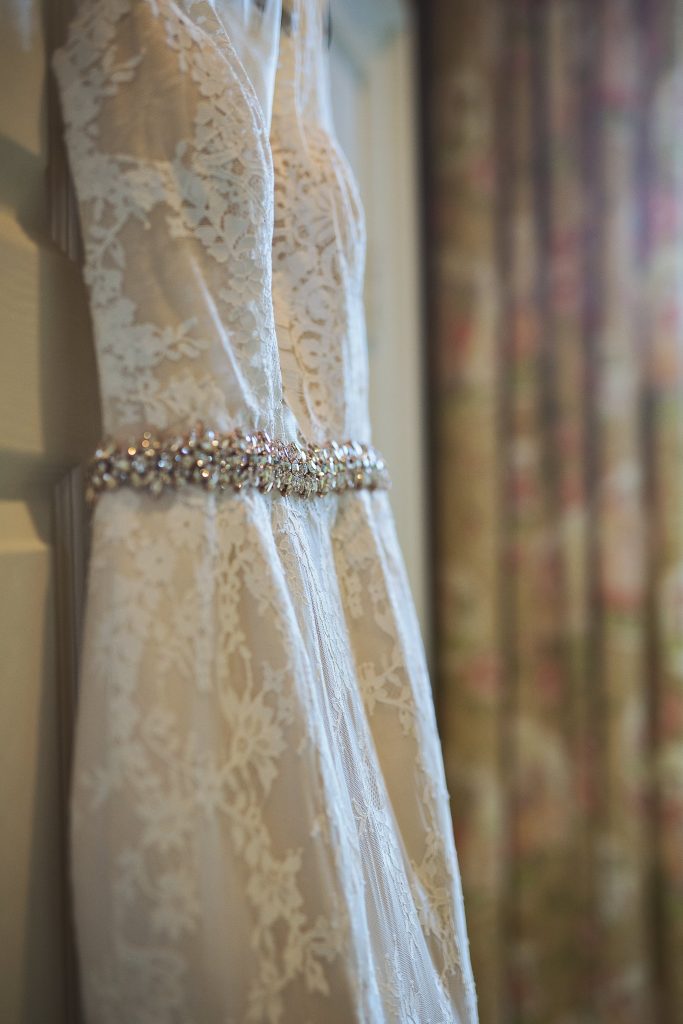 ---
Off to the side of the ballroom was perhaps the most important adornment in the whole estate. A picture of Kim's father sat beside his burial flag. Frank Falero was an Army veteran who served in Korea, but unfortunately passed in 1998. We know he would have been proud to give his daughter away to Terry on this day. We are thankful for his valor and service to our great country.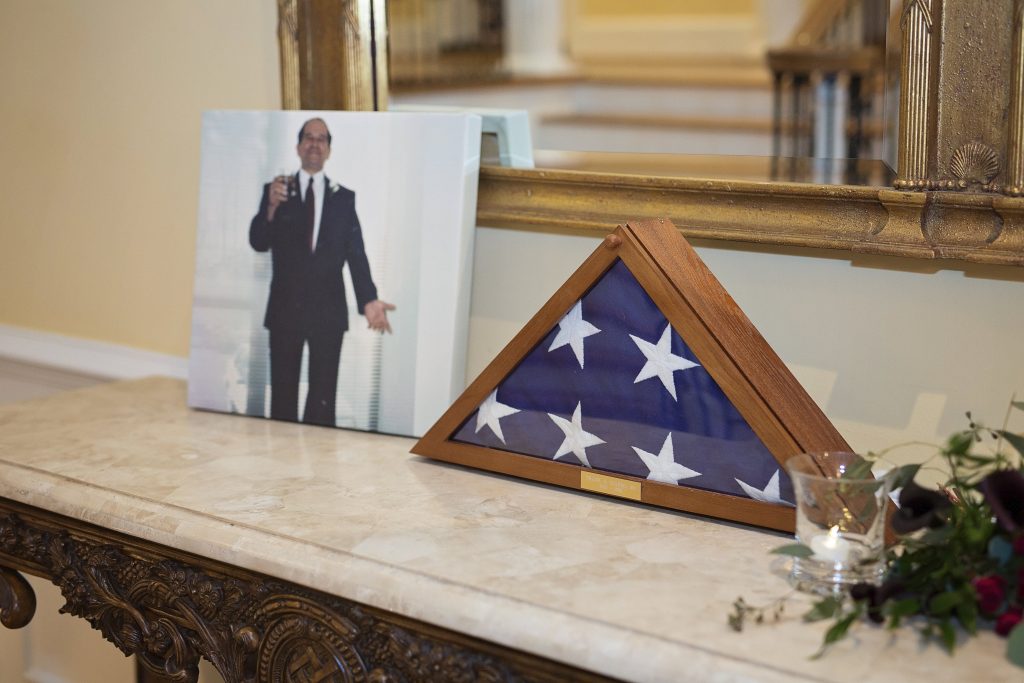 ---
The Ballroom continued to carry Kim and Terry's black and white theme throughout the estate, sprinkling the room with crimson and barossa color splashes. Each table featured a floral centerpiece made of a tasteful mix of safari sunsets, purple mini calla lilies, and silver dollar eucalyptus. Like Kim's bouquet, these gorgeous centerpieces were crafted by the talented folks at Bella Rose Floral & Designs! Look closely at the vases — there are betta fish swimming around in the water!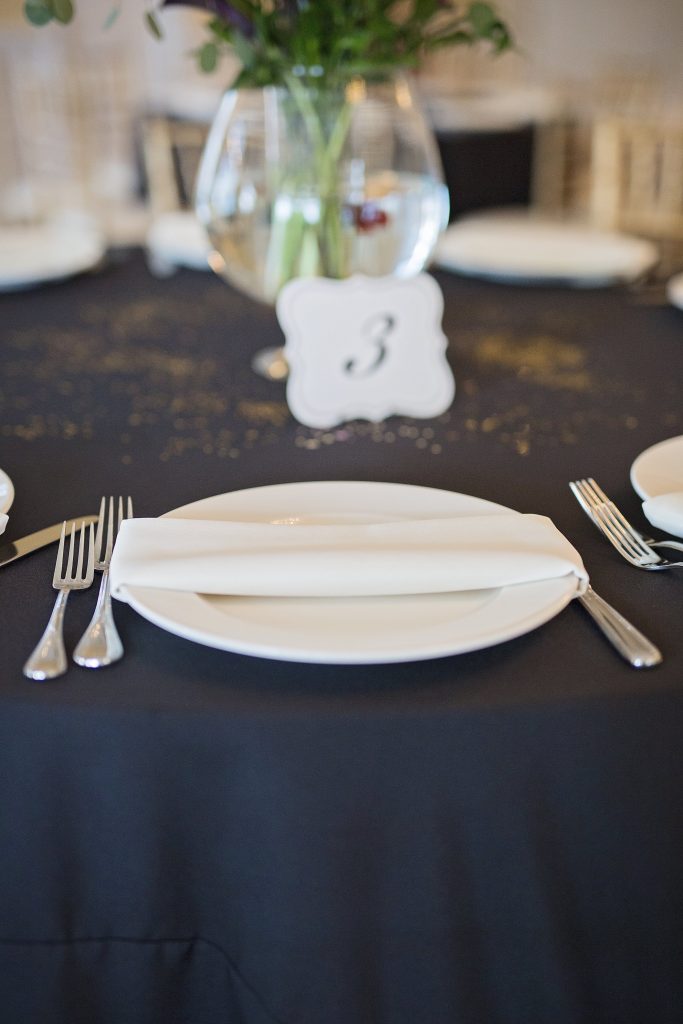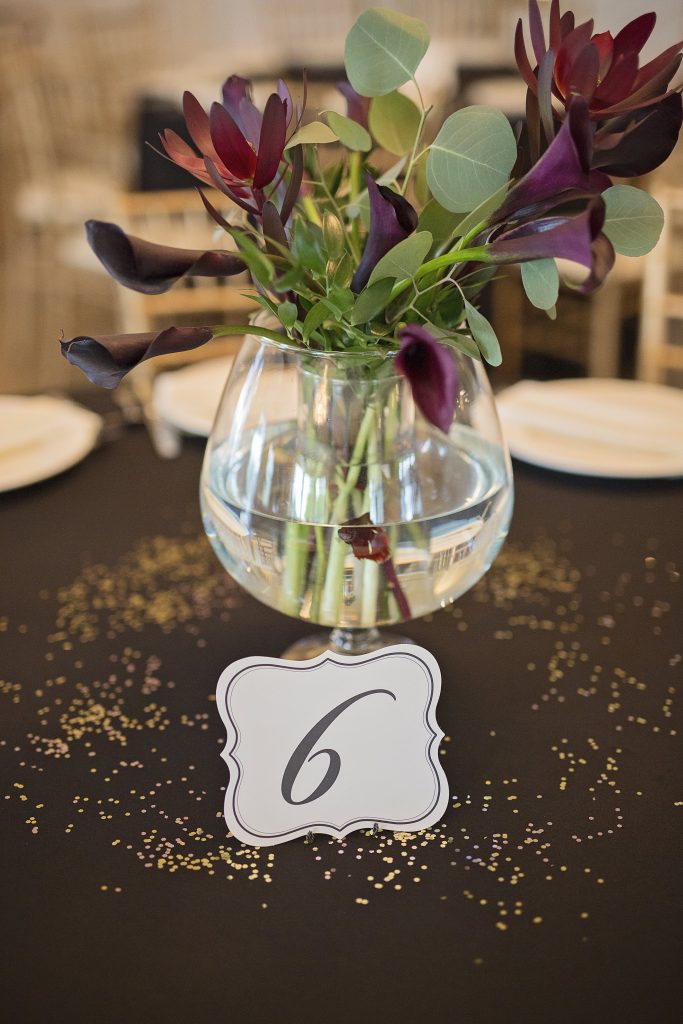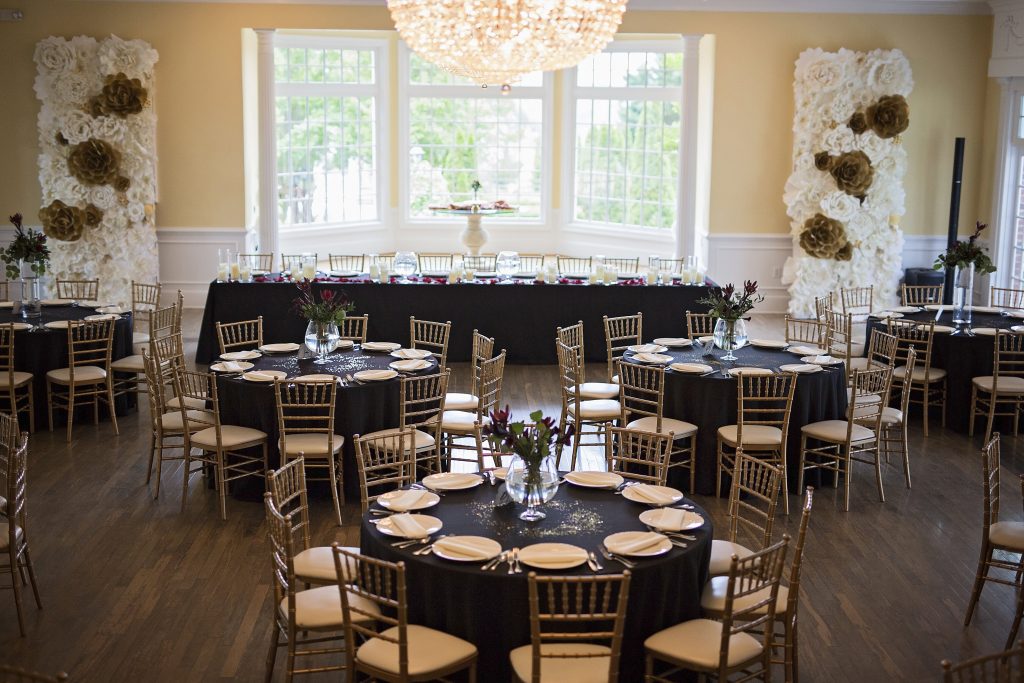 ---
Terry and Kim's elegant and beautiful wedding cake featured purple mini calla lilies just like the tables' centerpieces. The cake, which they cut together with a smile on their faces, was crafted by Entwined Events.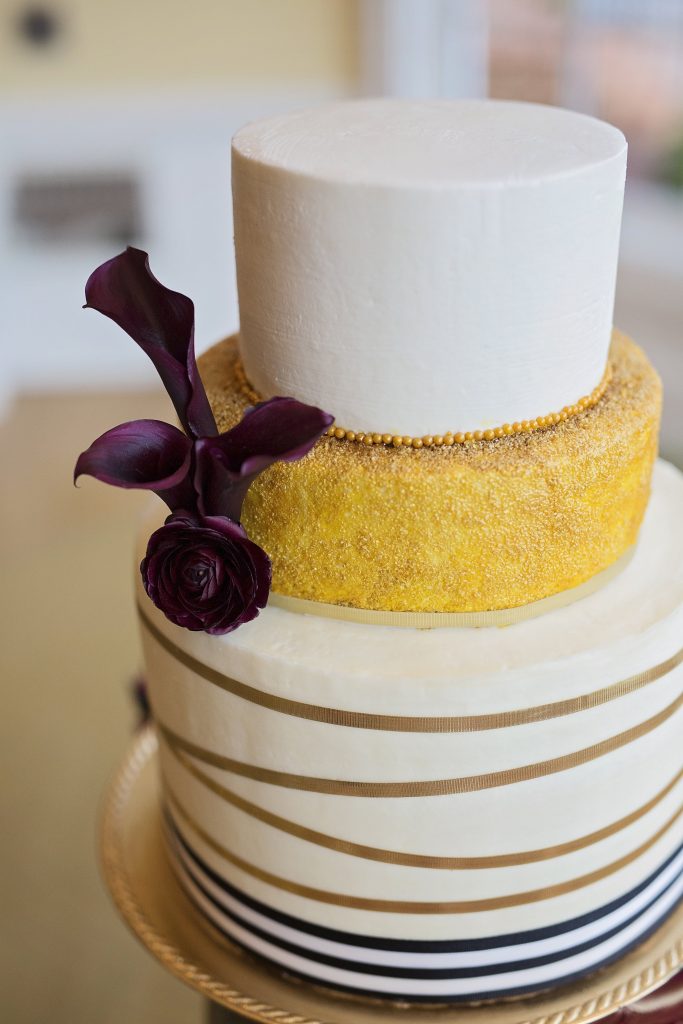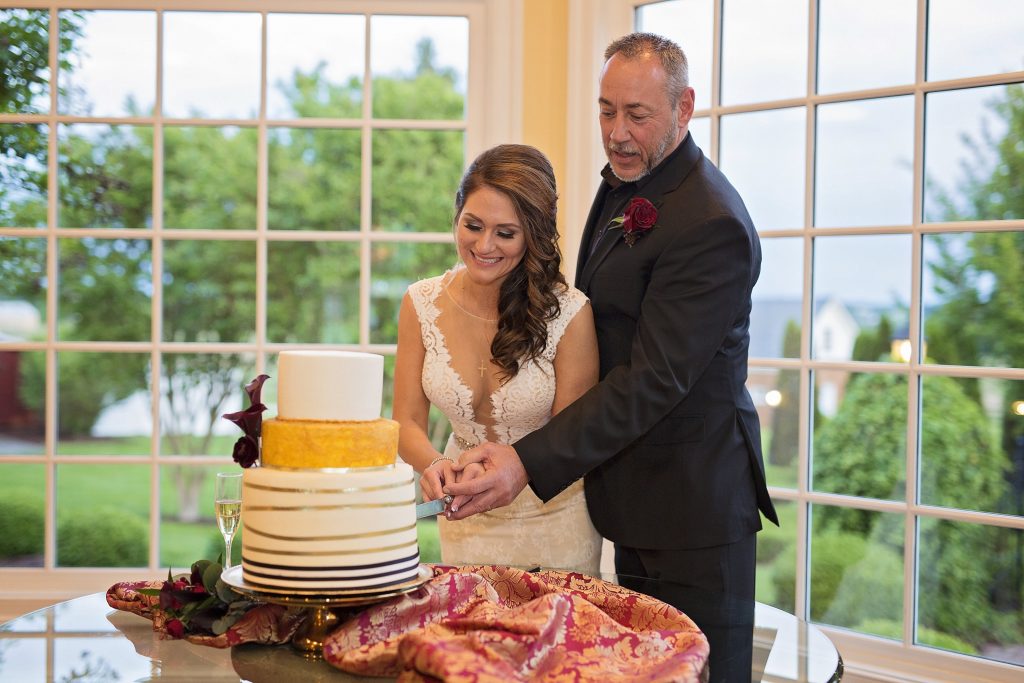 ---
The time had finally come for Kim and Terry's ceremony! The families, guests, and members of the wedding party were ready and waiting as Kim's mother walked her down to the ceremony site. Just look at that huge smile on Kim's face! Terry and Kim were so happy to finally become Mr. and Mrs. Ramsey!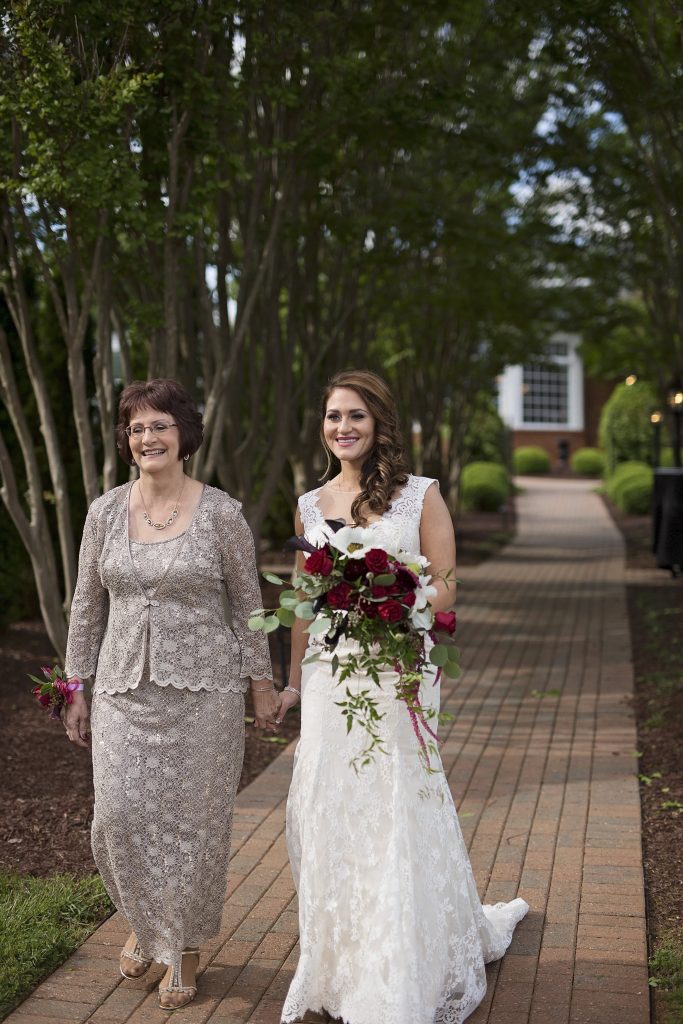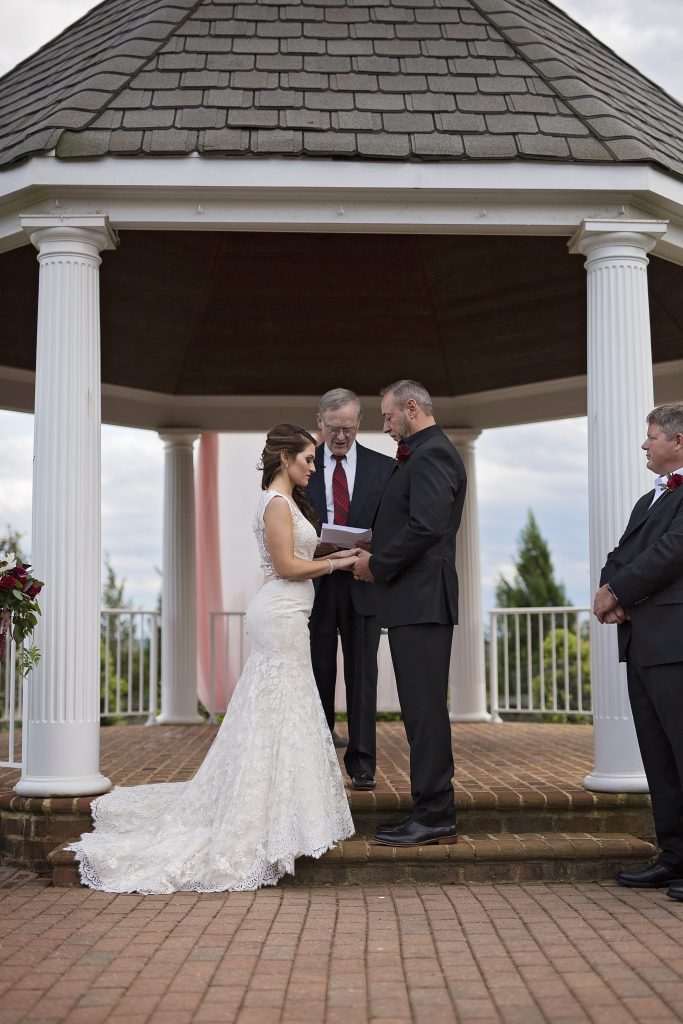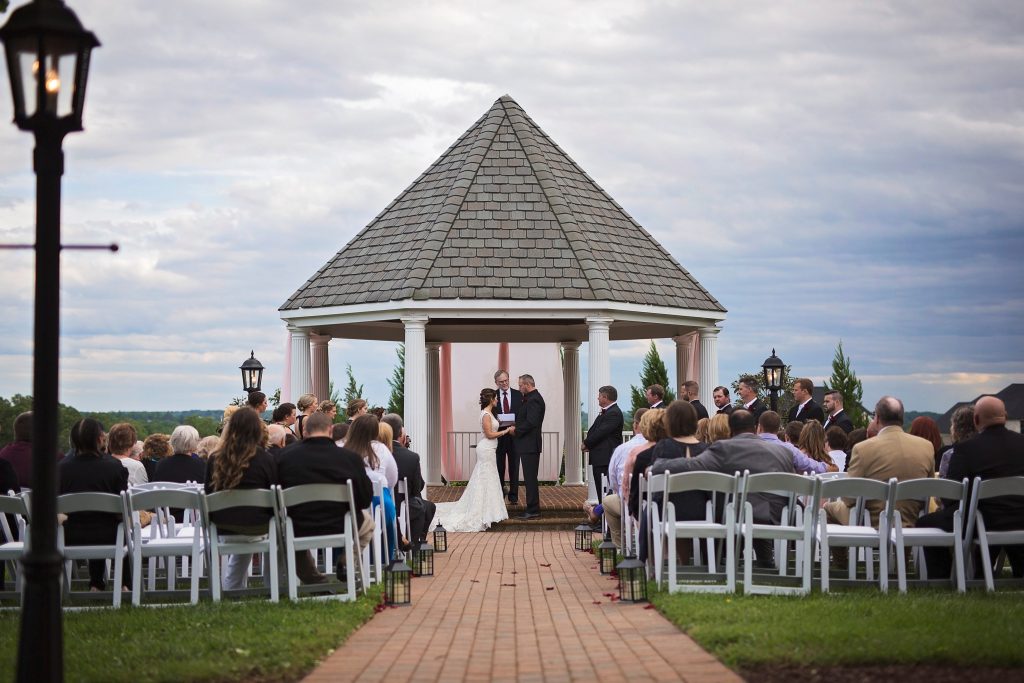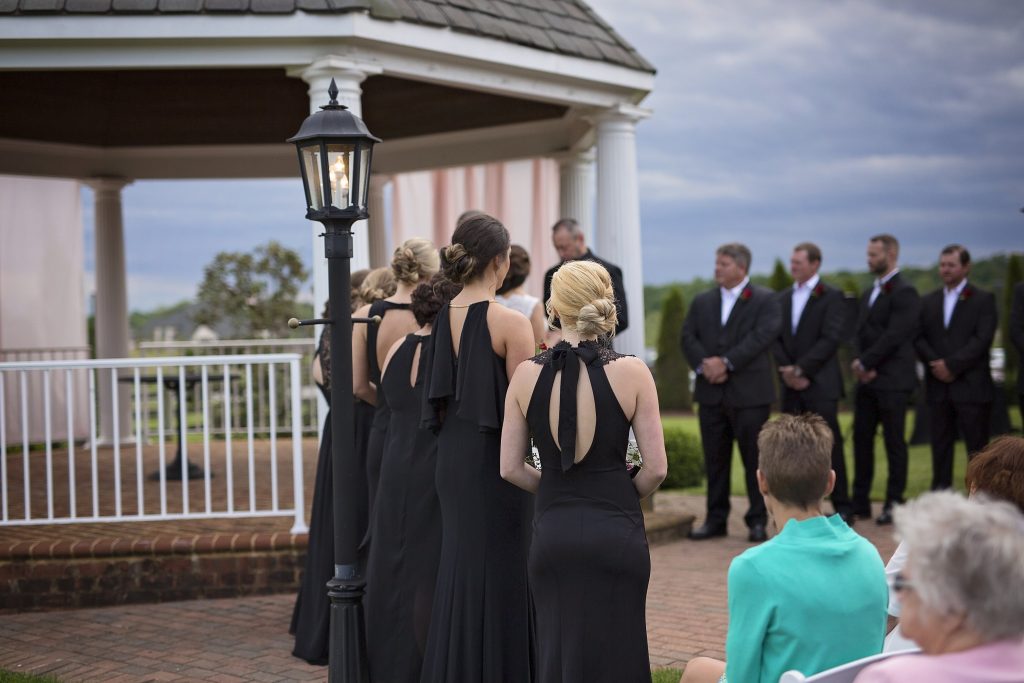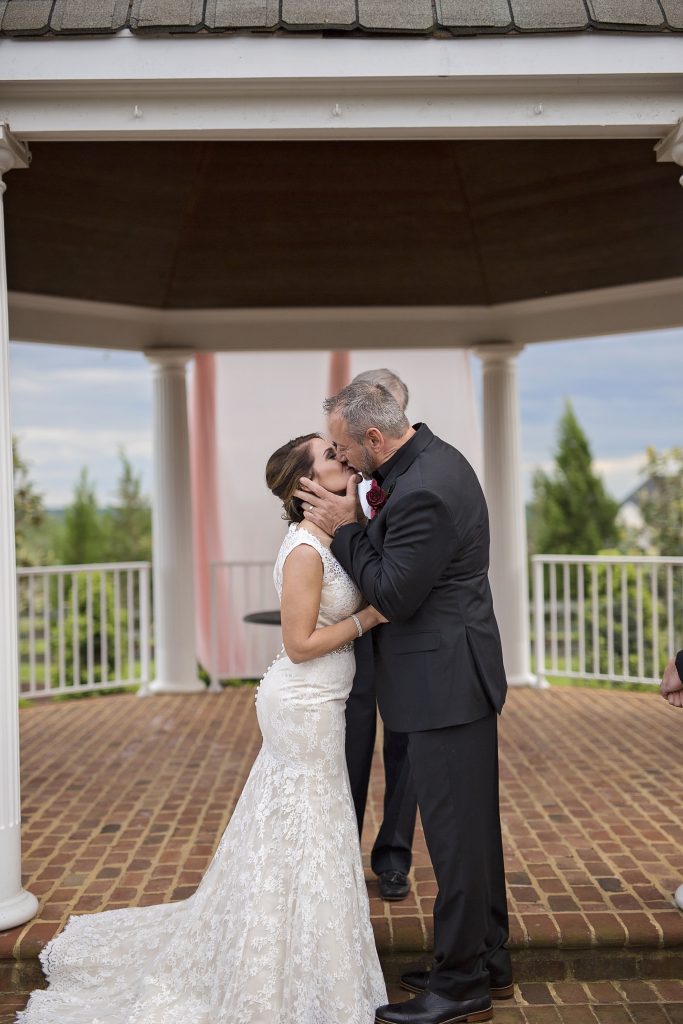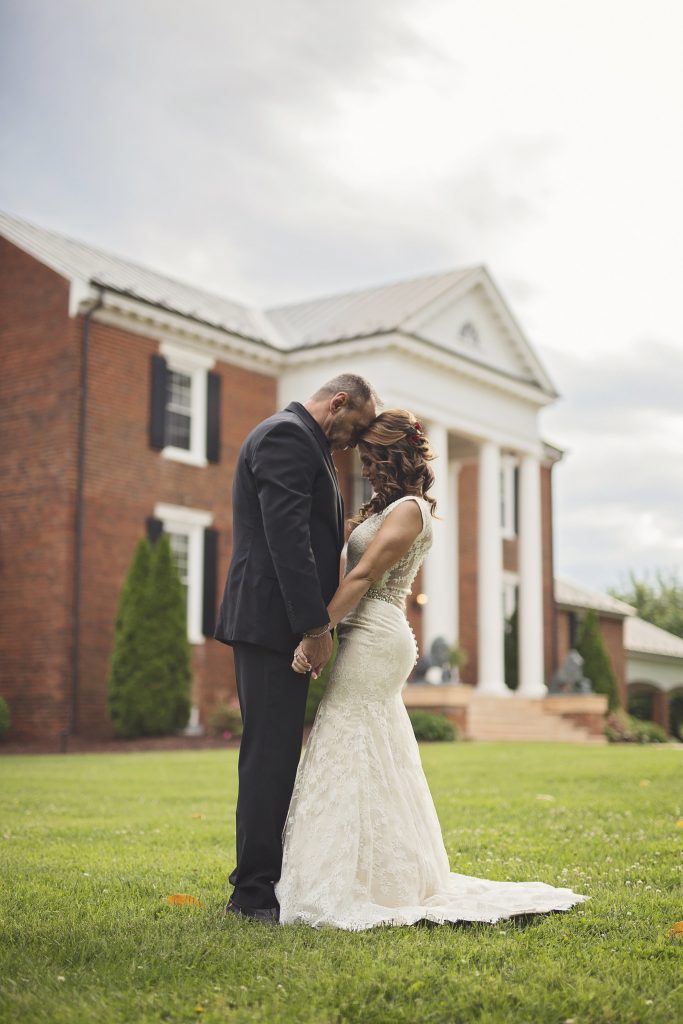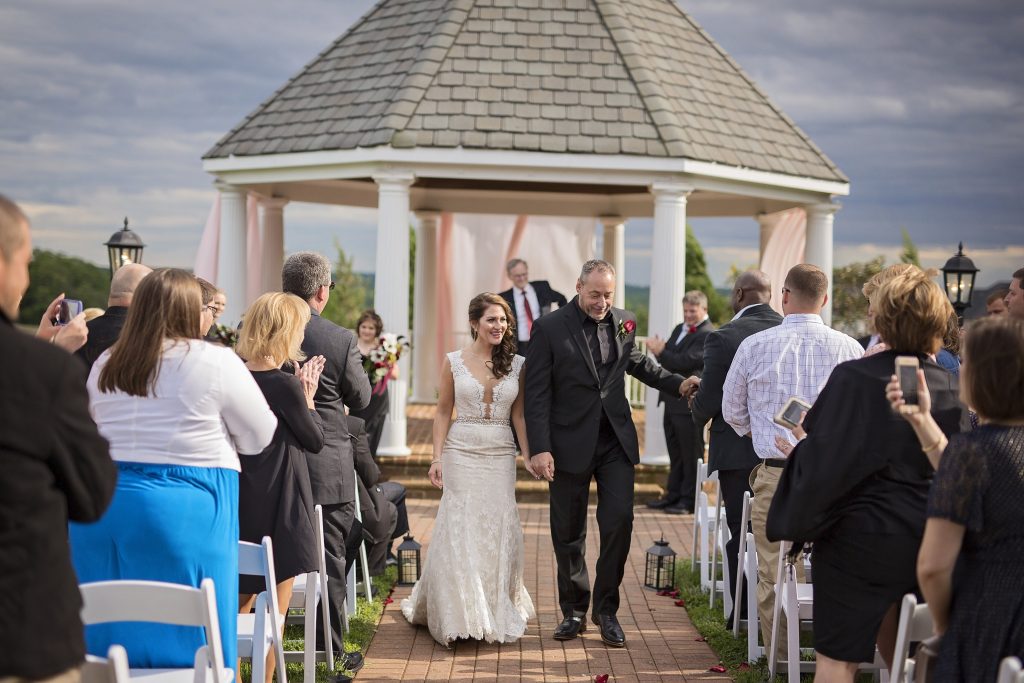 ---
What a beautiful and elegant wedding at West Manor! We truly wish Kim and Terry the best in the many years to come.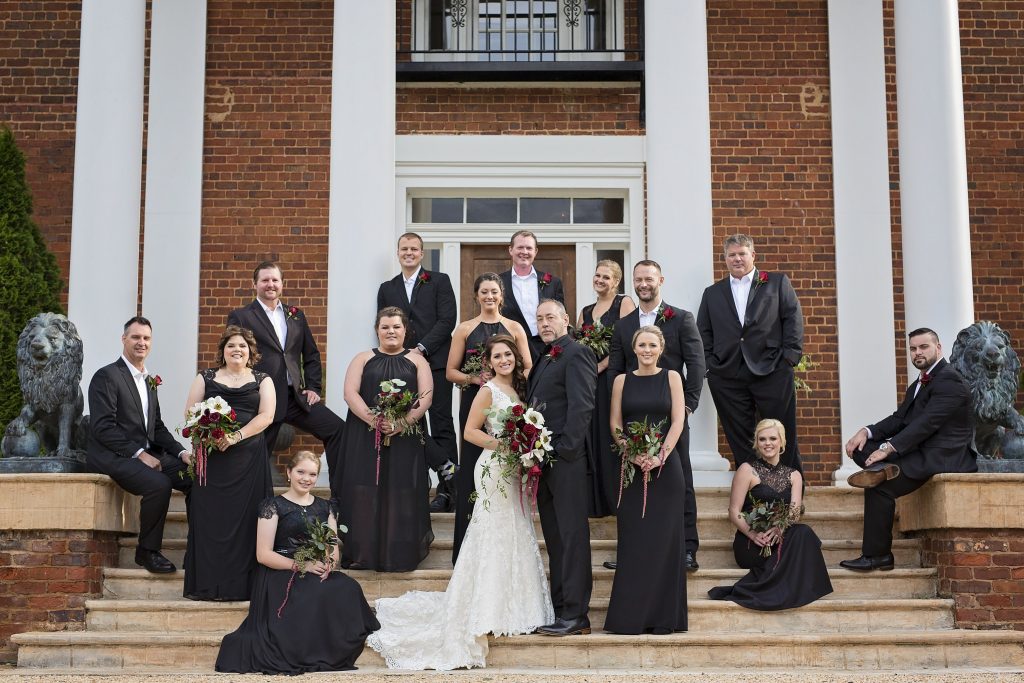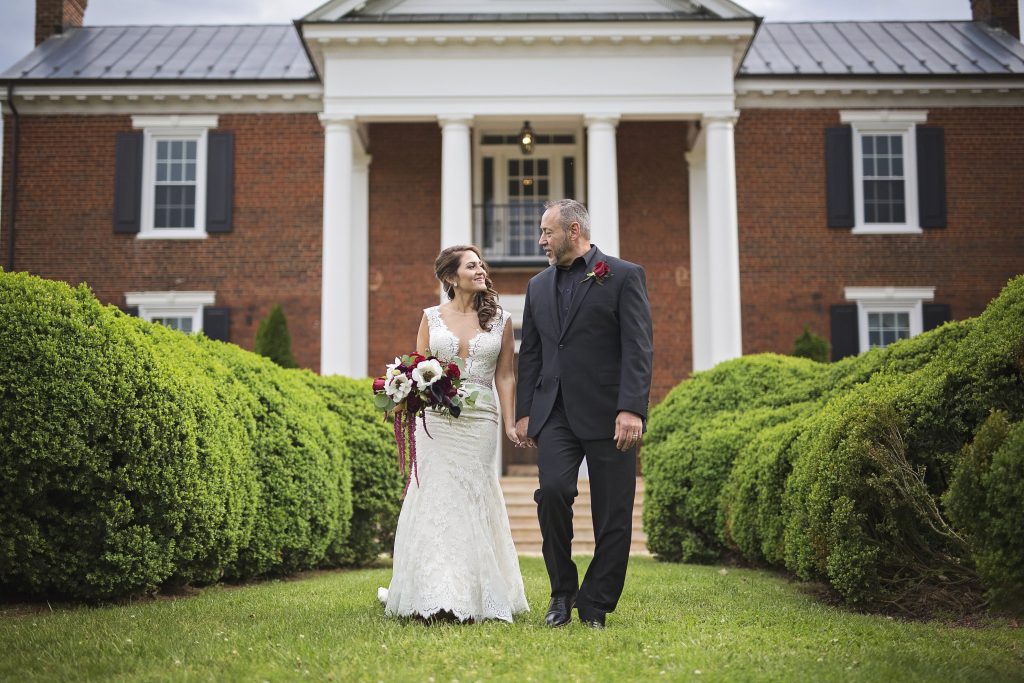 ---
Venue – West Manor Estate
Planning/Setup – Entwined Events
Florals – Bella Rose Floral & Designs
Cake – Entwined Events
Photography –  Laura Bryan Photography