She is elementary school teacher. He is a police officer. Together, they are a team, and more than either could hope for on their own. David and Alyson were elated to have their wedding at the illustrious Bedford Columns! We were honored to host these Bedford locals in what was one of this summer's most fun and beautiful weddings.
Photography by Allison Elizabeth Photography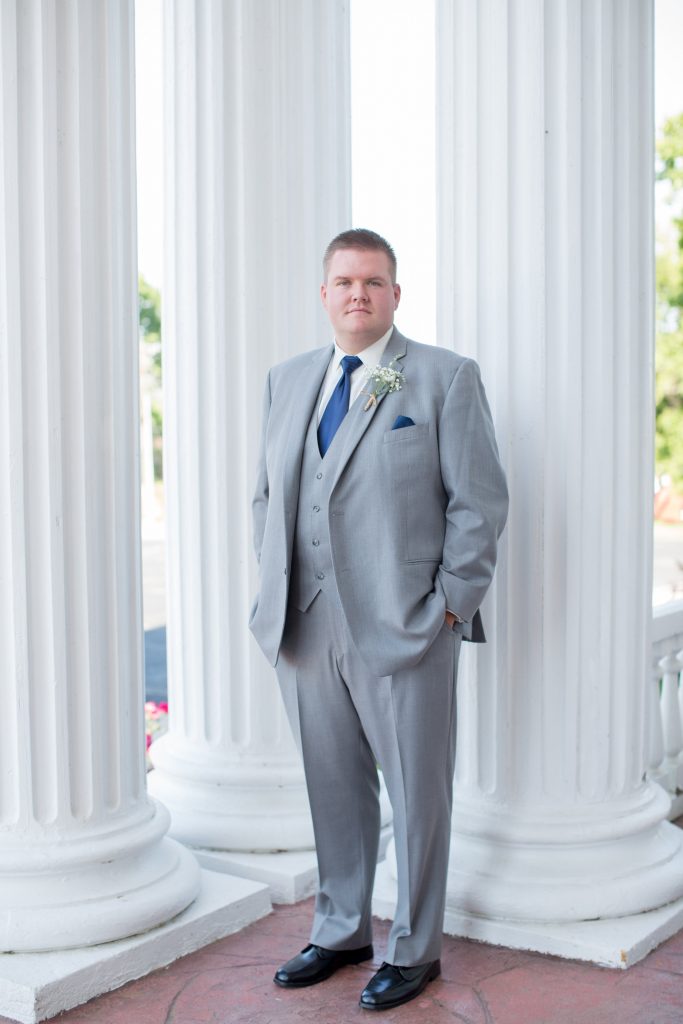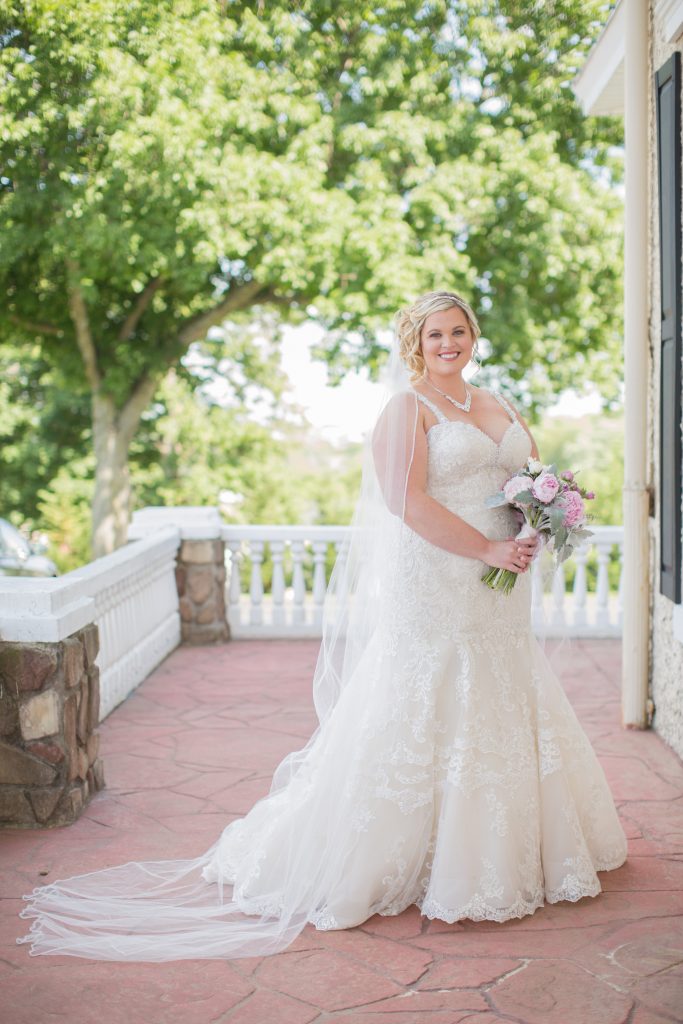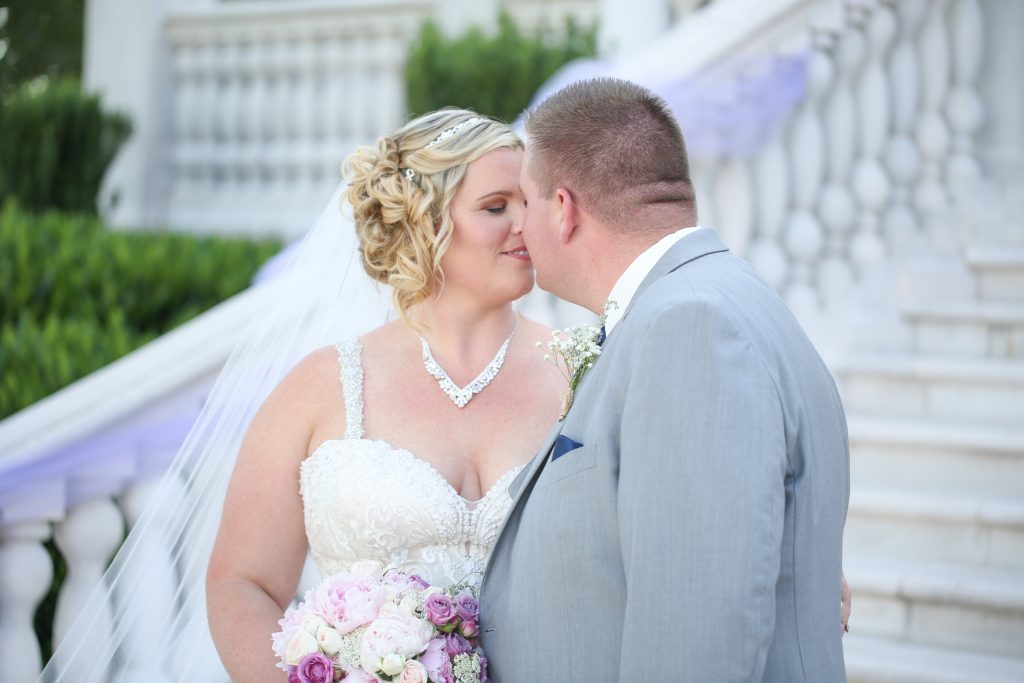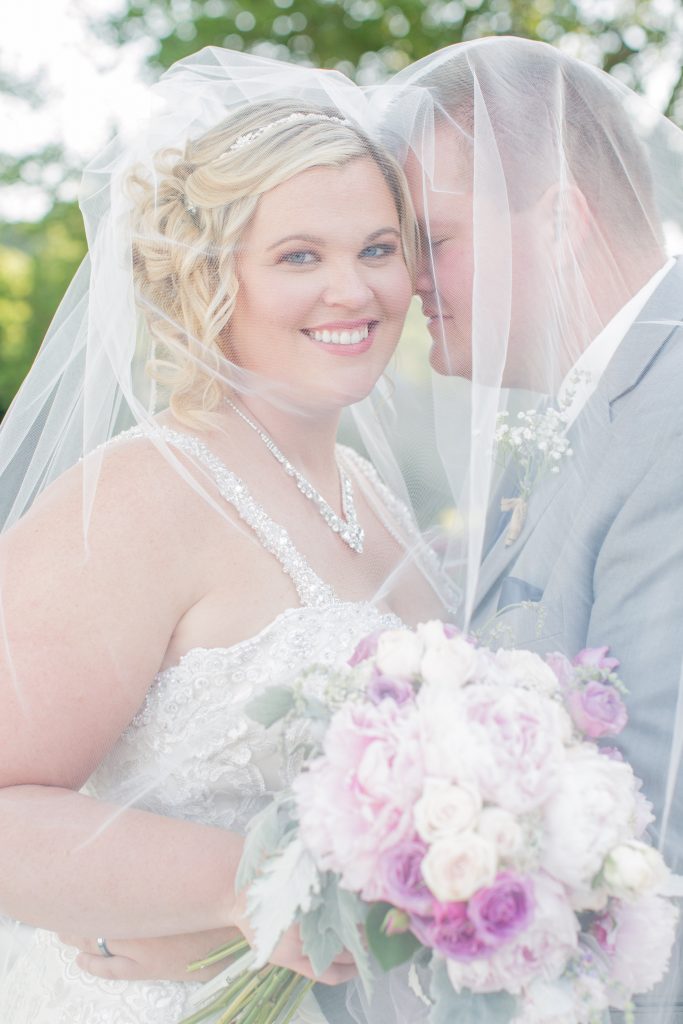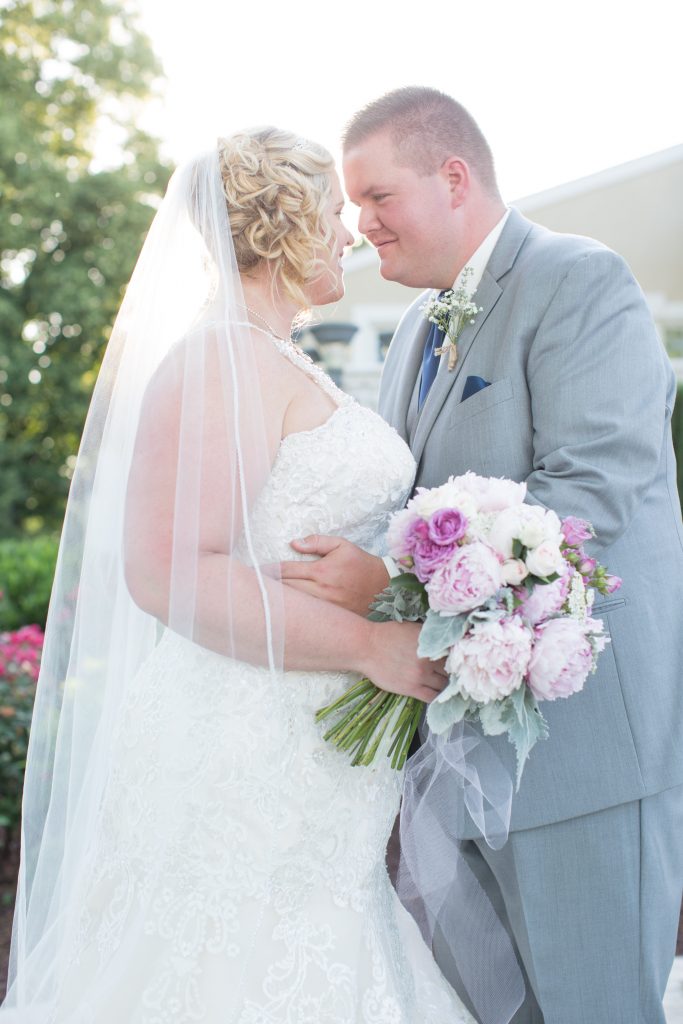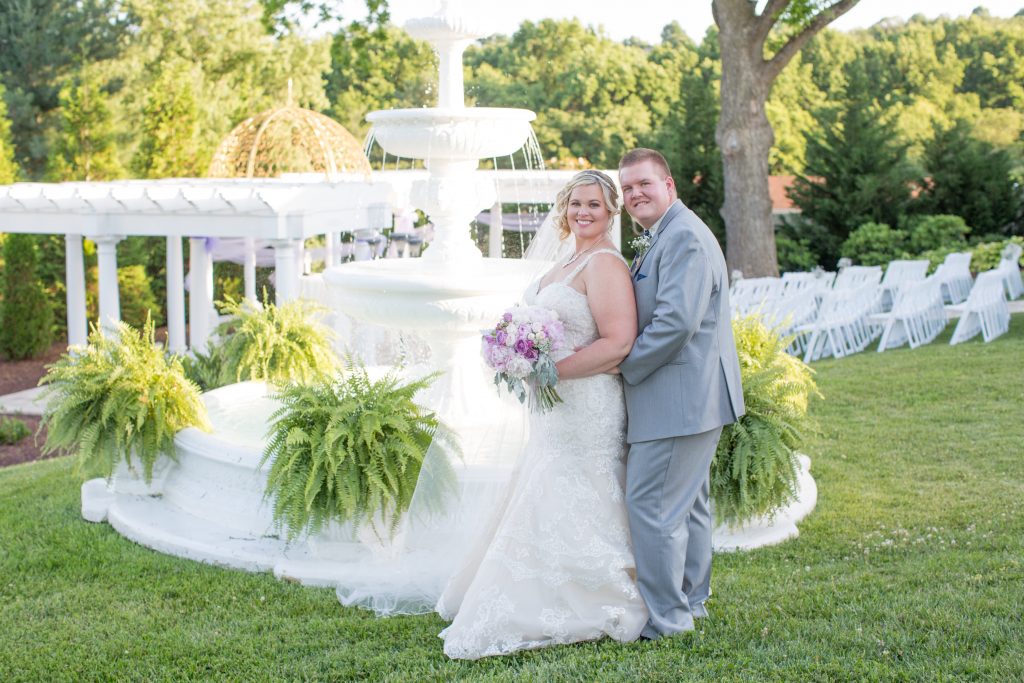 ---
Alyson walks down the aisle at The Bedford Columns as her loving and smiling father prepares to give her away to David. This is such a beautiful moment!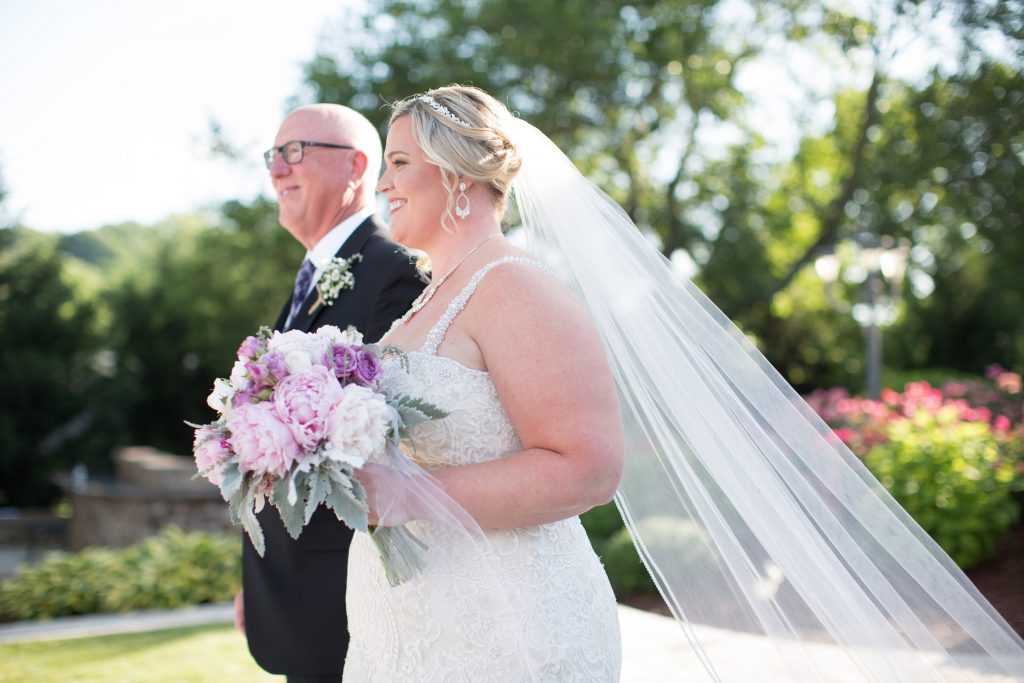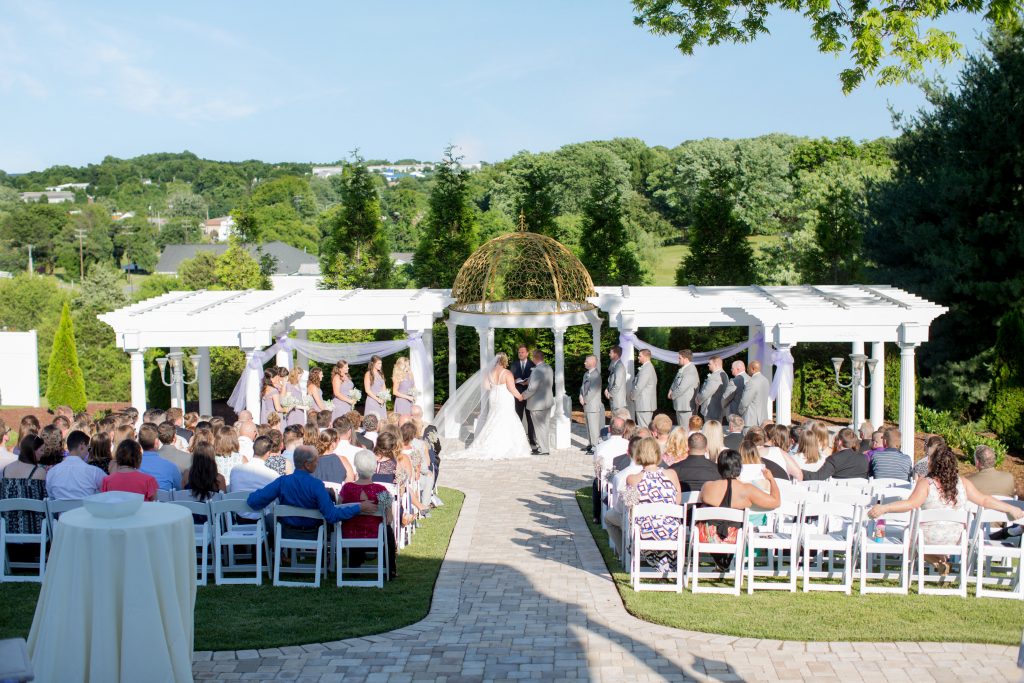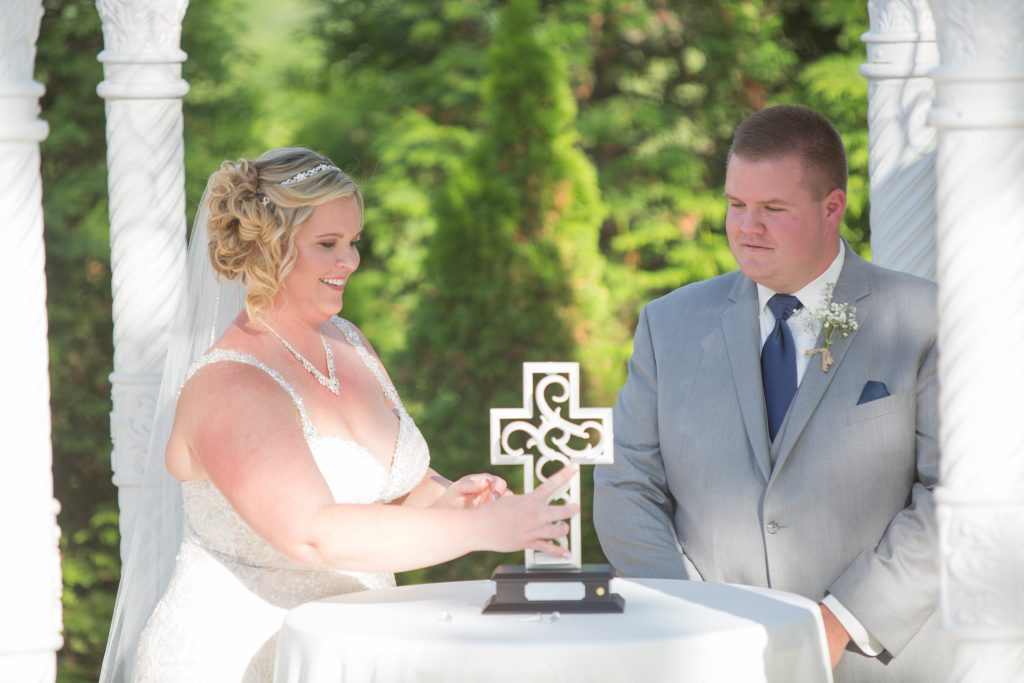 Together, Alyson and David assemble their unity cross. The cross, comprised of two pieces, symbolizes these two coming together in marriage. The man's cross represents how he is strong, bold, and the defender and protector of his family, yet he is empty and incomplete without his wife. The woman's cross is delicate, ornate, and beautiful which represents the intricacy, attention to detail, and beauty that the woman brings within marriage. Together, the two crosses complete each other and become one cross.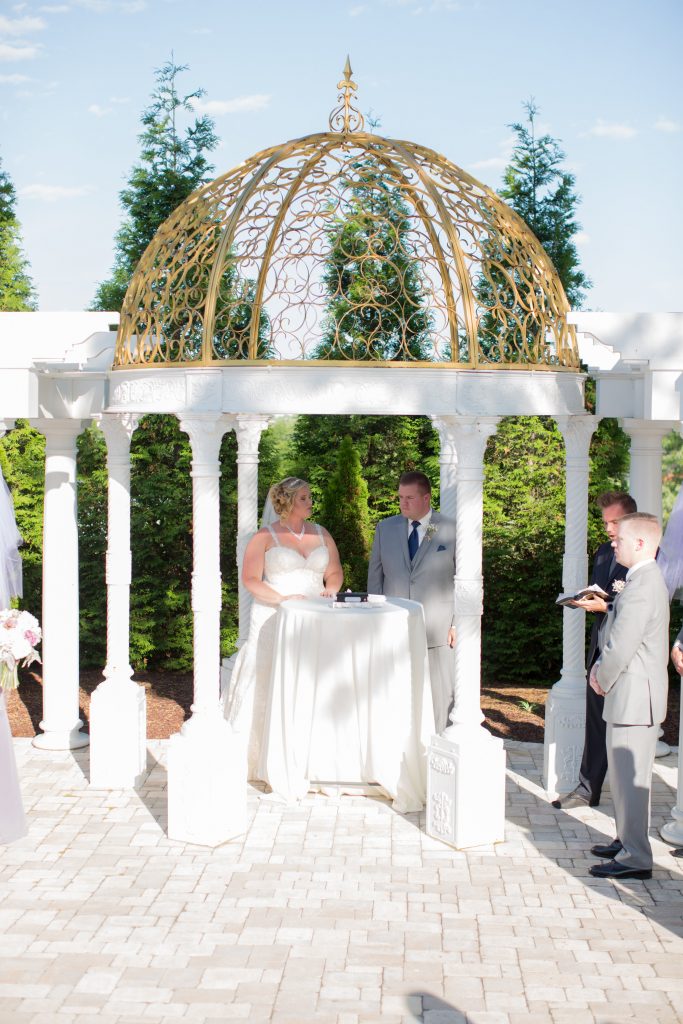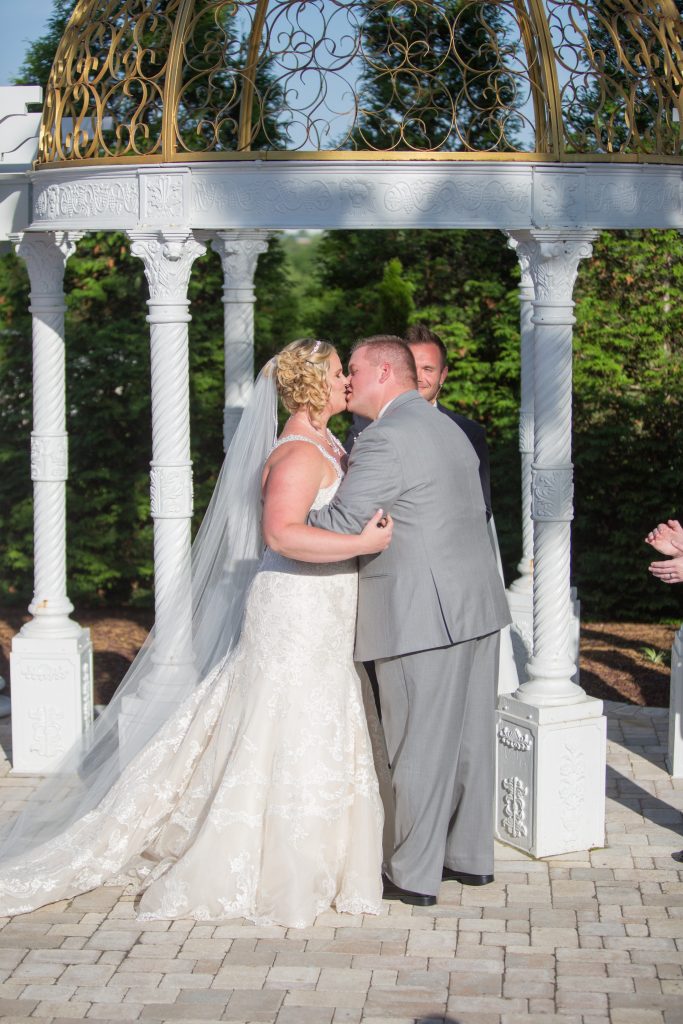 David and Alyson — happily married at last!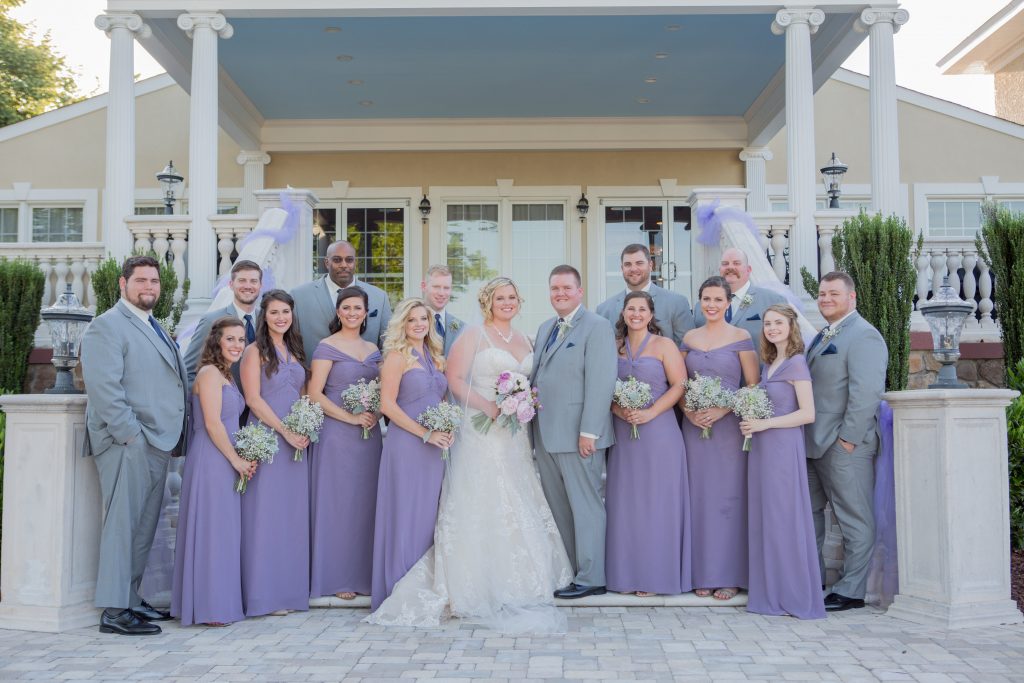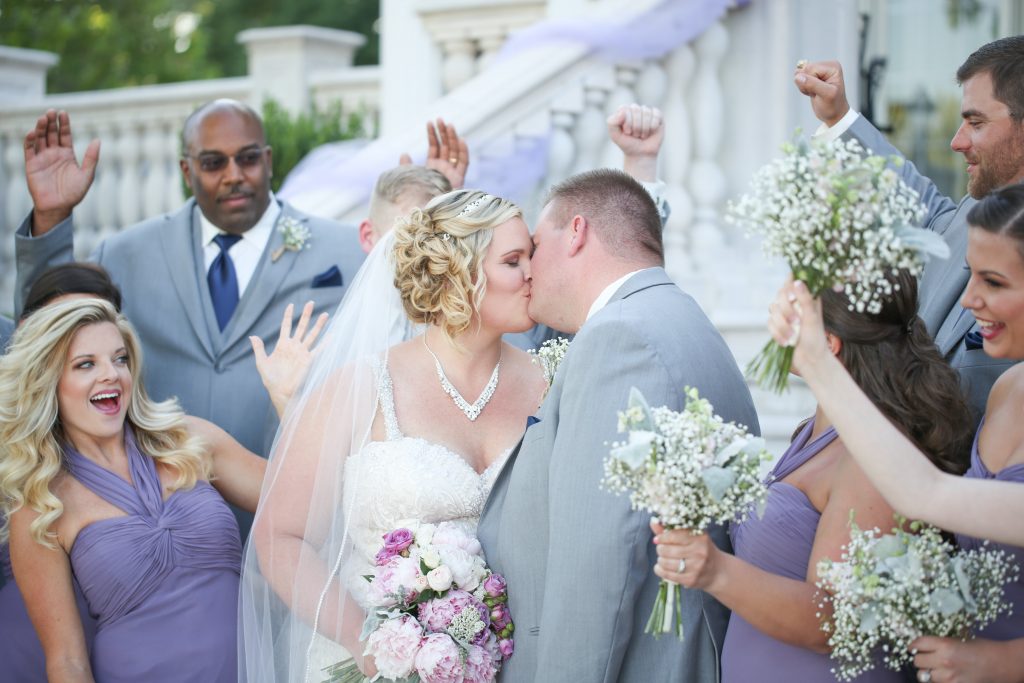 ---
Let's rewind now, shall we? Alyson and her beautiful bridesmaids pose on the bed before their busy and electrifying day begins! These custom cotton-candy-colored robes were to perfect gift from Alyson to show these ladies how much she appreciates them (and how much she loves cotton candy)!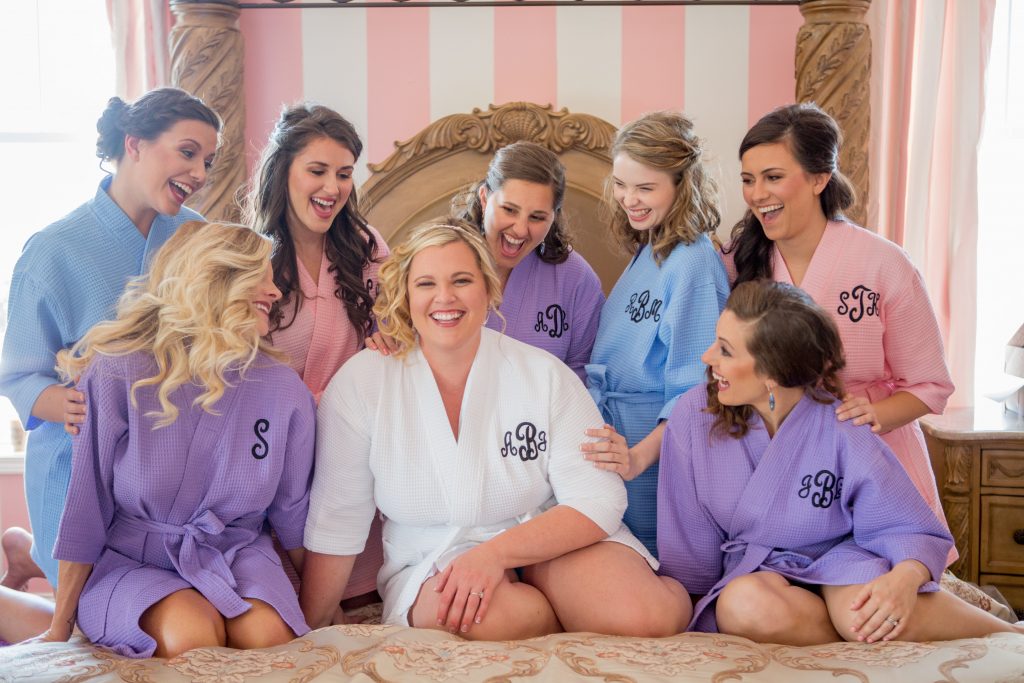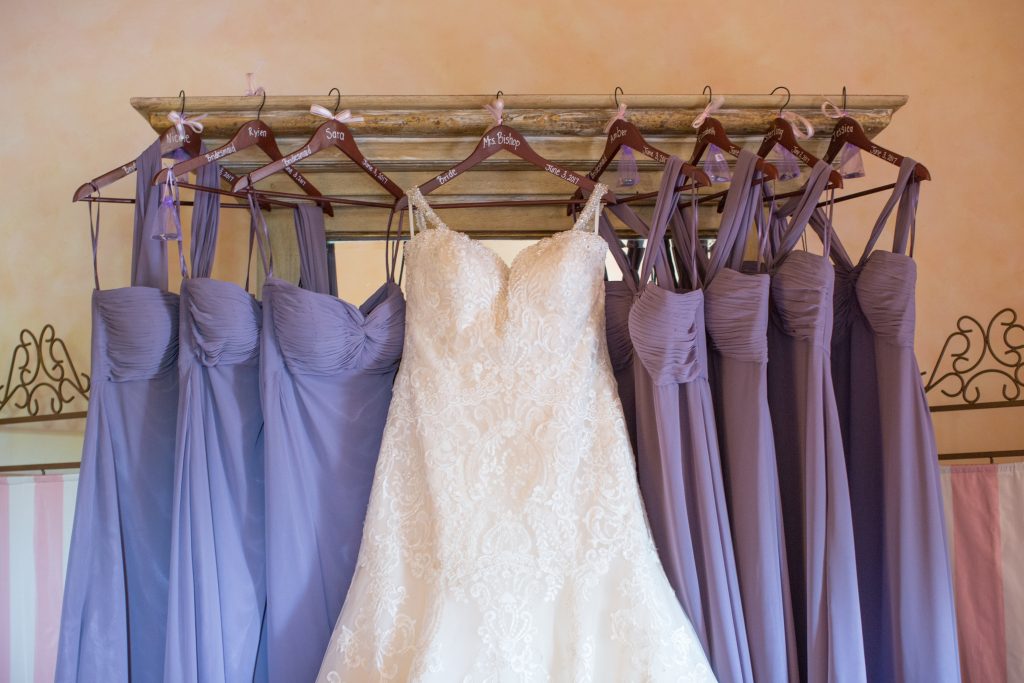 The bridesmaids' dresses hang behind Alyson's wedding gown as the ladies do their hair and makeup.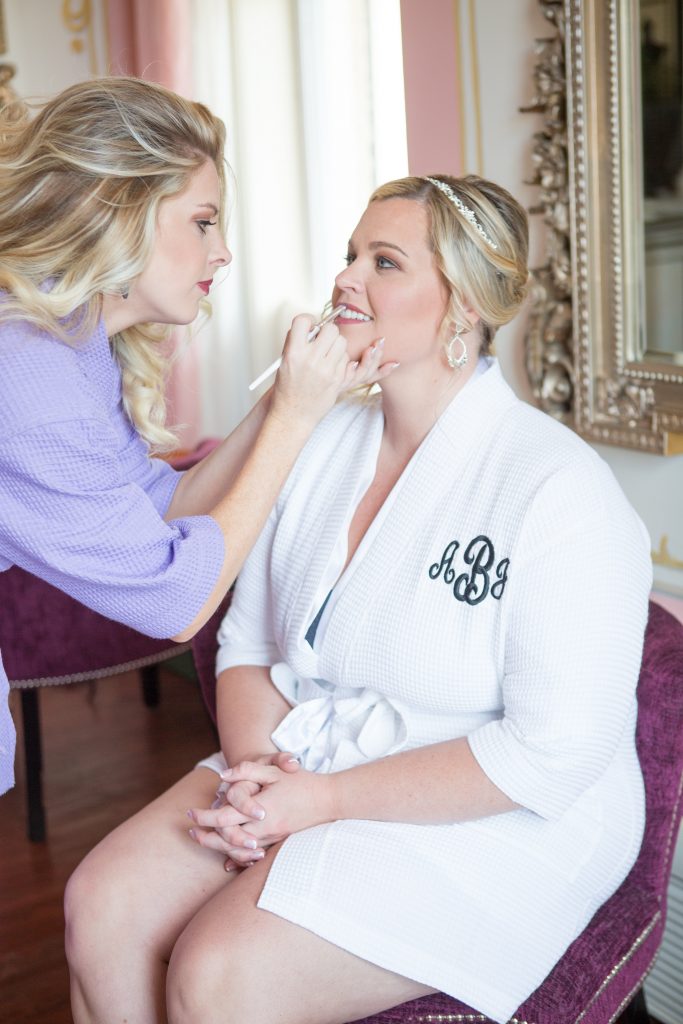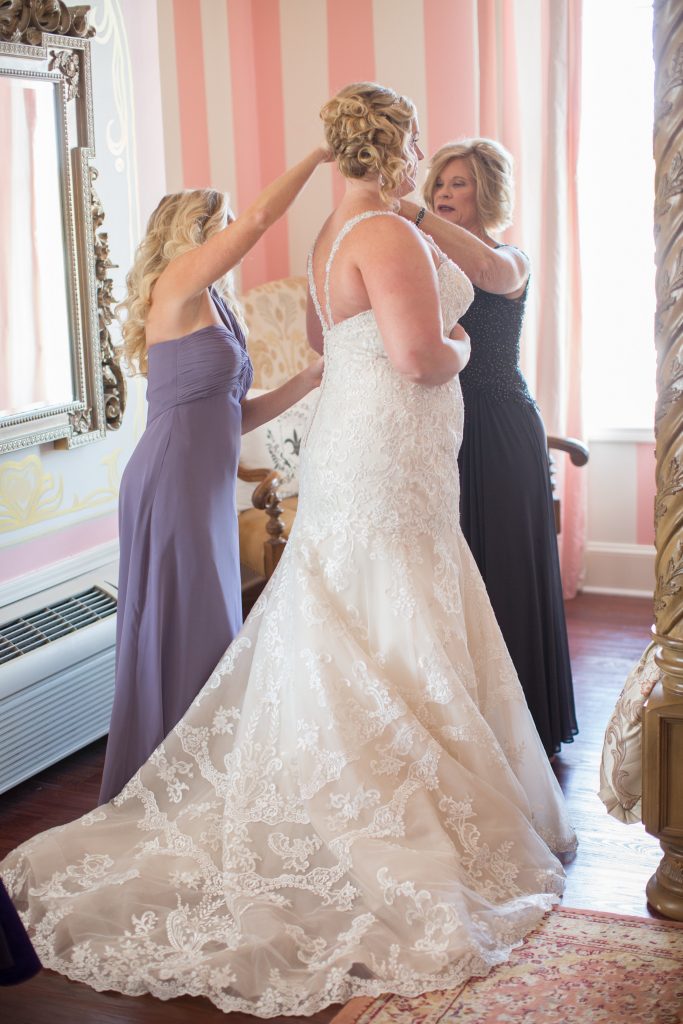 Look how beautiful they are!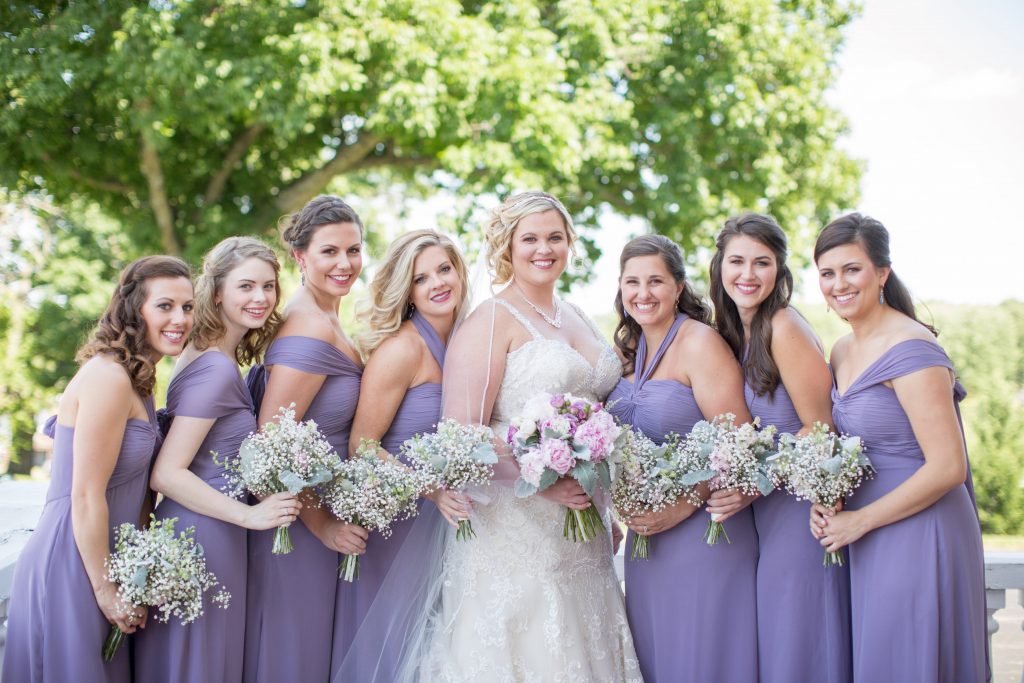 Meanwhile, these gentlemen got dressed in their dashing suits and were ready to take on the day.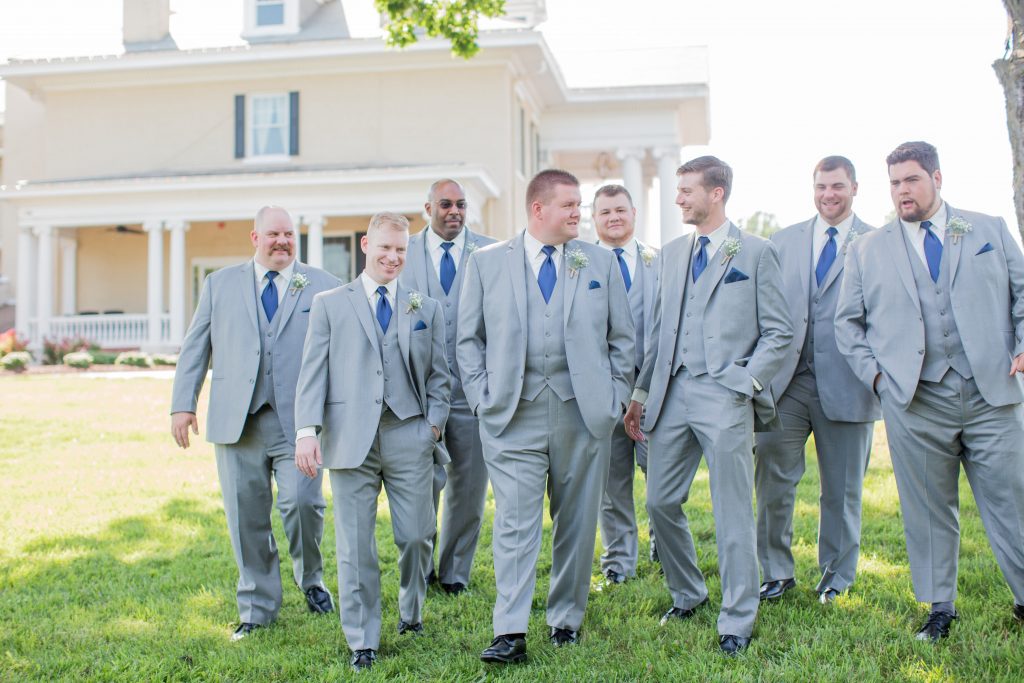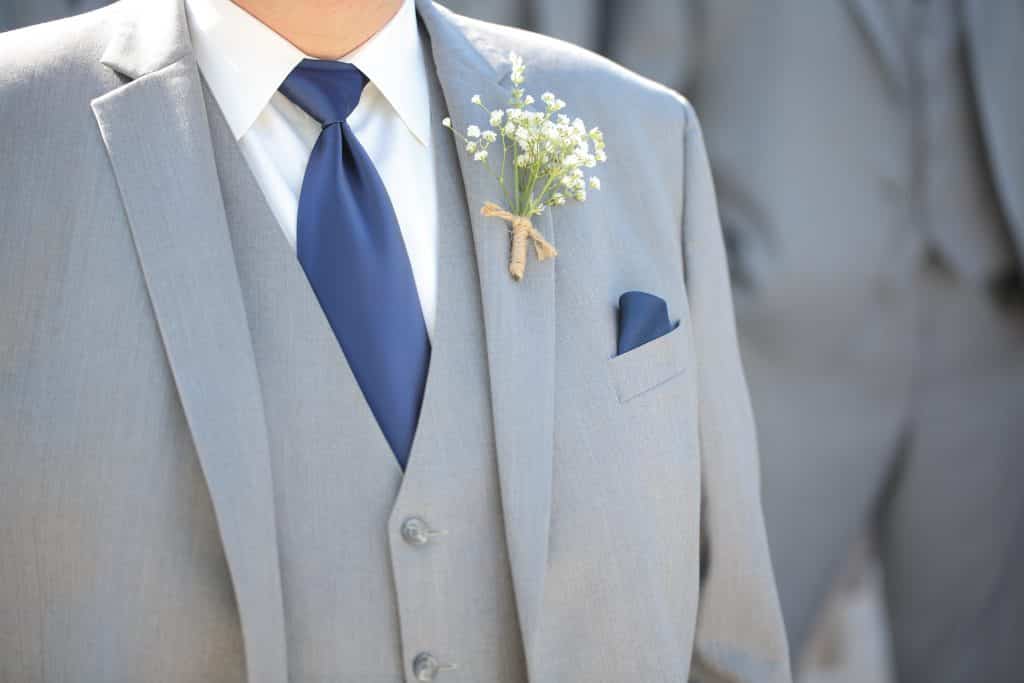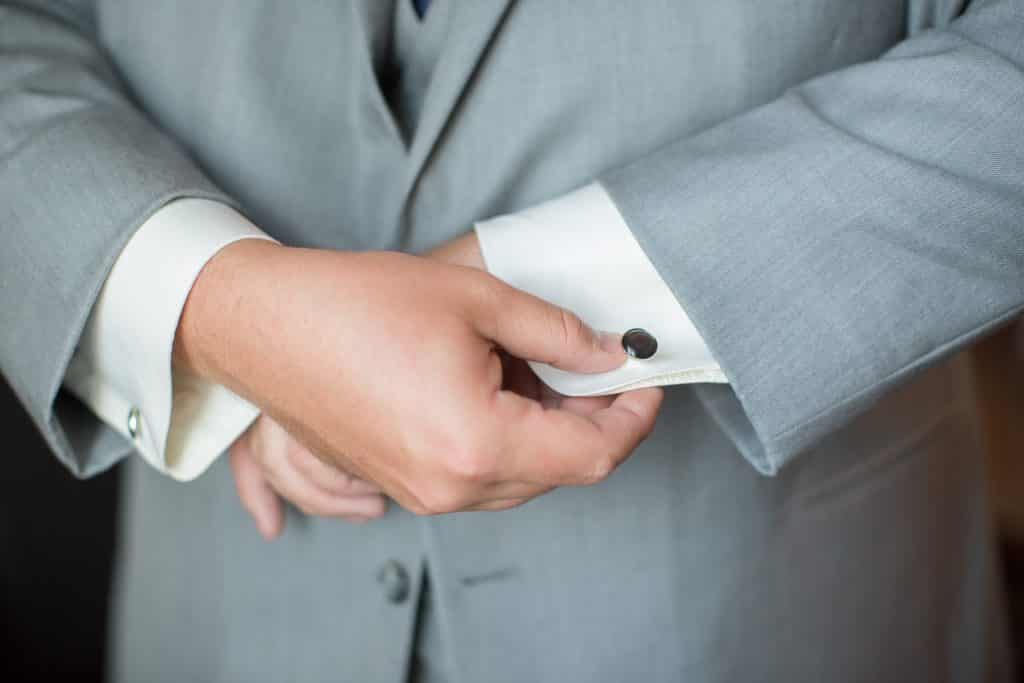 ---
Alyson and David's color palette consisted of a subtle cotton candy theme, as emphasized with the bridesmaids' monogrammed robes: pink, pale blue, and lavender! From the invitations, to the floral arrangements, to the lights and decorations in the ballroom, this wedding exuded both color and joy.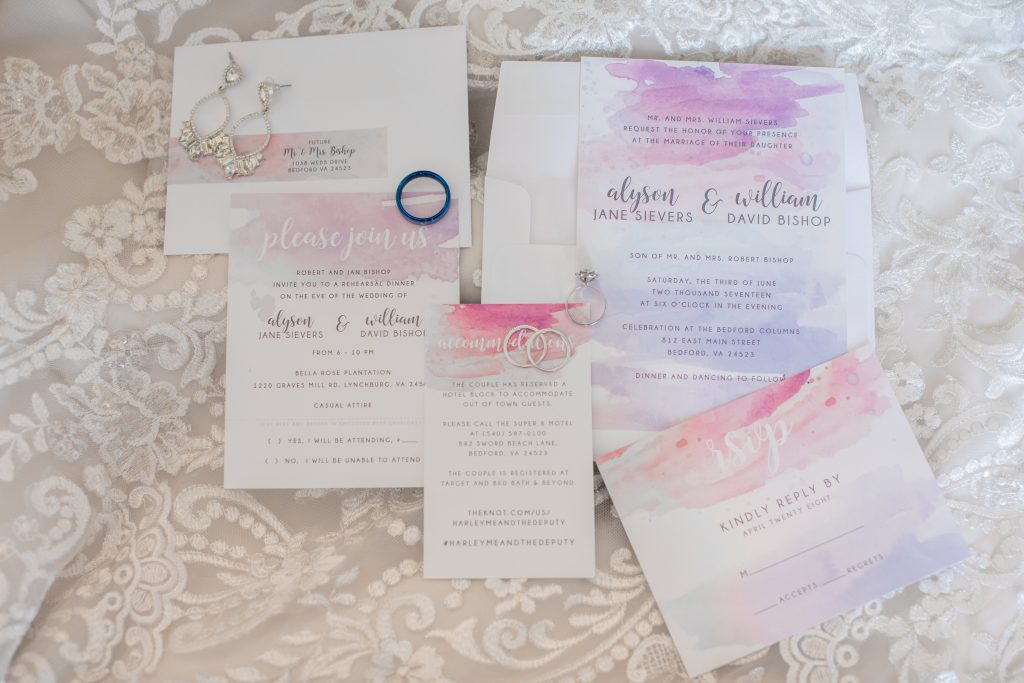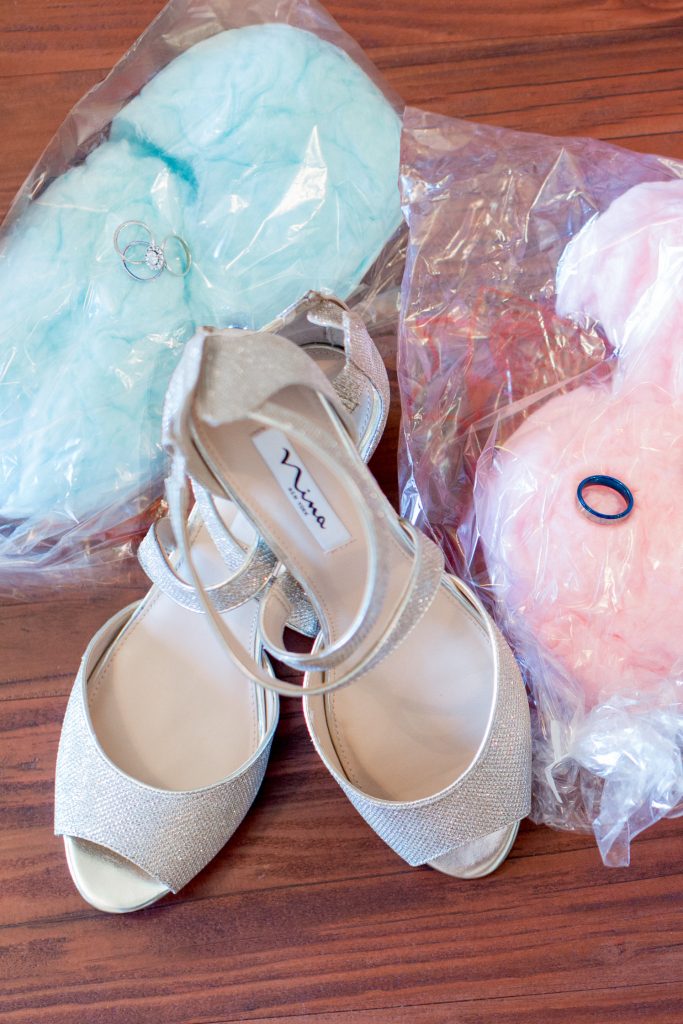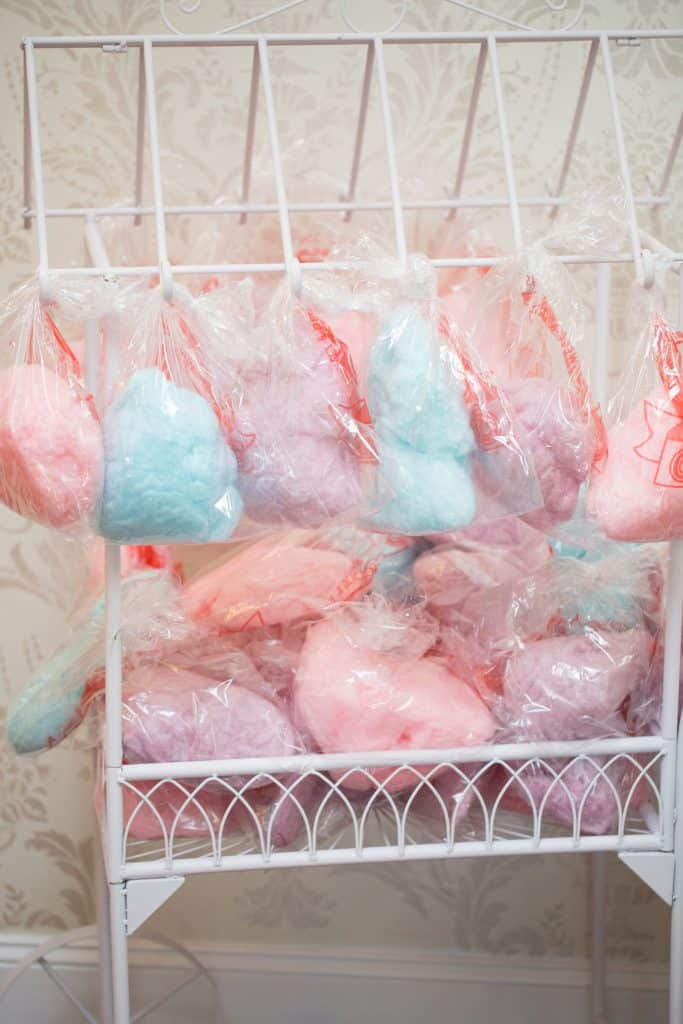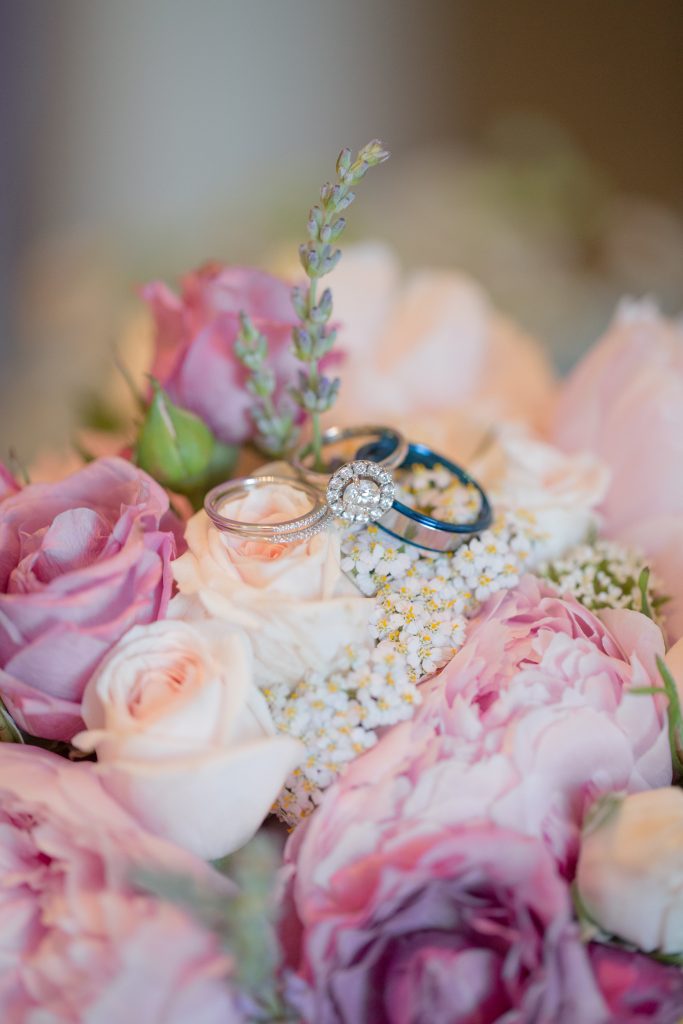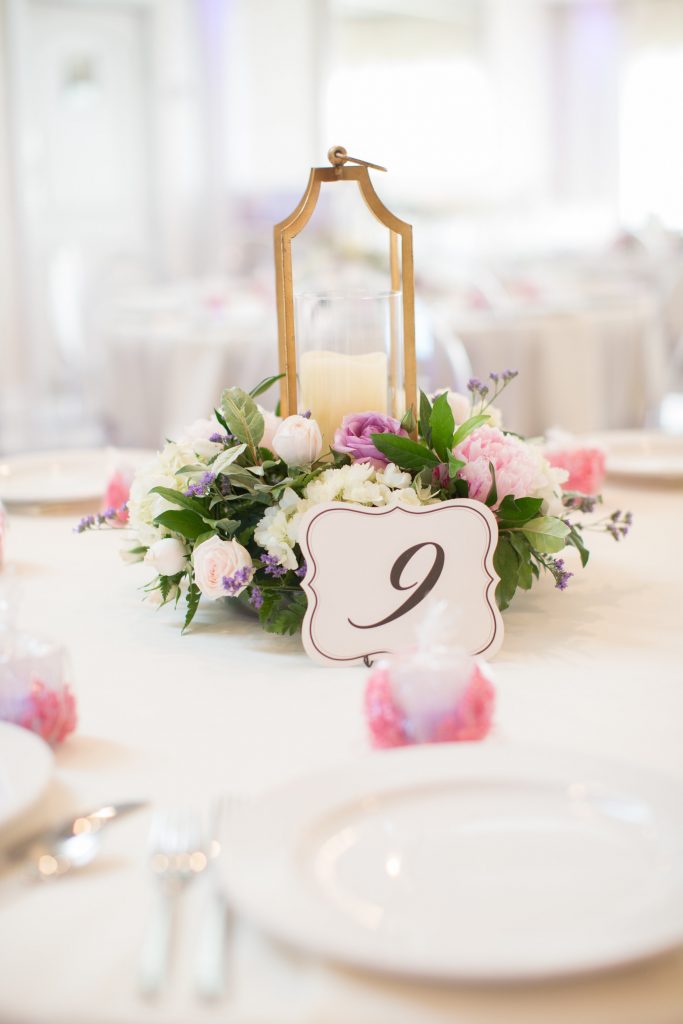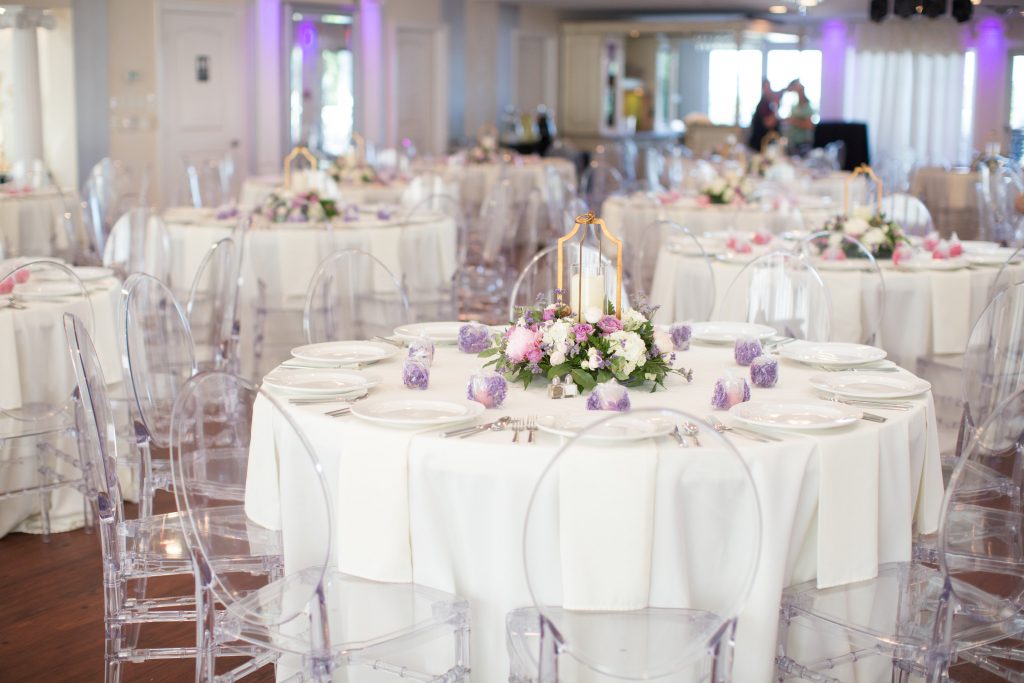 David and Alyson encouraged their guests to sign the guest book with colorful ink and to leave sentiments and blessings on small scrolls within a wooden lantern. Behind these stations sat a chalkboard that read, "Together is a beautiful place to be." This lovely sign was hand-written by our in-house designer, Scripted.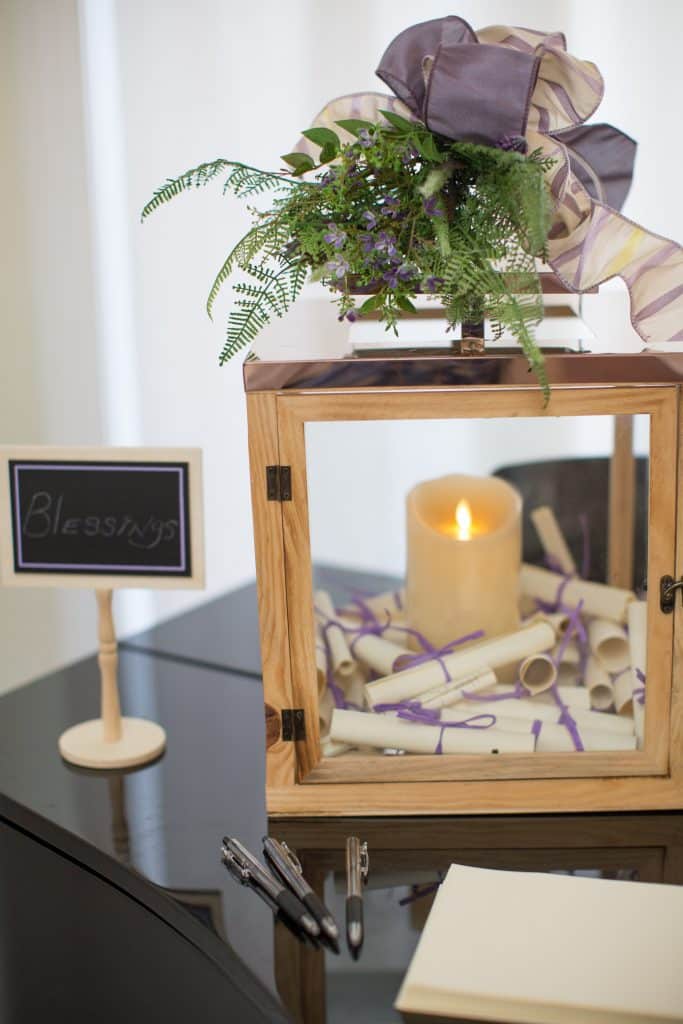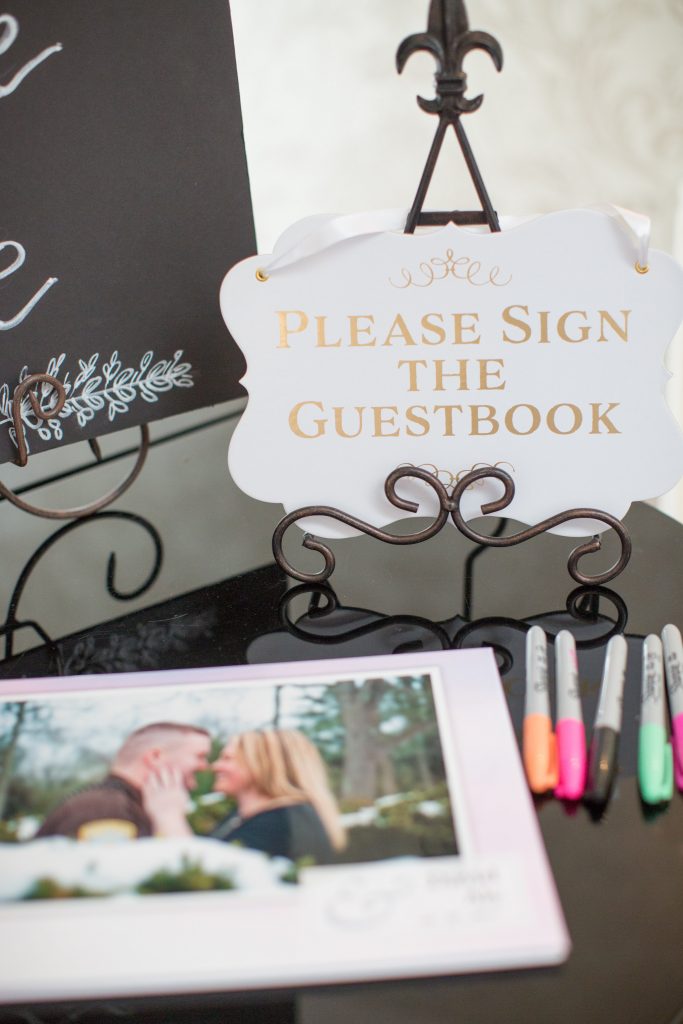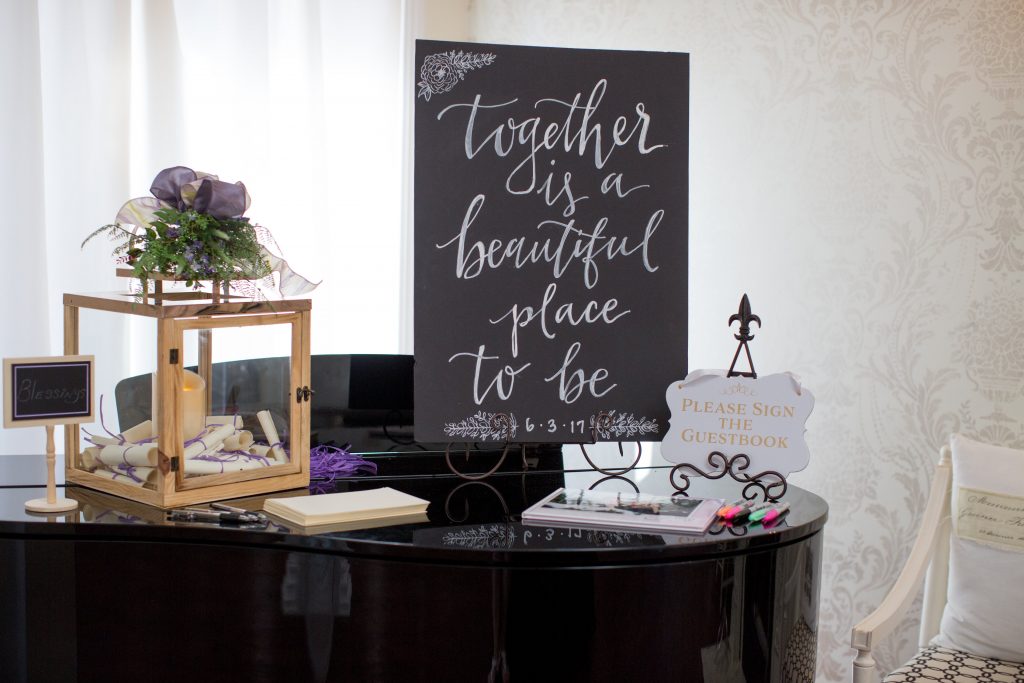 ---
All of Alyson and David's flowers were arranged by hand by our very own in-house florist, Bella Rose Floral & Designs! Alyson's bouquet is a fresh modern arrangement that features roses, peonies, and lavender. This bursting bouquet was complimented by the simple, yet elegant baby's breath bouquets held by the bridesmaids.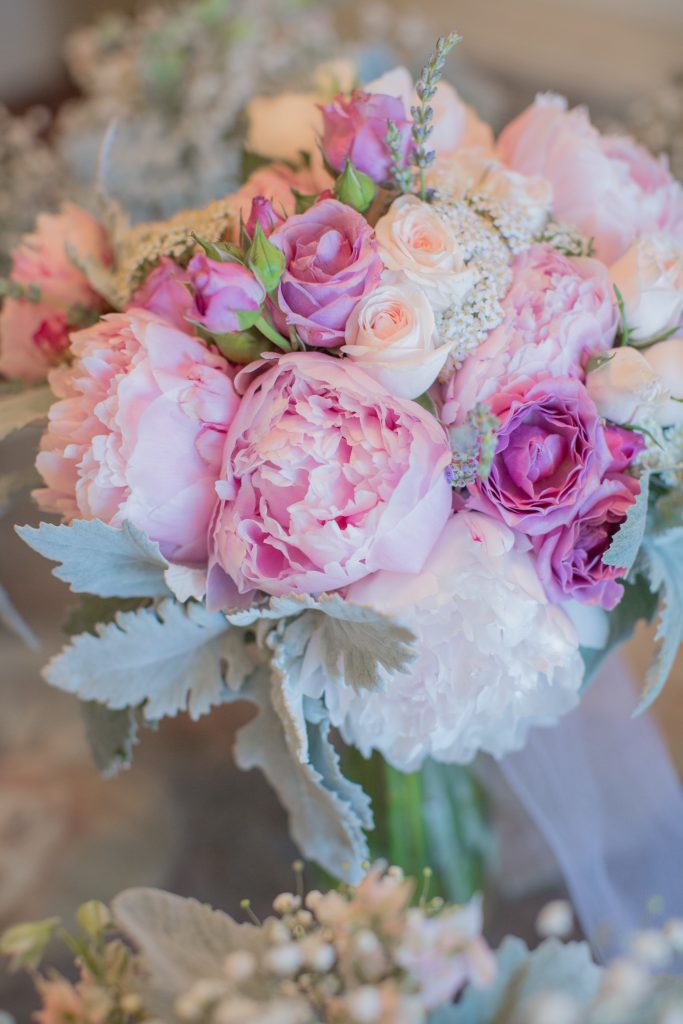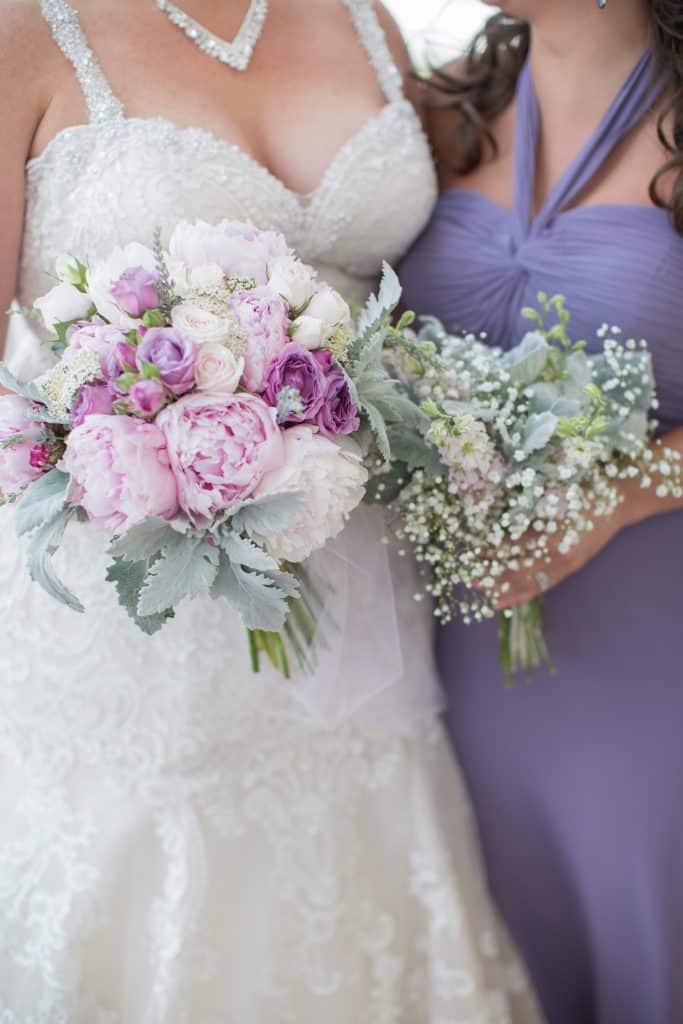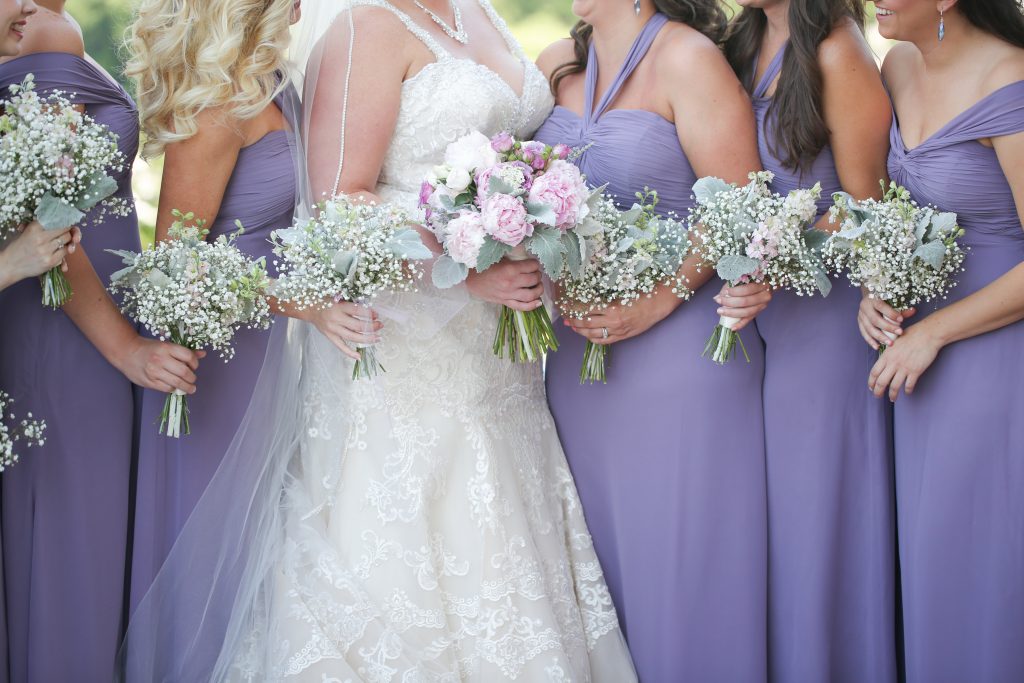 Bella Rose Floral & Designs also created these hydrangea-and-rose centerpieces for the reception tables. How beautifully they compliment the decor in the room!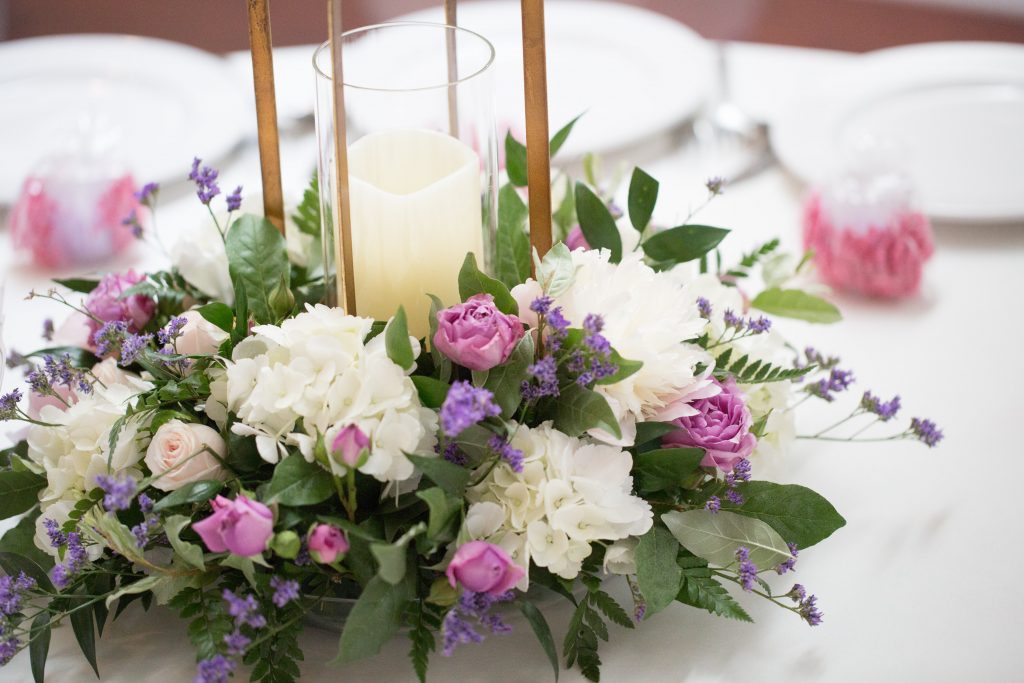 ---
After a long and exciting wedding, Alyson and David pose with each other during their first meal together as a married couple. Entwined Events Catering proudly provided the food for this gorgeous reception.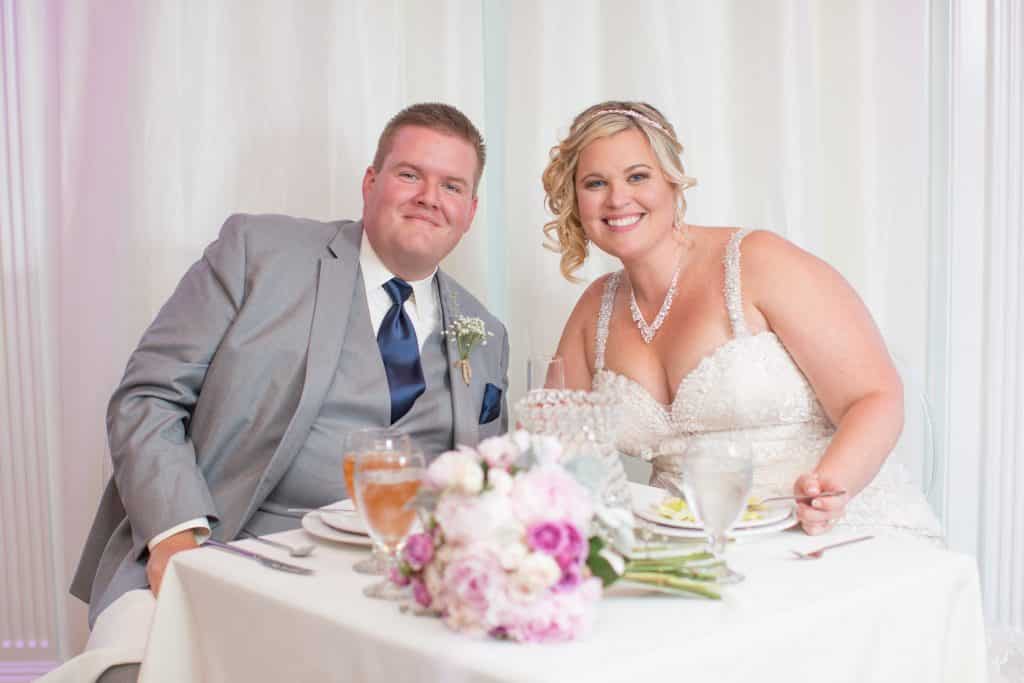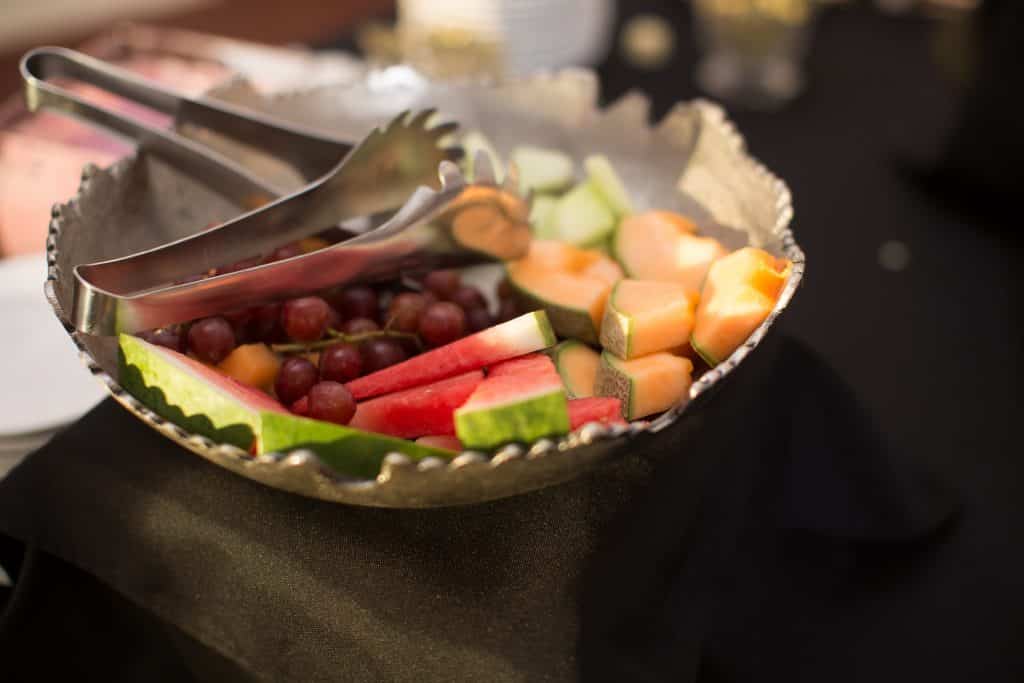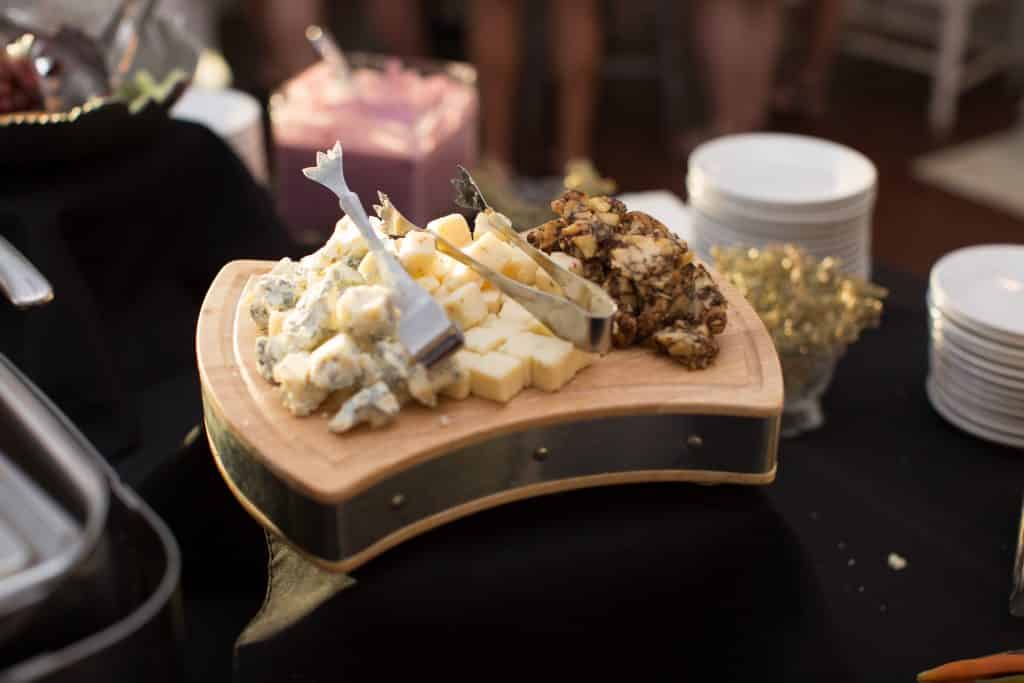 David and Alyson share their first dance. What a precious moment!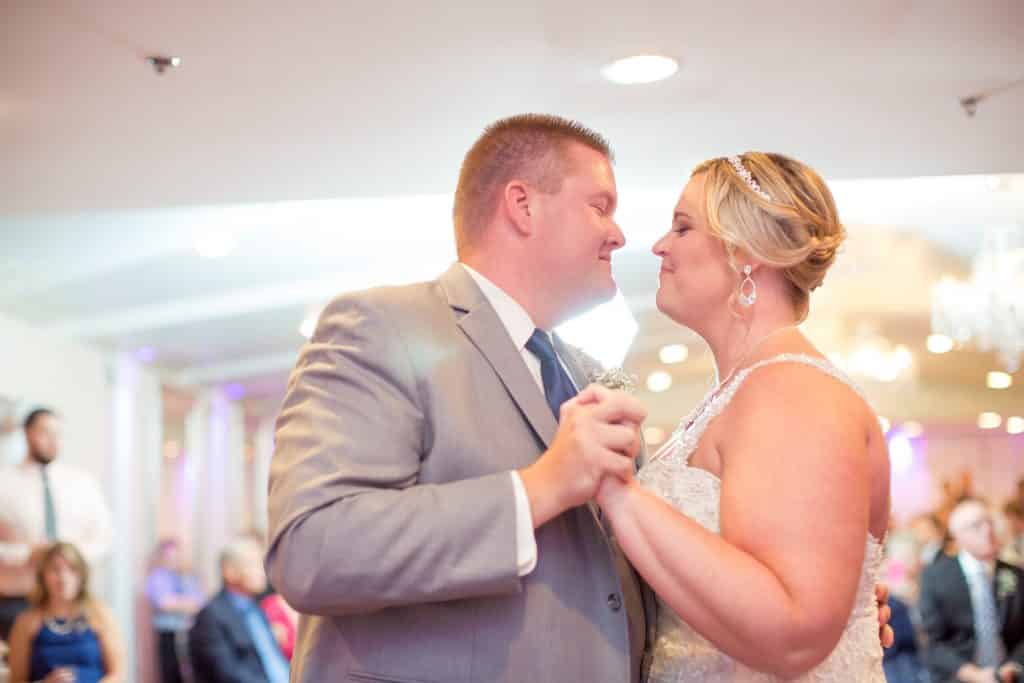 ---
As the day comes to a close, the wedding guests see this incredible couple off with sparklers in hand. The two get on a trolley provided by Black Tie Trolleys and head off to begin their new life together. Entwined Events wishes them only the best in their marriage!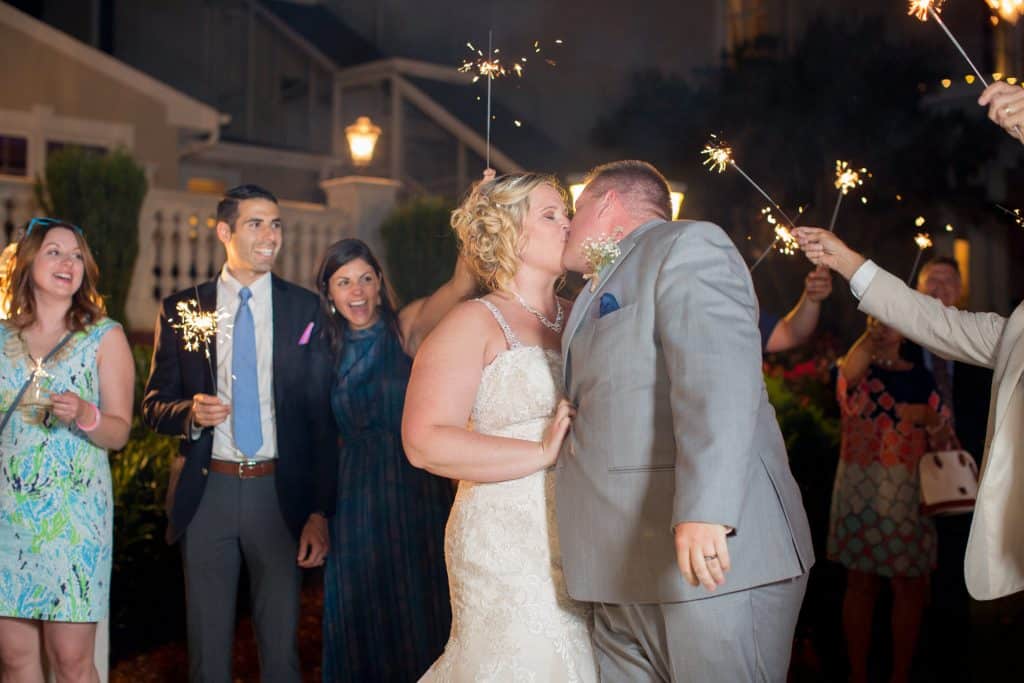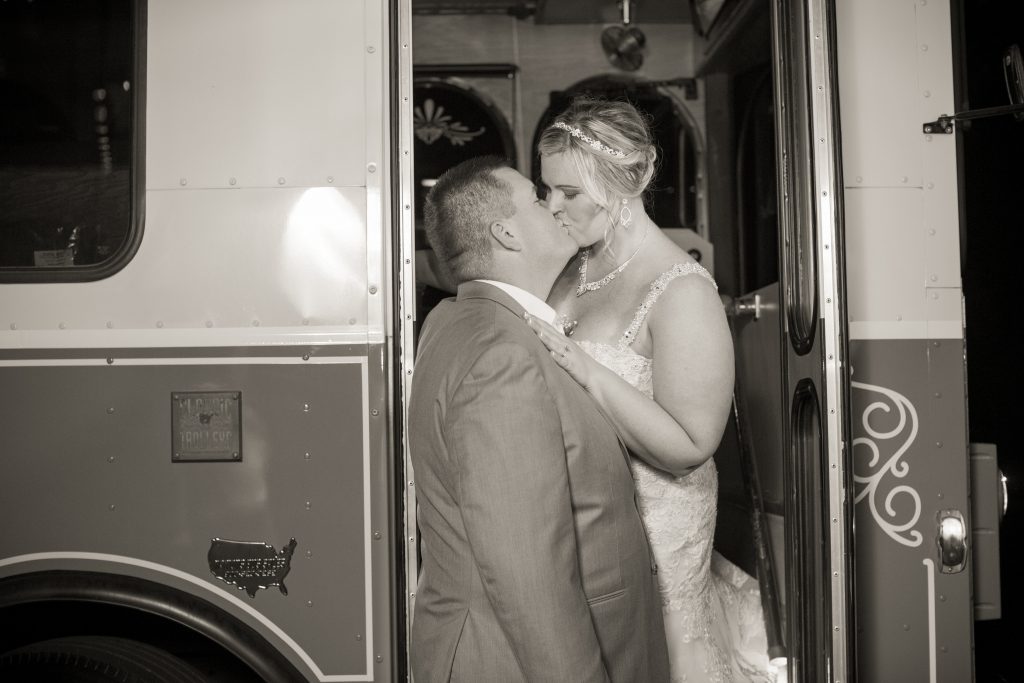 ---
Venue – The Bedford Columns
Planning/Setup – Entwined Events
Florals – Bella Rose Floral & Designs
Transportation – Black Tie Trolleys 
Catering – Entwined Events
Photography – Allison Elizabeth Photography